Frida Kahlo knew a thing or two about pain. Contrarily, she also knew a thing or two about love.
Married, divorced and married again to the famous Mexican muralist, Diego Rivera, Frida found herself in a toxic love affair she just couldn't leave. What do you do when you love a man who is no good? What do you do when you love someone who cheats?
This isn't to say Frida didn't have her own digressions.
According to Salma Hayek who fought off many Hollywood stars for the role to play Frida in the biopic, "She lived her life exactly as she wanted and never apologised. She was bisexual at a very young age – well before she was in a group of people with whom it would have been more accepted. I think she got caught with the librarian of her school right before the accident."
Her sexual freedom is just part of it. Frida is admired because of her freedom- for her complete lack of apology. She didn't care what people, said or thought of her. She didn't follow any societal code. She wore what she wanted, married who she wanted and f*cked who she wanted. Because of this, she was free.
Being free, however, doesn't exempt you from heartbreak and it's fair to say Frida knows about heartbreak. Whether you're going through a tough time with the one you love, your career or just feeling low in general, take a moment to read Frida's captivating take on it all…
"At the end of the day, we can endure much more than we think we can."

"I would just like to be where you are; I would just like to trust you and love you and be with you. Only with you. Inside of you, around you, in all conceivable and inconceivable places. I would like to be where you are."

"I am that clumsy human, always loving, loving, loving. And loving. And never leaving."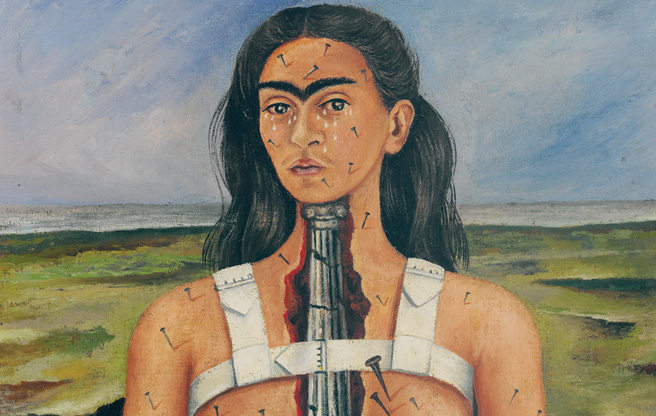 "I love you more than my own skin and even though you don't love me the same way, you love me anyways, don't you? And if you don't, I'll always have the hope that you do, and I'm satisfied with that. Love me a little. I adore you."

"I drank because I wanted to drown my sorrows. But now the damned things have learned to swim."

"I used to think I was the strangest person in the world but then I thought, there are so many people in the world, there must be someone just like me who feels bizarre and flawed in the same ways I do. I would imagine her, and imagine that she must be out there thinking of me too. Well, I hope that if you are out there and read this and know that, yes, it's true I'm here, and I'm just as strange as you."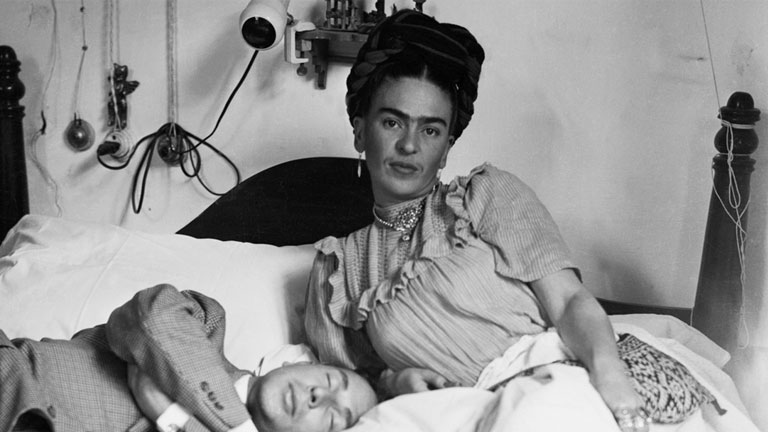 "Feet, what do I need them for if I have wings to fly."

"Nothing is worth more than laughter. It is strength to laugh and to abandon oneself, to be light. Tragedy is the most ridiculous thing."

"I think that little by little I'll be able to solve my problems and survive."

"You deserve the best, the very best, because you are one of the few people in this lousy world who are honest to themselves, and that is the only thing that really counts."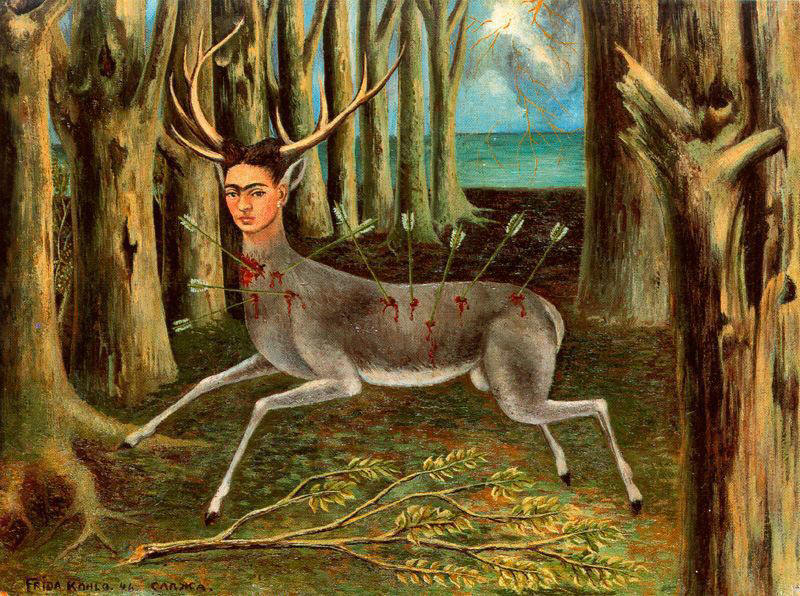 "You deserve a lover who wants you disheveled, with everything and all the reasons that wake you up in a haste and the demons that won't let you sleep. You deserve a lover who makes you feel safe, who can consume this world whole if he walks hand in hand with you; someone who believes that his embraces are a perfect match with your skin. You deserve a lover who wants to dance with you, who goes to paradise every time he looks into your eyes and never gets tired of studying your expressions.
You deserve a lover who listens when you sing, who supports you when you feel shame and respects your freedom; who flies with you and isn't afraid to fall. You deserve a lover who takes away the lies and brings you hope, coffee, and poetry."

"I am that clumsy human, always loving, loving, loving. And loving. And never leaving."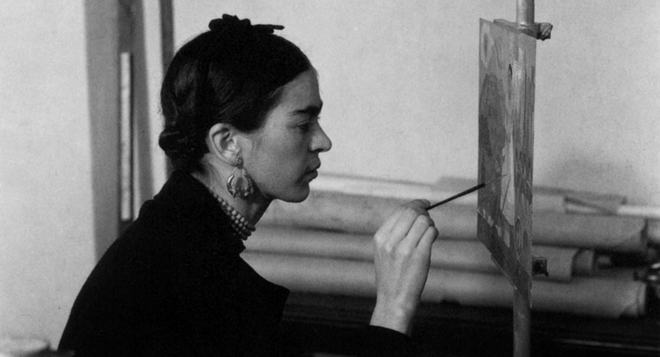 "I don't give a shit what the world thinks. I was born a bitch, I was born a painter, I was born fucked. But I was happy in my way. You did not understand what I am. I am love. I am pleasure, I am essence, I am an idiot, I am an alcoholic, I am tenacious. I am; simply I am … You are a shit."

"Perhaps it is expected that I should lament about how I have suffered living with a man like Diego. But I do not think that the banks of a river suffer because they let the river flow, nor does the earth suffer because of the rains, nor does the atom suffer for letting its energy escape. To my way of thinking, everything has its natural compensation."