I know how my life seems on the outside. A published book. A good agent. Some press. I know because I've looked at many of my colleagues, through the lens of social media, with similar achievements and accolades and thought they had everything. They were doing so well. And I've looked at friends outside my […]
Get your weekly Monday morning inspirational email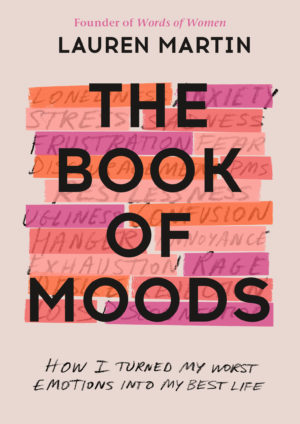 Australia
Canada
Germany / Switzerland
UK
US
Clear
Hot
$

17.00 –

$

37.00
Five years ago, Lauren Martin was sure something was wrong with her. She had a good job in New York, an apartment in Brooklyn, a boyfriend, yet every day she wrestled with feelings of inferiority, anxiety and irritability. It wasn't until a chance encounter with a (charming, successful) stranger who revealed that she also felt these things, that Lauren set out to better understand the hold that these moods had on her, how she could change them, and began to blog about the wisdom she uncovered. It quickly exploded into an international online community of women who felt like she did: lost, depressed, moody, and desirous of change.
Writers & Lovers follows Casey–a smart and achingly vulnerable protagonist–in the last days of a long youth, a time when every element of her life comes to a crisis. Written with King's trademark humor, heart, and intelligence, Writers & Lovers is a transfixing novel that explores the terrifying and exhilarating leap between the end of one phase of life and the beginning of another.
In an American suburb in the early 1980s, students at a highly competitive performing arts high school struggle and thrive in a rarified bubble, ambitiously pursuing music, movement, Shakespeare, and, particularly, their acting classes. When within this striving "Brotherhood of the Arts," two freshmen, David and Sarah, fall headlong into love, their passion does not go unnoticed–or untoyed with–by anyone, especially not by their charismatic acting teacher, Mr. Kingsley.
Perfect for fans of Barbara Kingsolver and Karen Russell, Where the Crawdads Sing is at once an exquisite ode to the natural world, a heartbreaking coming-of-age story, and a surprising tale of possible murder. Owens reminds us that we are forever shaped by the children we once were, and that we are all subject to the beautiful and violent secrets that nature keeps.
Here is the dazzling saga of two women, the brilliant, bookish Elena and the fiery, uncontainable Lila. Both are now adults; life's great discoveries have been made, its vagaries and losses have been suffered. Through it all, the women's friendship has remained the gravitational center of their lives.
Want to get featured?
Send us your writing, poems or stories
Alexandria Ocasio-Cortez's red lip. The image alone carries power and symbolizes the strength of femininity. And what an interesting concept: strength in femininity. When I read it, I can't help but consider it an ironic juxtaposition. Women can be strong, yes, but the notions of society don't associate that as feminine. A strong woman is […]
As humans, we adapt to situations and often present ourselves differently depending on the setting. We take pride in this. Our ability to speak professionally, make conversation with adults, make friends easily and often. We wear many masks and that is part of life. However, we often have many moments throughout our day and lives […]
Belonging. Belong. A simple verb and feeling that can consciously and unconsciously steer the direction we take, the choices we make and ultimately how we feel. For such a common word, it really does encapsulate volumes of our experience and needs. It's most often felt when it's missing, it's the absence of belonging that hurts […]