"I am not eccentric. It's just that I am more alive than most people. I am an unpopular electric eel set in a pond of catfish."
― Edith Sitwell
I decided to write this newsletter because for the past few weeks I've been more self-hating than usual. I feel like every time I leave my apartment I spend the next few days fretting over something. Did I say too much? Did I talk too loud? Did I embarrass myself?
And I'm getting really tried of it all. Of feeling like everything I say is wrong, everything I do is too much of one way. I guess it's why I'm drawn to eccentric women. Selfishly, it may even be part of the reason I keep Words of Women alive. I need these women, these examples and reminders of women who didn't care….
Didn't care if they were popular. Din't care what people said about them. They didn't care because there was nothing they could do about it – not if they were going to continue to live as themselves anyway.
They chose to be themselves, sometimes moody, sometimes brash, sometimes over-the-top. They were hated by some and adored by others. They were gossiped about, written about and sometimes even thrown out. But they were also remembered.
And while we always feel awful and embarrassed after 'showing too much' of ourselves , maybe we shouldn't be. Maybe we should cultivate our eccentricities and uniqueness like these women were so fascinated with today. Because in the words of Diana Vreeland, "People who eat white bread have no dreams."
Diana Vreeland
(Former editor-in-chief of Vogue and he inspiration for Devil Wears Prada)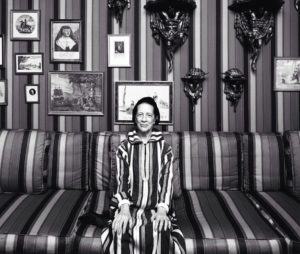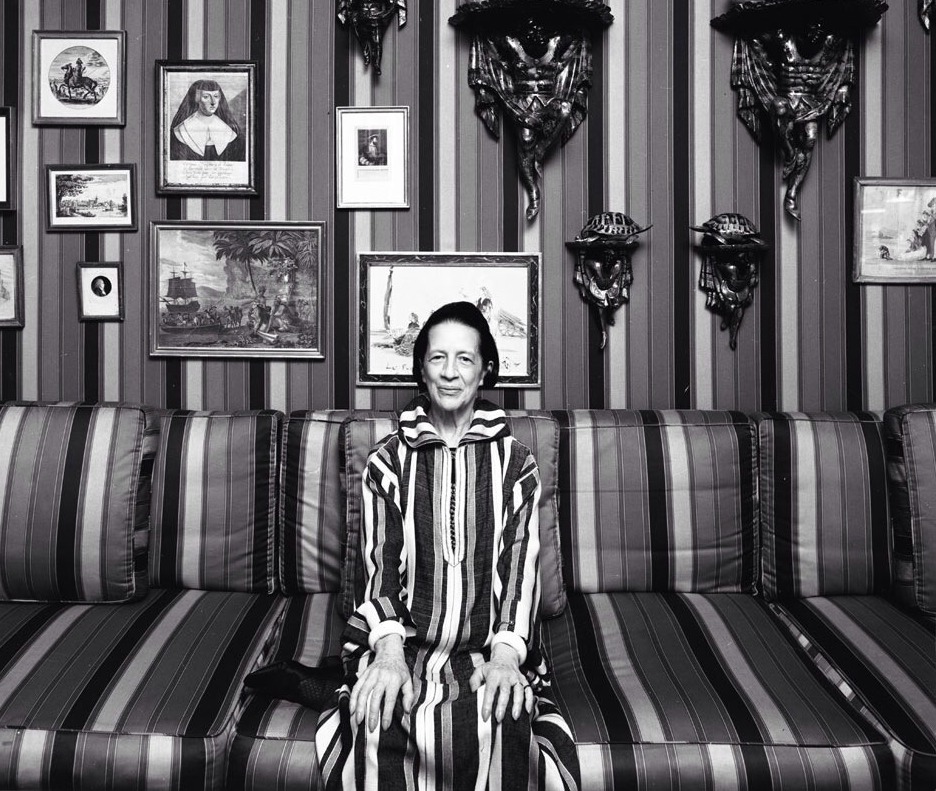 She always had her dollar bills and her tissues ironed before putting them in her handbag.
She ate the same lunch every day: a whole-wheat peanut-butter-and-marmalade sandwich, washed down with scotch. "Peanut butter is the greatest invention since Christianity," she said.
She rarely left the house before noon, and she often conducted serious business from her tub.
What They Say About Her
"She seemed almost alien. She had this incredibly royal approach to things, dressed all in black. When she looked at me, it was both terrifying and challenging at the same time." Huston's response? "I promptly fainted on the floor," she laughs. "When I came to, she was patting my cheek and offering me a whiskey. But even when she was very sweet, she scared me." – Lauren Hutton
It was me and Jack [Nicholson] and Toots [Anjelica Huston] and Warren [Beatty] and Michelle Phillips and Diana Vreeland." Cher tells the story, about a night in 1968 when the legendary Harper's Bazaar (1937 to 1962) and Vogue editrix (1962 to 1971) was visiting Los Angeles and invited to corral with the creme de la creme of young Hollywood. "And we were all just cool enough to know" — this is Cher talking, remember — "that she was definitely the coolest person in the room."
Bette Davis
(First actress to be nominated for 10 Academy Awards and first woman to receive a Lifetime Achievement Award from the American Film Institute)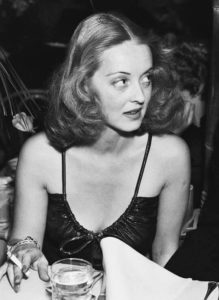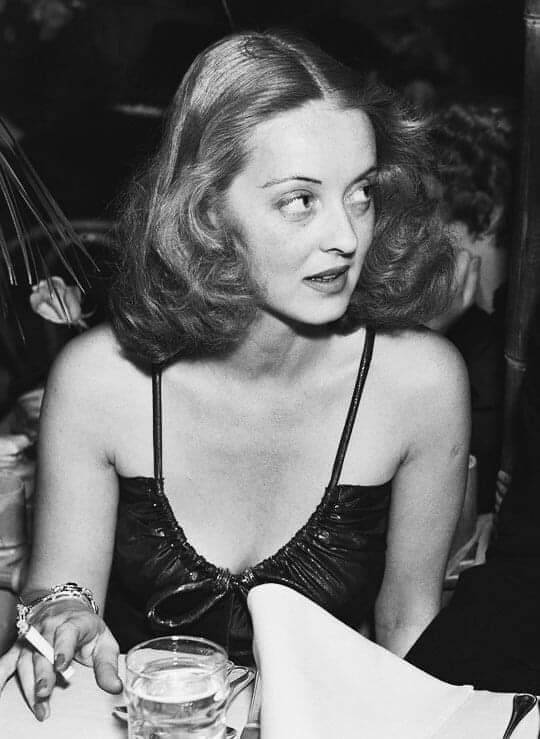 If she didn't want to talk to you on the phone, she'd pretend to be somebody else. Imagine! with that voice. "Miss Davis is not here. Who's calling? Just a minute." And she'd go away and she'd come back and say "Hello, Debbie dear. I wasn't sure I was here." – Debbie Reynolds
She used profanity—such as on the occasion of a surprise birthday party for her fourth husband Gary Merrill, during which she presented him "with an iced cardboard-prop cake that said, instead of 'Happy Birthday,' 'Fuck You!'
What People Say About Her:
"She is an original. There has never been anyone, before or since, who could touch her!"- Angela Lansbury 
"For me, Bette Davis stood out from other actresses because of her signal audacity. – Meryl Streep
Eartha Kitt
(American singer and actress known  her highly distinctive singing style and her 1953 recordings of "C'est si bon" and the enduring Christmas novelty smash "Santa Baby", which were both US Top 10 hits.)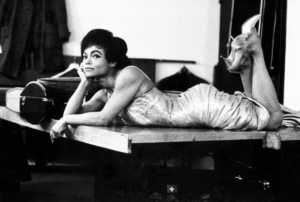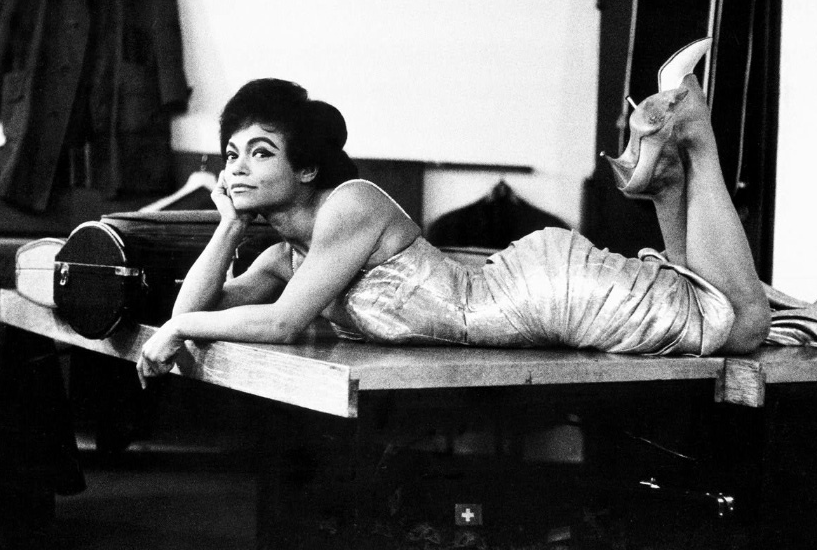 Because her husband was white and her daughter had much lighter skin than her, she named her daughter Kitt so wherever they went she introduced herself as Eartha and her daughter as Kitt so there'd be no confusion over who the baby belonged to.
She made the First Lady cry after interrupting her speech to give her disapproval of the Vietnam war at a White House luncheon, later stating to the press that her remarks were unplanned but that she'd do it again in the same situation.
She gained a HUGE following of gay men after the release of her song, "I Love Men" and responded by singing at HIV/AID's benefits during the height of the AIDs epidemic.
She herself "the original material girl," a reference not only to her stage creation and to Madonna but also to her string of romances with rich or famous men, including Welles, the cosmetics magnate Charles Revson and the banking heir John Barry Ryan 3rd.
She originally made a song called "I want to be evil"
What They Say About Her
Orson Welles famously proclaimed her "the most exciting woman alive" in the early '50s
Natalie Clifford Barney
(Poet and publisher who turned her home into a safe space for female writers and artists in Paris and worked to promote the writing of women in the often male-dominated expatriate movement)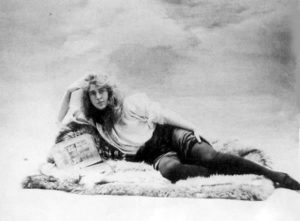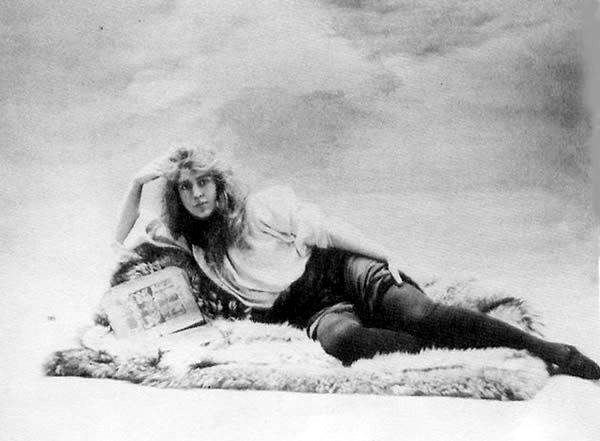 Was openly lesbian and began publishing love poems to women under her own name as early as 1900, considering scandal as "the best way of getting rid of nuisances" (meaning heterosexual attention from young males)
After her landlord objected to her holding an outdoor performance of a play about Sappho, she canceled her lease and rented the pavillon at 20, Rue Jacob in Paris' Latin Quarter and her artist salon was held there until the late 1960s. This was a small two-story house, separated on three sides from the main building on the street. Next to the pavillon was a large, overgrown garden with a Doric "Temple of Friendship" tucked into one corner.
She was also known as "The Amazon," a nickname given to her by the poet Remy de Gourmont after she made headlines for riding a horse astride, rather than sidesaddle, which was customary. In French, "l'Amazone" means both horse rider and Amazon, the warrior women of Greek mythology.
Before dying at the age of 96, she composed her own epitaph, which reads, "I am this legendary being in which I will live again."
What They Say About Her:
She wanted to charm, sparkle and live her life as a work of art. – Diana Souhami
Tallulah Bankhead
(An American actress known for her husky voice, outrageous personality and wit, she starred in some of the 20th century theater's preeminent roles in comedy and melodrama, and gained acclaim as an actress on both sides of the Atlantic.)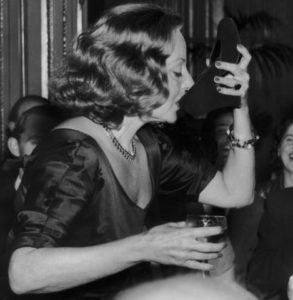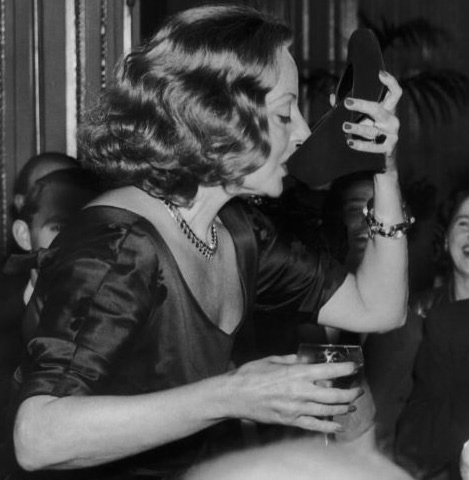 Introduced herself at parties by saying "hello, I'm a lesbian. What do you do?"
Called everyone 'dahling' bcause according to Tallulah, "all my life, I've been terrible at remembering people's names. I once introduced a friend of mine as Martini. Her name was actually Olive."
"Well, d-d-darling, I r-r-really wouldn't know. He's never sucked my cock." – when asked if her co-star Tab Hunter was gay.
When people on the street asked, "Aren't you Tallulah Bankhead?," she'd answer, "I'm what's left of her, darling."
What They Say About Her
"We all adored her. We were fascinated by her, but we were scared to death of her, too. . . . She had such authority, as if she ruled the earth, as if she was the first woman on the moon." – Joan Crawford
Billie Holiday
(American jazz singer with a career spanning nearly thirty years. She is widely credited with influencing the jazz and pop movements)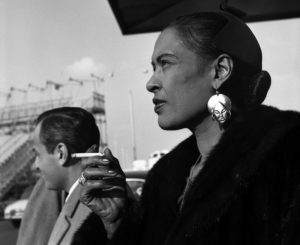 Throughout her career, Holiday was openly bisexual. She was even rumored to have had romantic entanglements with a remarkable number of actresses including Tallulah Bankhead.
She burned her hair once with curling tongs just before she had to go on stage. So Carmen went out to buy some flowers to put them on Billie's head to cover up her lost hair. There was a flower girl at the entry of the club so she bought gardenias. From that moment on Ms. Holiday wore gardenias in her hair.
What They Say About Her 
My idols are singers like Billie Holiday and Erykah Badu because there's no gloss on what they do. Andra Day
Billie Holiday, Aretha Franklin. Now, they are so subtle, they can milk you with two notes. They can make you feel like they told you the whole universe. –  Janis Joplin
Margaret Wise Brown
(Writer best known for her children's book Goodnight Moon)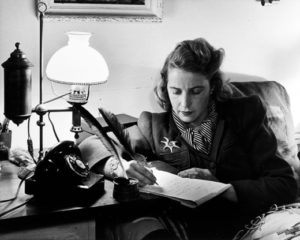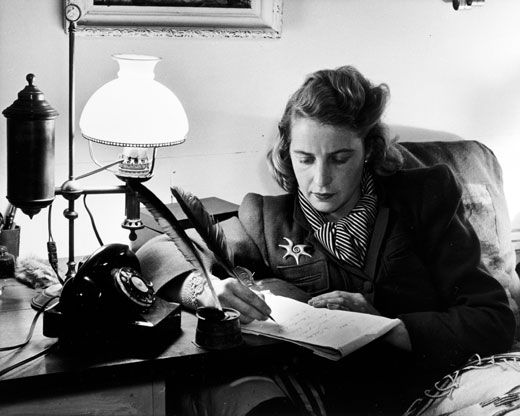 She spent her first royalty check on an entire flower cart full of flowers
When someone asked her what time it was she'd respond, 'What time would you like it to be?"
She was once chastised by a hotel owner in Paris because she had brought giant orange trees and live birds into her room.
She had a group called the Bird Brain Society, in which the members could declare any day Christmas and the rest would come over and celebrate it.
What They Say About Her:
She was, in other words, one of those people whose magnetism owes something to the fact that the line between play and life was never entirely clear to her.
It's tempting to believe that Brown was herself the old lady whispering hush, but it's gratifying to find from her two biographies that she was a babe — seriously, she glows like Carole Lombard — and more importantly, she was a rebel.
Carole Lombard
(American film actress. particularly noted for her energetic, often off-beat roles in the screwball comedies of the 1930s. She was the highest-paid star in Hollywood in the late 1930s. She was the third wife of actor Clark Gable.)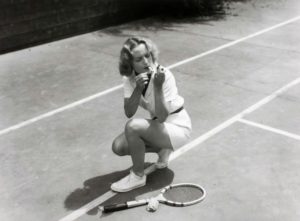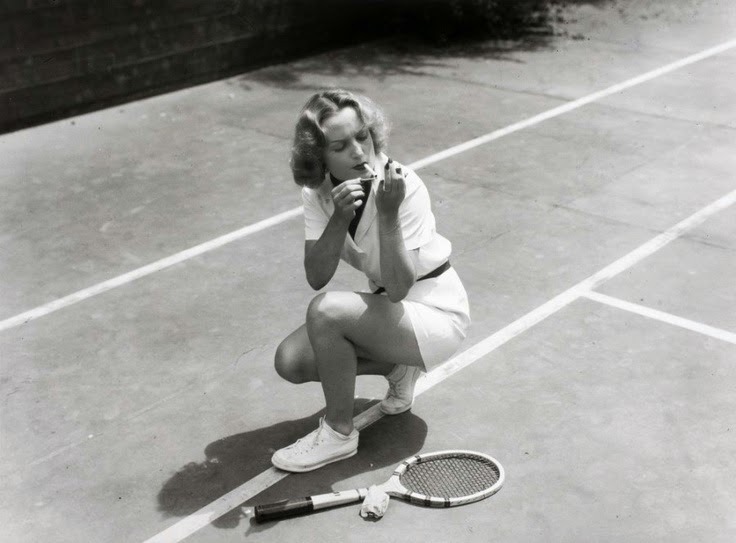 They called her The Profane Angel because she looked like an angel but she swore like a sailor. She was the only woman I ever knew who could tell a dirty story without losing her femininity."
She had a little dachshund named Commissioner that ignored husband Clark Gable completely. After her death in 1942, the dog would not leave Gable's side.
Whenever she would go away on location, she made sure that at least once during the production she would host a waffle party for the cast and crew using her waffle iron-like no-face as one side of the griddle. When asked the secret ingredients that made her waffles so special, Carole Lombard would say cornmeal, lemon ricotta and strawberry rhubarb compote, while, in actuality, her waffles contained none of these.
What They Say About Her
"She was so alive, modern, frank and natural that she stands out like a beacon on a lightship in this odd place called Hollywood." – Barbara Stanwyck
"You can trust that little screwball with your life or your hopes or your weaknesses, and she wouldn't even know how to think about letting you down. She's more fun than anybody, but she'll take a poke at you if you have it coming and make you like it. If that adds up to love, then I love her." – Clark Gable