Gertrude Stein. What to say about Gertrude Stein. If anything, there is too much to say about Ms. Stein.
What comes to mind for most people when they think of Gertrude Stein is her relationship with Hemingway,Matisse, Dali and Picasso. As the godmother to "the lost generation", she helped inspire, cultivate and direct some of the greatest artists of the world.
While she molded the most influential artists of her time (and ours), few know of her own artistic talent.
Like many of the influential artists of the 1900s, Stein moved from Pennsylvania to Paris in the early 1900s. While there she published a kind of memoir of her Paris years, The Autobiography of Alice B. Toklas, written in the voice of Alice B. Toklas, her life partner.  The book became a literary bestseller and vaulted Stein from the relative obscurity of cult literary figure into mainstream attention.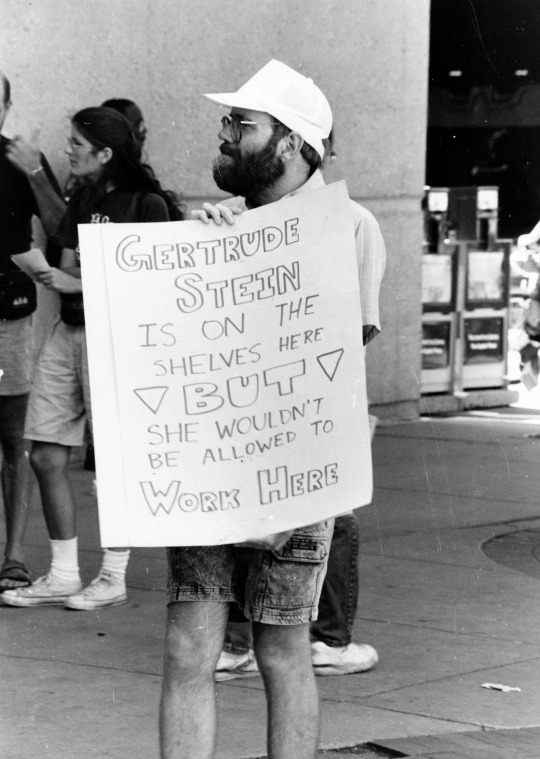 Before arriving in Paris, Ms. Stein had a blossoming academic career in the states. Graduating magna cum laude from Radcliffe with a Bachelor of Arts.
Recognizing her intellectual potential, William James declared her his "most brilliant woman student", encouraged Stein to enroll in medical school. Although Stein professed no interest in either the theory or practice of medicine, she enrolled at Johns Hopkins School of Medicine in 1897. In her fourth year, Stein failed an important course, lost interest, and left.
She left for Paris a few years later and went on to blossom into the true artist we know her for today. While we will always appreciate her for giving some of our favorite artists a home and an ear, it's time we took a moment and appreciate her own gift of words.
Dear you, fuck you.
— From a letter to Ernest Hemingway dated March 1922

"You look ridiculous if you dance. You look ridiculous if you don't dance. So you might as well dance."

"In the morning there is meaning, in the evening there is feeling."

"When they are alone they want to be with others, and when they are with others they want to be alone. After all, human beings are like that."

"It is awfully important to know what is and what is not your business."

"We are always the same age inside."

"Writing and reading is to me synonymous with existing."

"Let me listen to me and not to them."

"Whoever said money can't buy happiness didn't know where to shop."

"It will come if it is there and if you will let it come."

"I do want to get rich, but I never want to do what there is to do to get rich."

"Coffee is a lot more than just a drink; it's something happening. Not as in hip, but like an event, a place to be, but not like a location, but like somewhere within yourself. It gives you time, but not actual hours or minutes, but a chance to be, like be yourself, and have a second cup."

"Everybody gets so much information all day long that they lose their common sense."

"If you can't say anything nice about anyone else, come sit next to me."

"You have to know what you want to get it."

"You are all a lost generation."