There's a lot to say about Diana Vreeland. The former editor-in-chief of Vogue from 1963 until 1971, founder of the infamous Met Costume Ball, and style icon for women to this day, she changed the idea of fashion, celebrating the "flaws" and "faults" of women.
Before Vogue, she got her first job in the industry at Harper's Bazaar after Carmel Snow, the editor of the magazine, was impressed with Vreeland's style and asked her to work for them. Starting as a columnist, she was eventually promoted to fashion editor until the opportunity came to work for a magazine in decline known as Vogue.
With Diana Vreeland as editor-in-chief and personality, the magazine began to appeal to the youth of the sexual revolution by focusing more on contemporary fashion and editorial features that openly discussed sexuality. Toward this end, Vogue extended coverage to include East Village boutiques such as Limbo on St. Mark's Place, as well as including features of "downtown" personalities such as Andy Warhol's "Superstar" Jane Holzer's favorite haunts.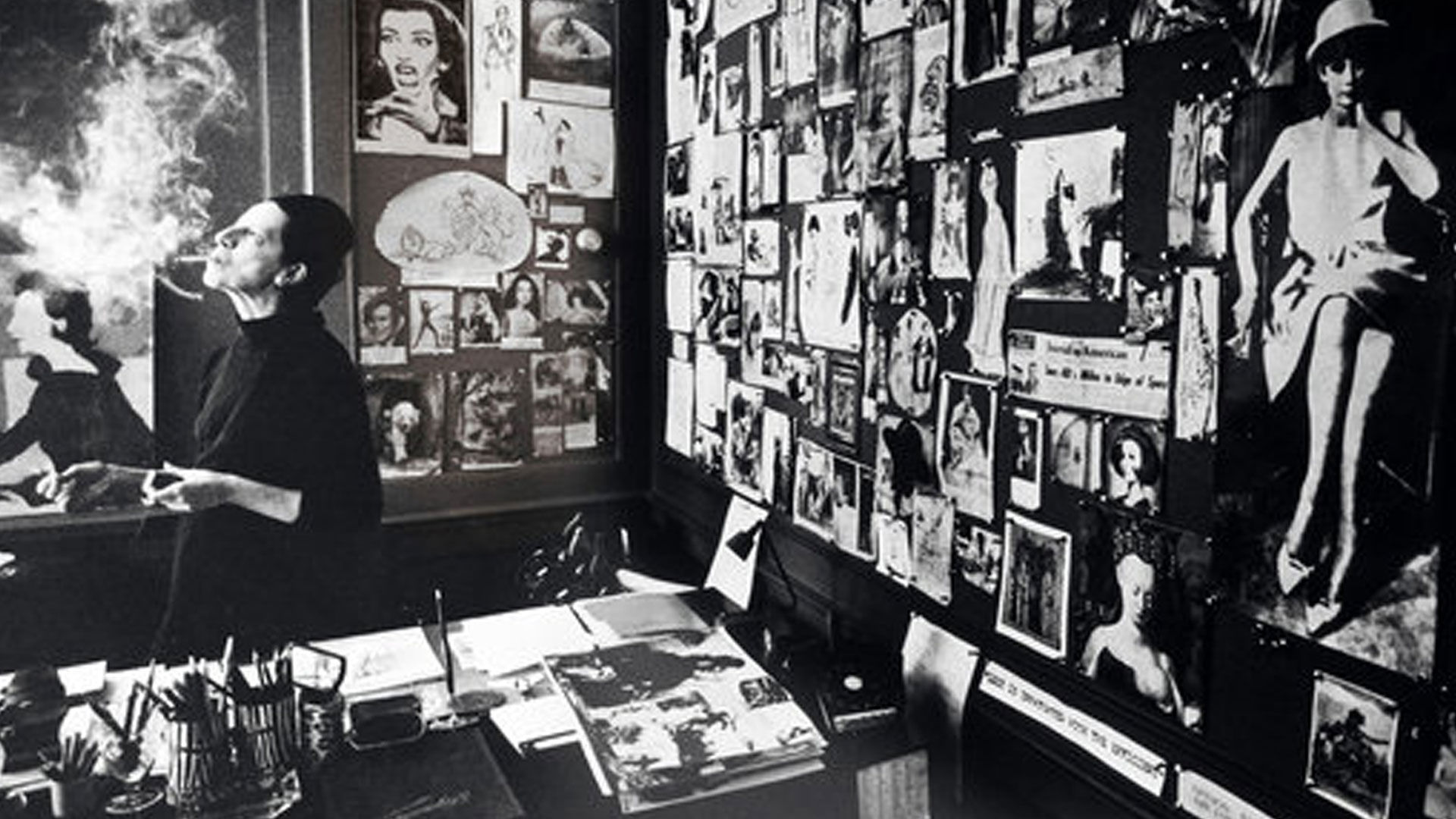 This article won't be about Vreeland's impressive career at Vogue, however, but her unfaltering stance on life and the definition of beauty.
In the fascinating documentary on her, The Eye Has To Travel, Vreeland recalls being born "the ugly child", constantly chastised by her mother for her big nose.
Nevertheless, she eventually left her family (and her verbally abusive mother) in Paris and moved to London with her husband. The pair eventually moved to New York when Vreeland was 33. It was there she blossomed into the woman who changed the standard of what it means to be "beautiful."
She would say, 'Push their faults. If they have a gap between their teeth, make it the most beautiful thing about them.' Make an asset of your faults. If you're tall, be taller– wear high heeled shoes. If you have a long neck, be proud of it, don't try to hunch over. If you have a long nose, hold it up and make it your trademark.
— Diana Vreeland's philosophy on style
She celebrated Barbara Streisand for her nose and Lauren Hutton for her gapped tooth. She made "flaws" beautiful. As for herself, though she admits she was not beautiful, she always carried herself as she was, and for that that's all anyone ever saw her as.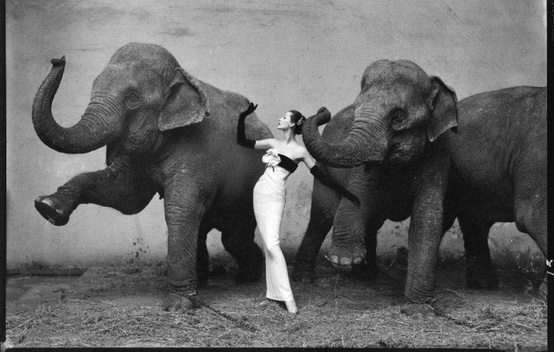 A spread from one of Vreeland's editions of Vogue. 
In celebration of Diana's influence on women and self acceptance, here are the most important quotes that every woman should live by….
You don't have to be born beautiful to be wildly attractive.

You gotta have style. It helps you get down the stairs. It helps you to get up in the morning. It's a way of life.

"I think your imagination is your reality."

"You don't owe prettiness to anyone. Not to your boyfriend/spouse/partner, not to your co-workers, especially not to random men on the street. You don't owe it to your mother, you don't owe it to your children, you don't owe it to civilization in general. Prettiness is not a rent you pay for occupying a space marked "female."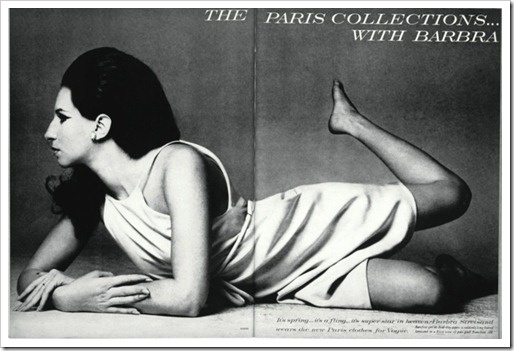 Diana Vreeland focused on Streisand's nose as the focal point of the shoot. 
"It's not about the dress you wear, but the life you lead in the dress."

"Push their faults, make it the most beautiful thing about them."

"Give them what they never knew they wanted."

"The only real elegance is in the mind; if you've got that, the rest really comes from it."

"Too much good taste can be very boring. Independent style, on the other hand, can be very inspiring."

"I realized if I was going to make it, I must stand out."

"I'm going to treat myself as a goddess, with respect, and I am only for art and the arts. I dare change myself today and make myself exactly how I want to be. I dare do anything on this earth. Where there is a will there is a way."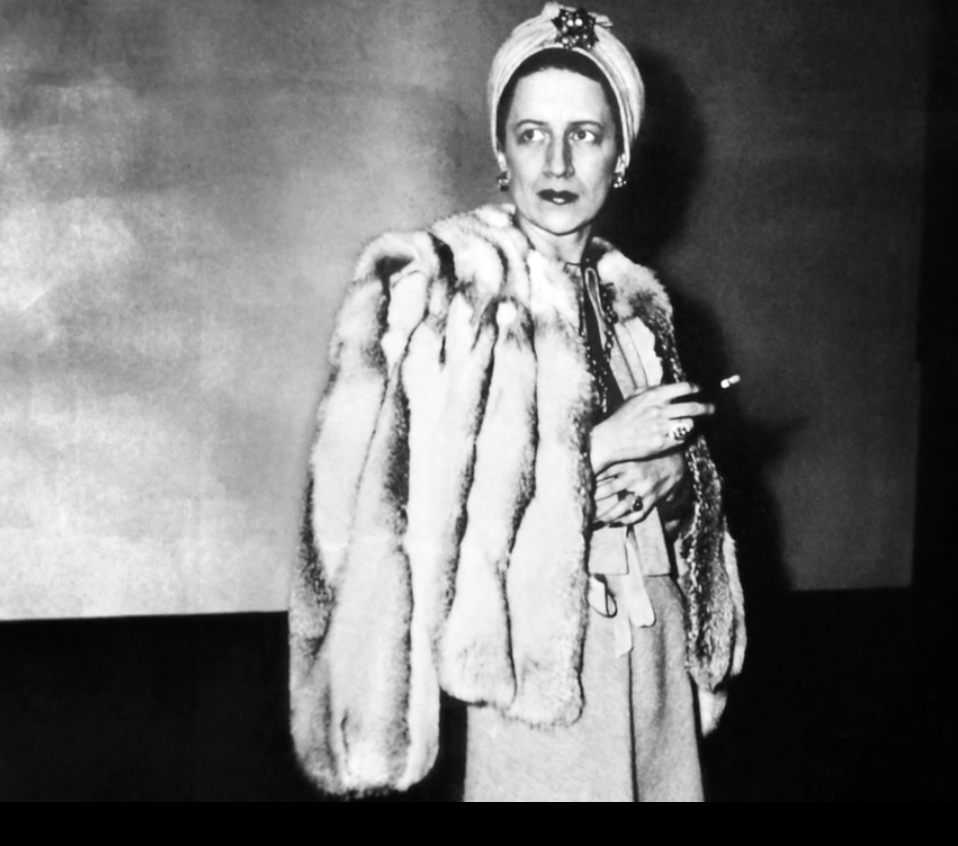 "There's only one very good life and that's the life that you know you want and you make it yourself."

"Then one day you get out where the sun shines and the rain rains and the snow snows, and it all comes together. It came together for me in New York during the roaring 20s. I was going to make myself the most popular girl in the world."

"I think when you're young you should be a lot with yourself and your sufferings."

"I believe in the dream. I think we only live through our dreams and our imagination. That's the only reality we really ever know."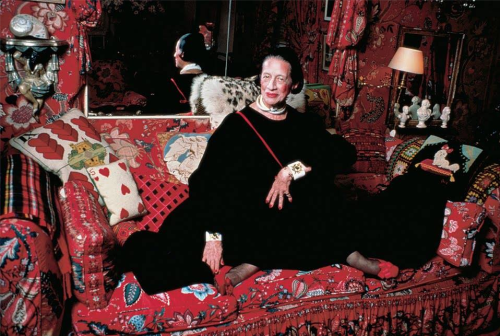 "Never fear being vulgar, just boring."

"The first rule that a geisha is taught, at the age of nine, is to be charming to other women… every girl in the world should have geisha training."

"Who needs friends? Get on with it."

"I'm terrible on facts. But I always have an idea. If you have an idea, you're well ahead."

"You don't owe prettiness to anyone…"

"Elegance is innate. It has nothing to do with being well dressed. Elegance is refusal."

"Without emotion there is no beauty."