Many know Diane von Fürstenberg as the iconic designer of the wrap dress. They associate her with models, socialites and royalty. What few people know is her life wasn't always so glamorous. The daughter of a prisoner at Auschwitz concentration camp, Fürstenberg learned at an early age what it means to persevere.
Born only 18 months after her mother had been released from the camps, Fürstenberg recalls the doctors telling her mother she was too frail and weighed too little to ever be able to have children. She'd go on to have two. Her family lost all their money during the war and had to start again from scratch.
Now worth over a billion dollars, Fürstenberg built her fashion empire from just a dream. She was determined to be something and she became it.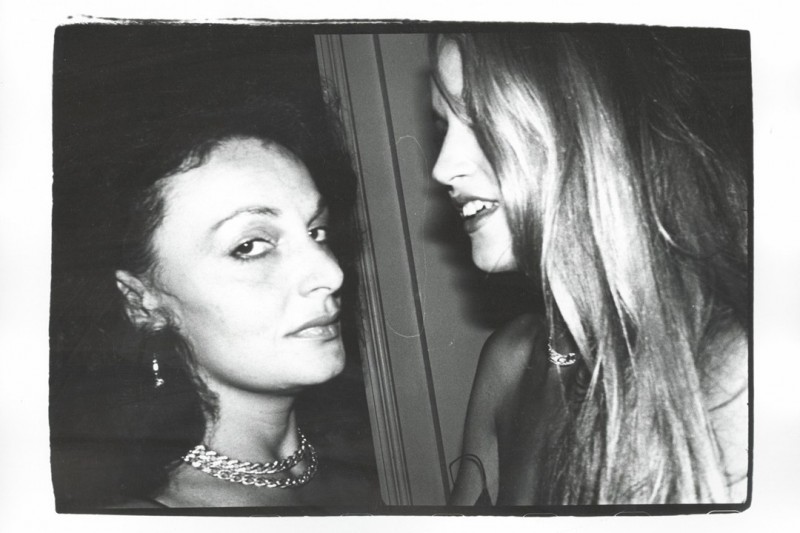 Born in Belgium, Fürstenberg attended Madrid University before transferring to the University of Geneva to study economics.She then moved to Paris and worked as an assistant to fashion photographer's agent, Albert Koski. She left Paris for Italy to work as an apprentice to the textile manufacturer Angelo Ferretti in his factory, where she learned about cut, color and fabric. It was here that she designed and produced her first silk jersey dresses.
It is true that Diana married into royalty before becoming the iconic designer she is now.
Diane met Prince Egon at university and married him in 1969. A year after marrying Prince Egon, Diane von Furstenberg began designing women's clothes – "The minute I knew I was about to be Egon's wife, I decided to have a career. I wanted to be someone of my own, and not just a plain little girl who got married beyond her desserts." Her former husband also became a fashion designer in 1974. After moving to New York, she met with high-profile Vogue editor Diana Vreeland, who declared her designs "absolutely smashing". She had her name listed on the Fashion Calendar for New York Fashion Week, and so her business was created.
In 1974 she introduced the knitted jersey "wrap dress", an example of which, due to its influence on women's fashion, is in the collection of the Costume Institute of the Metropolitan Museum of Art. After the phenomenal success of the wrap dress, Furstenberg was featured on the cover of Newsweek magazine in 1976. The accompanying article declared her "the most marketable woman since Coco Chanel." She launched a cosmetic line and her first fragrance, "Tatiana", named after her daughter. The New York Times reported that by 1979 the annual retail sales for the company were $150 million.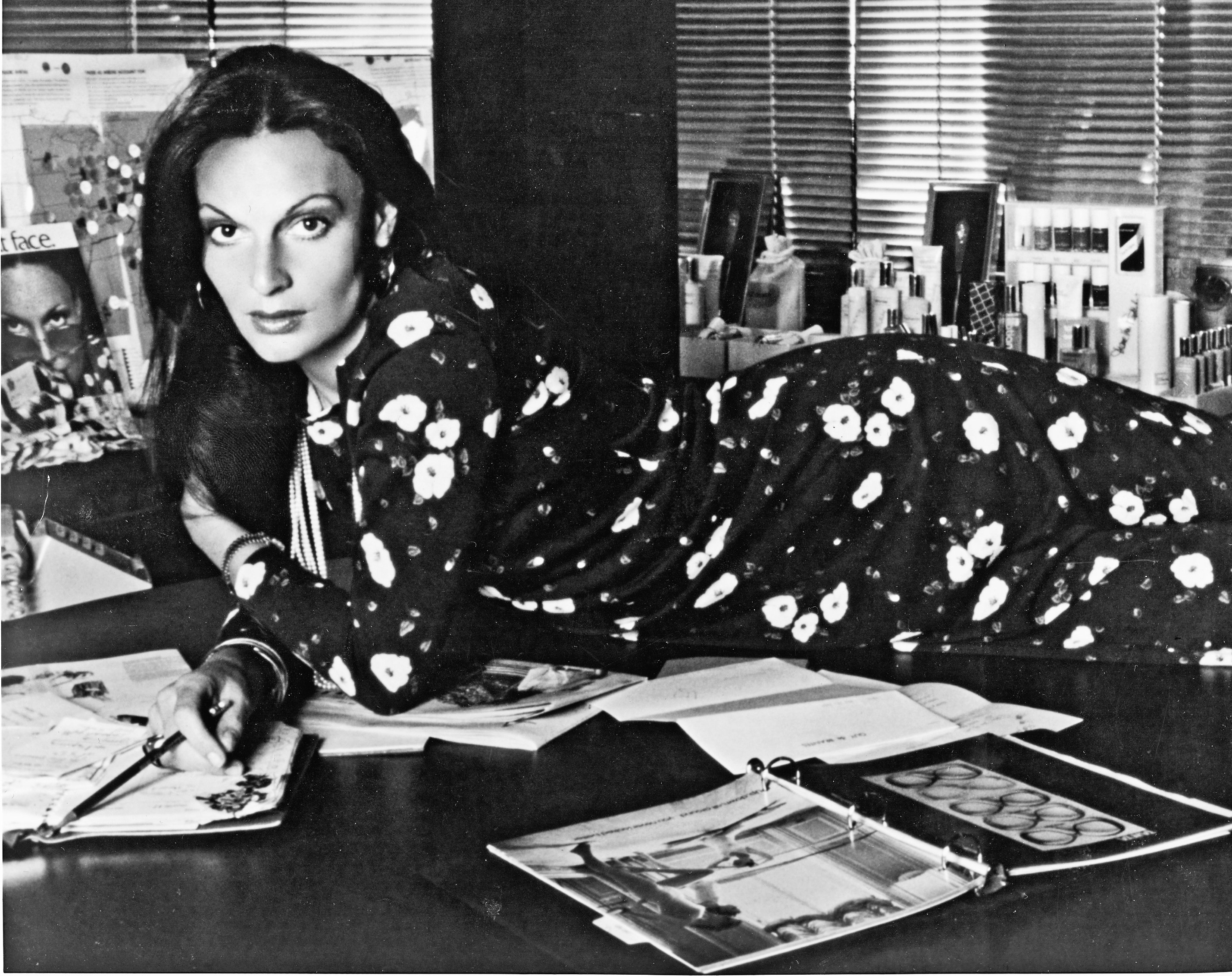 In 1985, she moved to Paris, France where she founded Salvy, a French-language publishing house. Furstenberg started a number of other businesses including a line of cosmetics and a home-shopping business, which she launched in 1991. In 1992, Furstenberg sold 1.2 million dollars worth of her Silk Assets collection in two hours on QVC. She credited this success with giving her the confidence to re-launch her company.
Furstenberg re-launched her company in 1997, and re-introduced the wrap dress, which gained traction with an entirely new generation of women. In 1998, she published her business memoir, Diane: A Signature Life. In 2004, she introduced the DVF by H. Stern fine jewelry collection, and launched scarves and beachwear. In 2006, she was elected as President of the Council of Fashion Designers of America, a position she still holds today. In 2008, she received a star on Seventh Avenue's Fashion Walk of Fame.
Diane has created a legacy for herself and while many can say she did it because she had the money and the contacts, you could also say she did it despite those things. She could have stayed home and enjoyed a life relying on a man, but she used her connections and her luck to make herself one of the richest women in the world. Below are some pictures of her penthouse apartment in New York (above her store in Meatpacking district) along with the quotes that'll help you one day get your own…
1. "The most important relationship in your life is the relationship you have with yourself. Because no matter what happens, you will always be with yourself.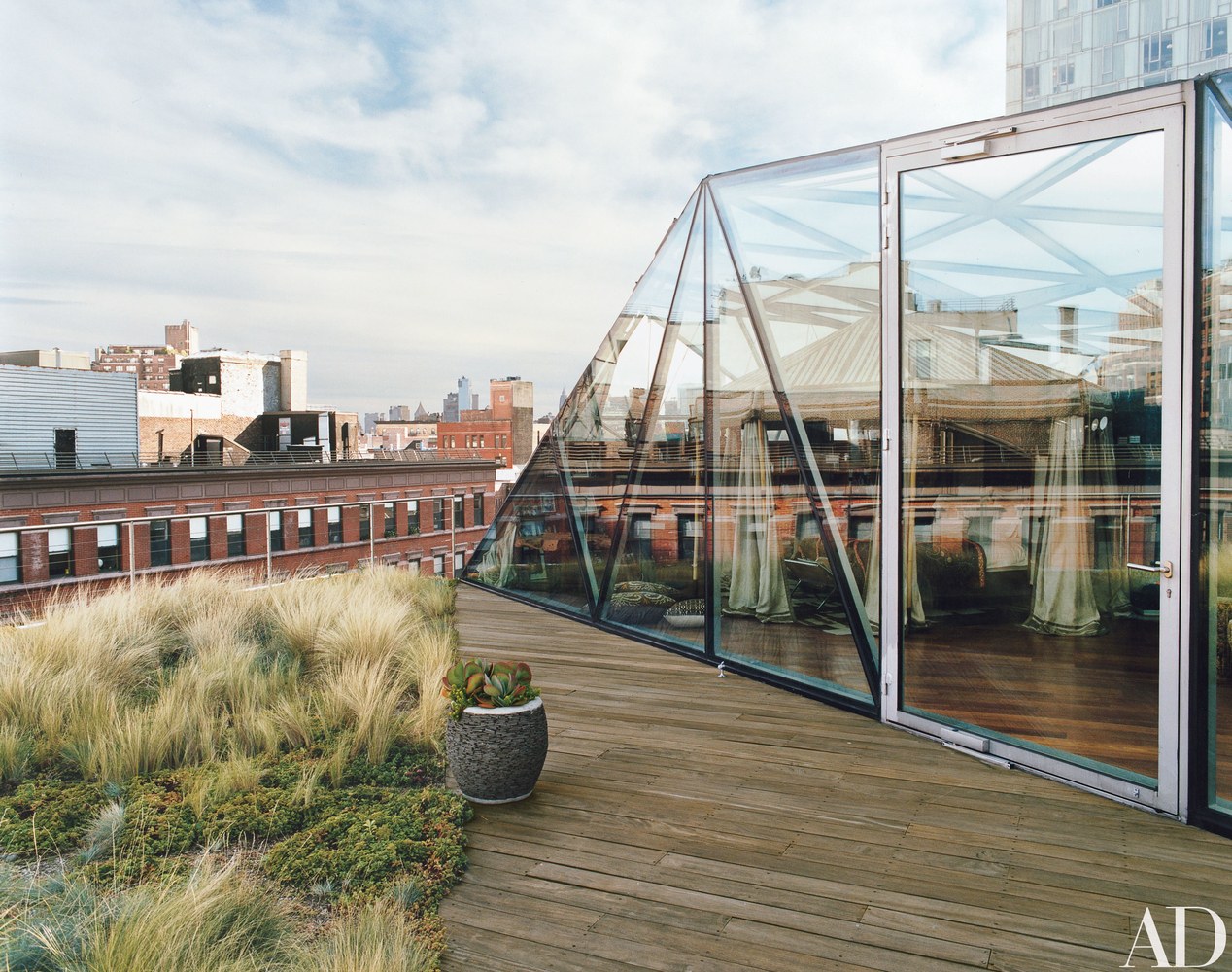 2. "Don't blame your parents, don't blame your boyfriend, don't blame the weather. Accept the reality, embrace the challenge, and deal with it. Be in charge of your own life. Turn negatives into positives and be proud to be a woman.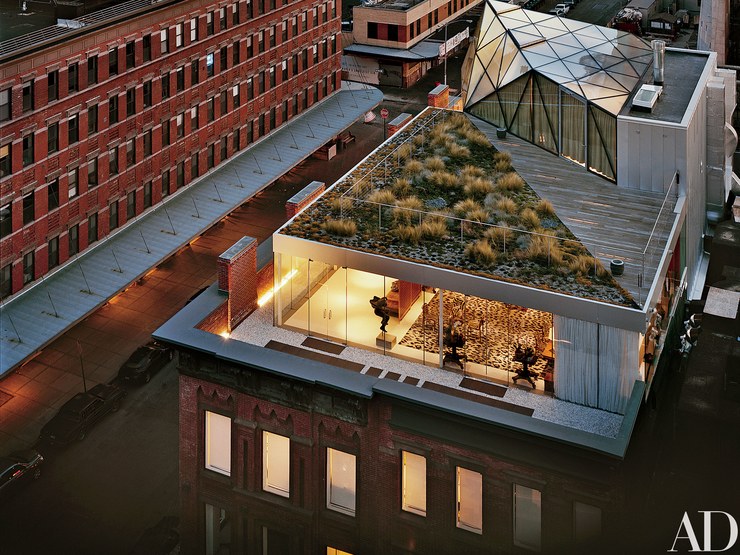 3. "The girls who were unanimously considered beautiful often rested on their beauty alone. I felt I had to do things, to be intelligent and develop a personality in order to be seen as attractive. By the time I realized maybe I wasn't plain and might even possibly be pretty, I had already trained myself to be a little more interesting and informed."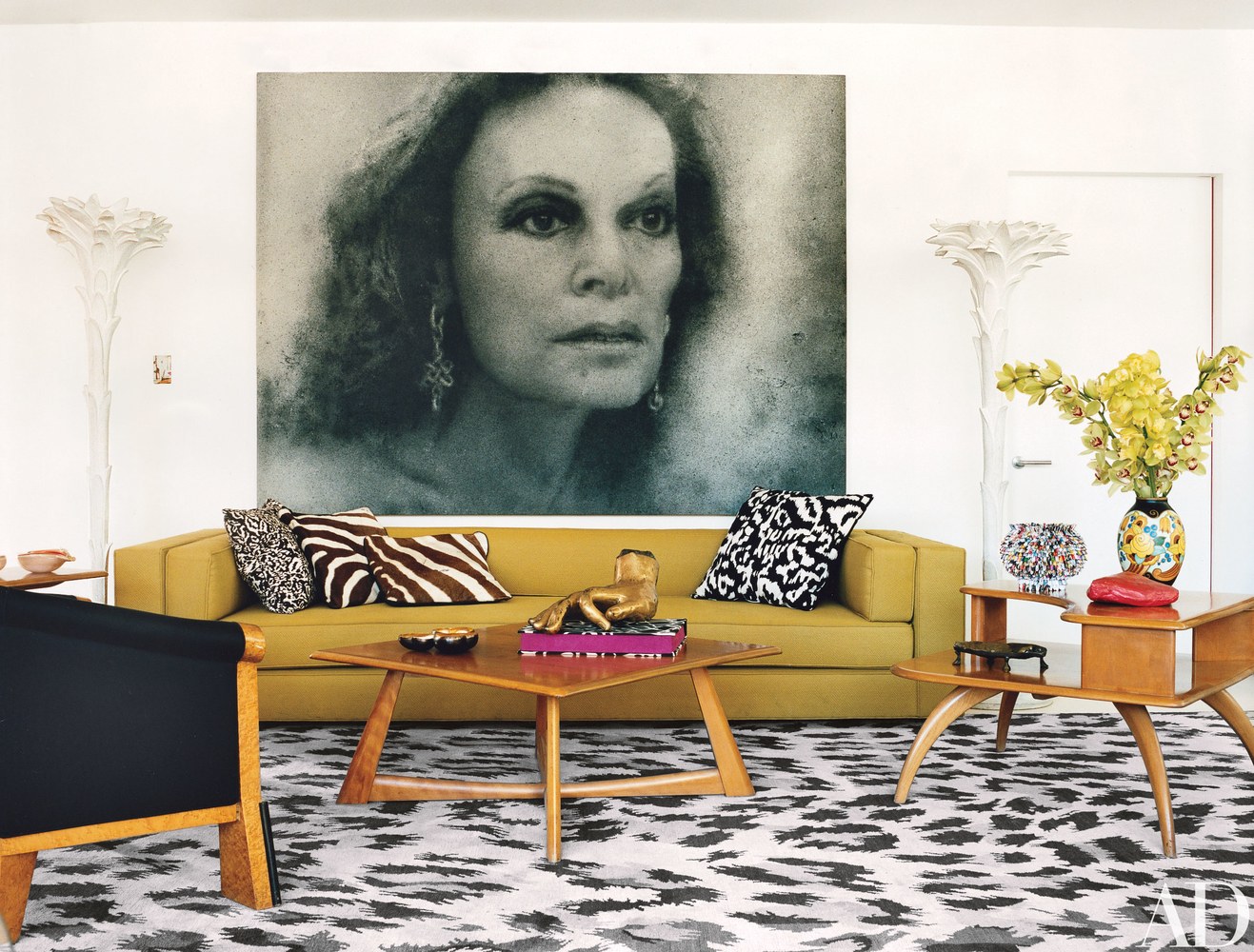 4. "The important thing is to take your time and not get stressed."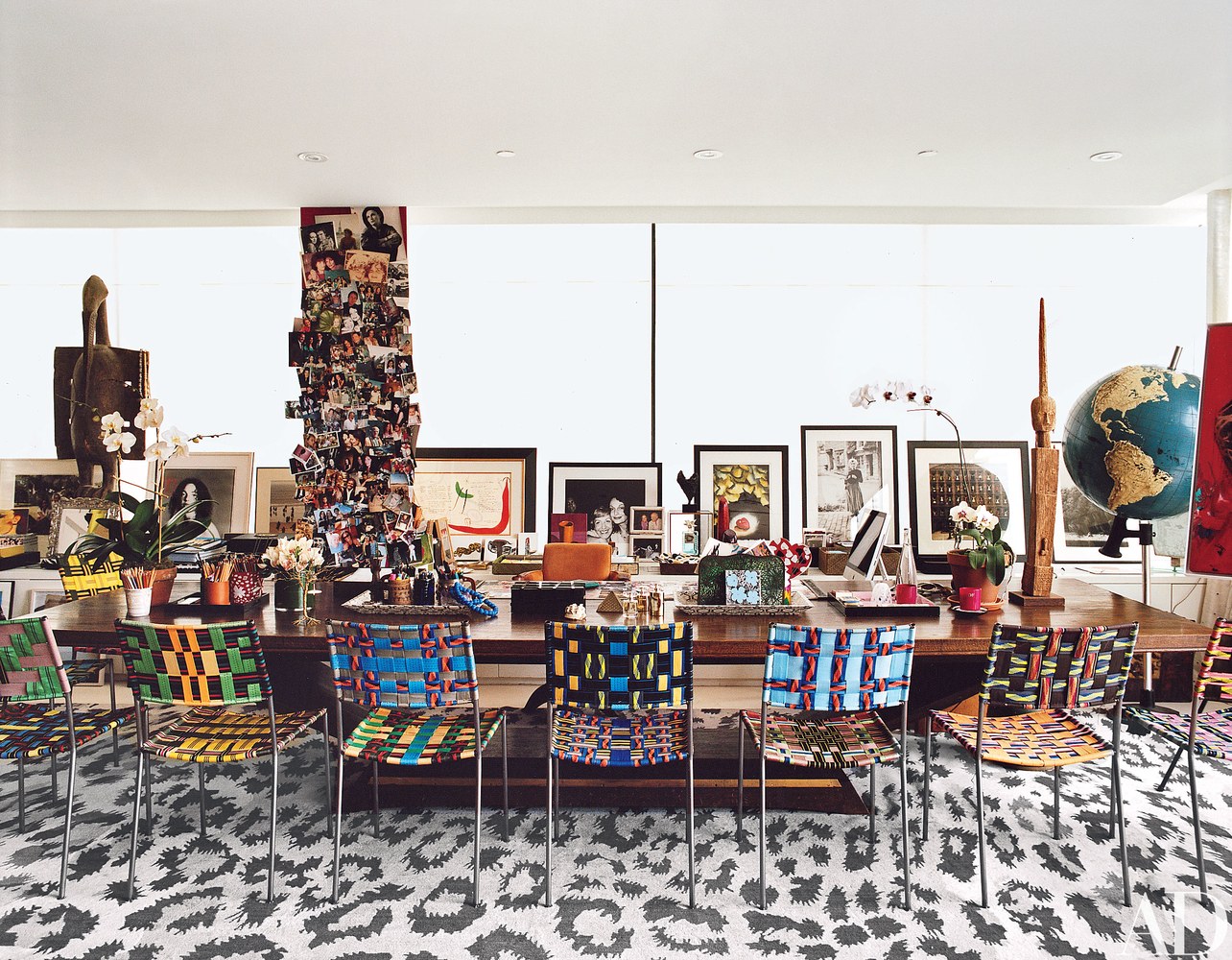 5. "When you feel humiliated or things like that, you either use it as fuel to change or you get covered by it."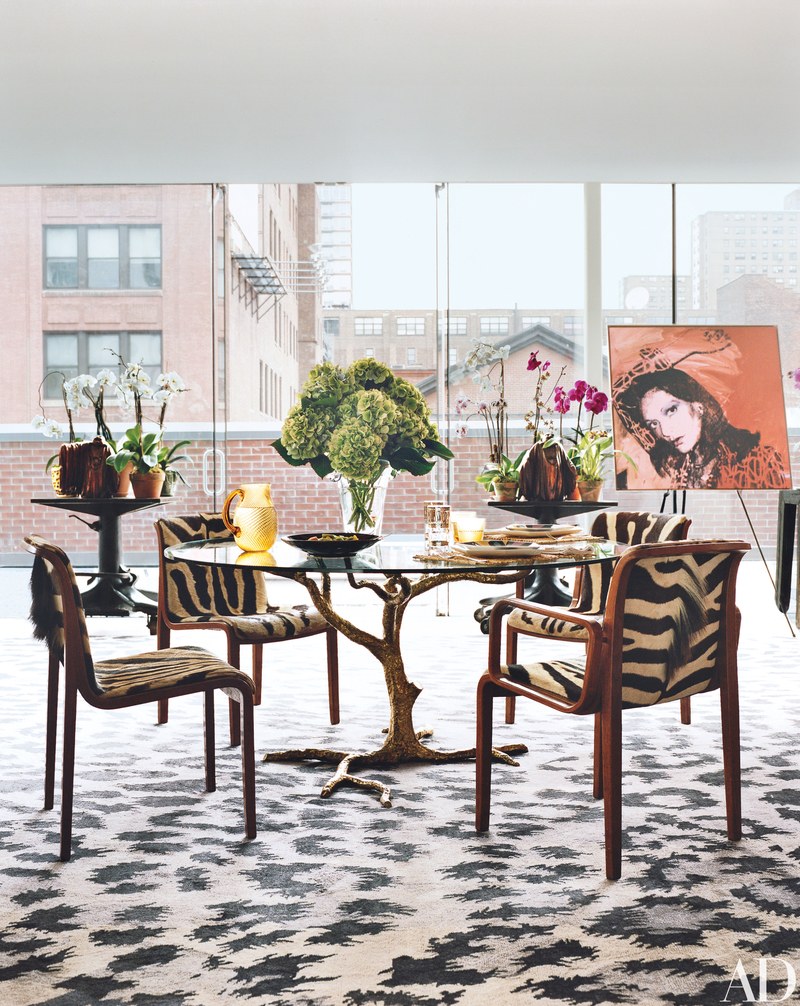 6. "I've never met a woman who is not strong, but sometimes they don't let it out. Then there's a tragedy, and then all of a sudden that strength comes. My message is let the strength come out before the tragedy."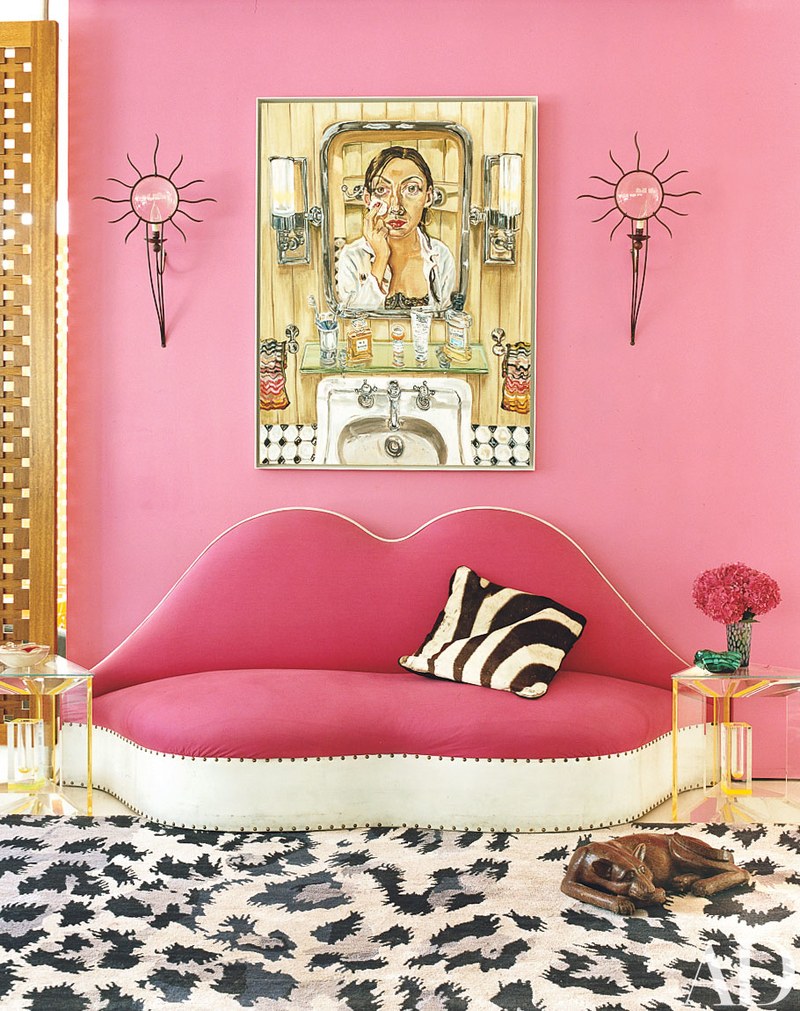 7. "Fear is not an option." "Don't dwell on the dark side of things, but look for the light and build around it. If one door closes, look for another one to open."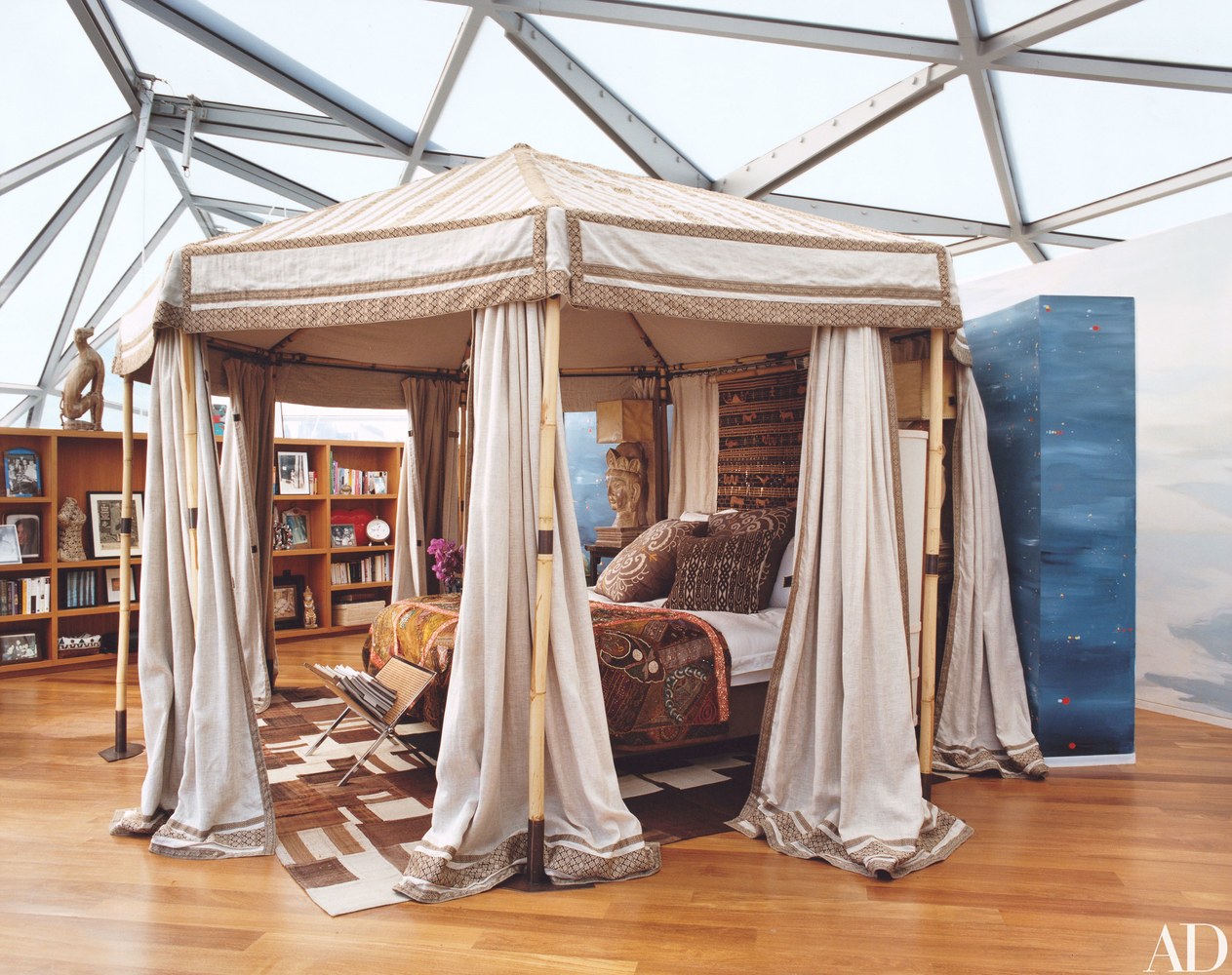 8. "Never, ever, blame others for what befalls you, no matter how horrible it might be. Trust you, and only you, to be responsible for your own life."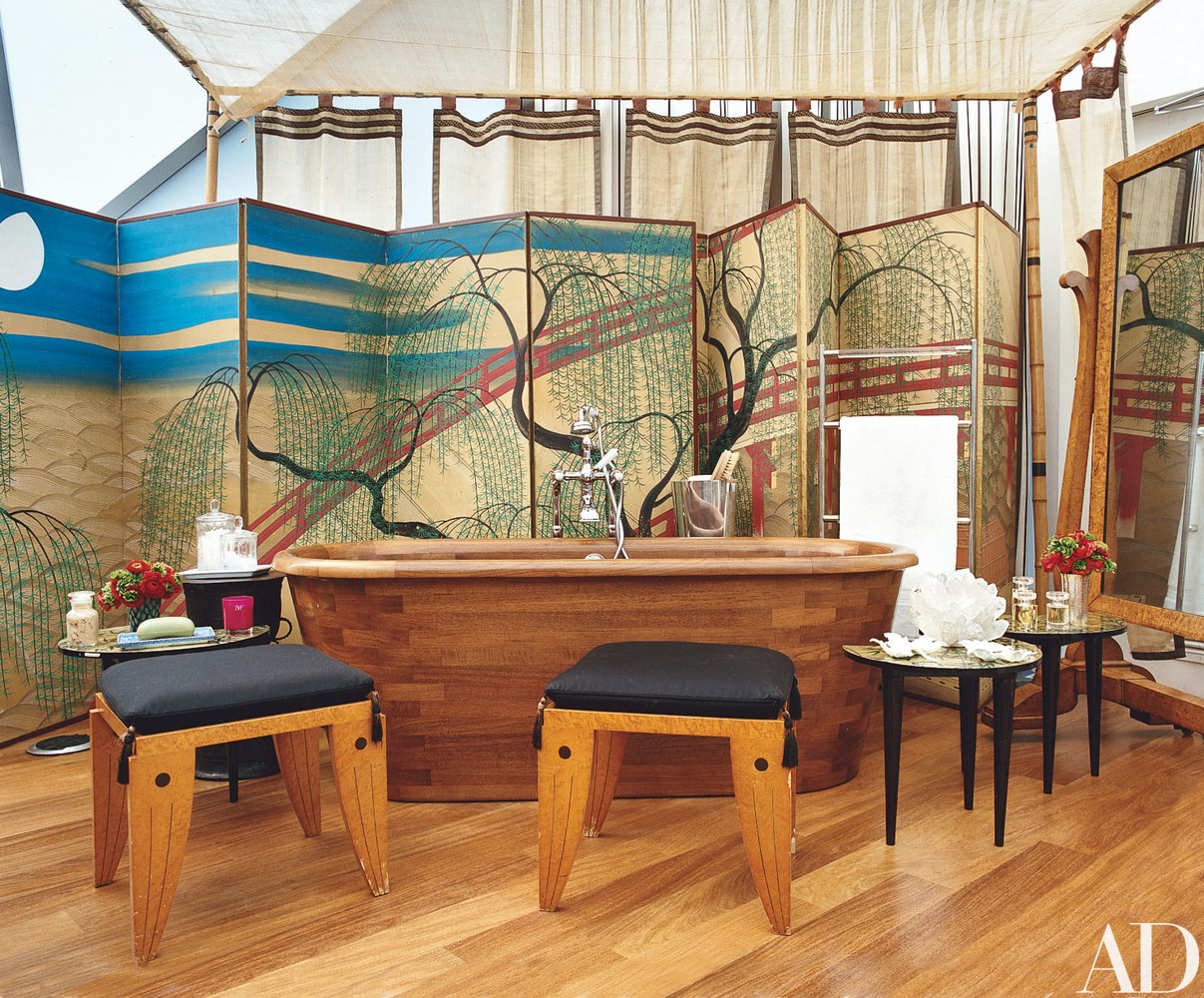 9. "Passion and persistence are what matter. Dreams are achievable and you can make your fantasy come true, but there are no shortcuts. Nothing happens without hard work."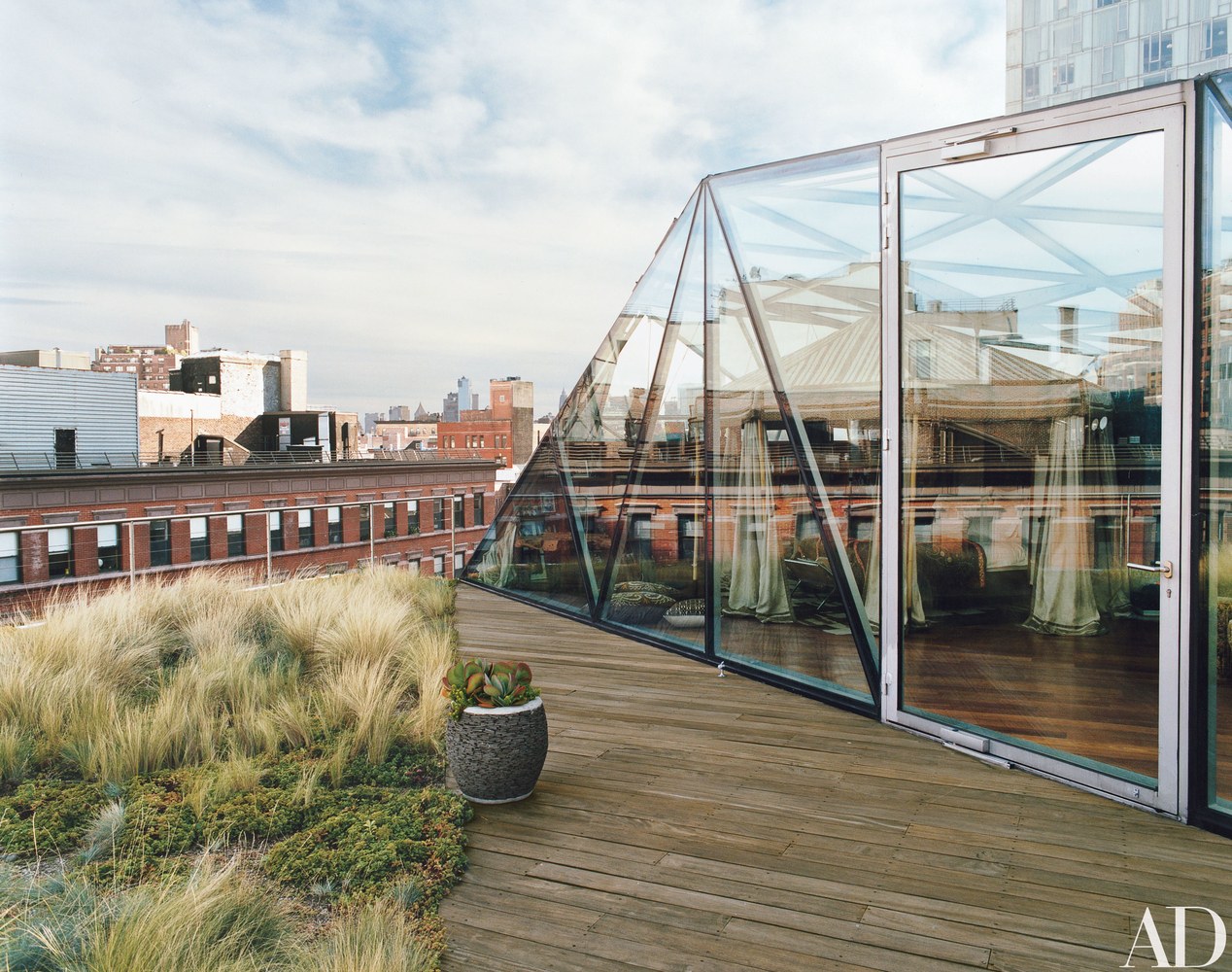 10. "Now is the time to become a myth."
Photos via Architectural Digest