Feng Shui examines how the placement of things and objects within it affect the energy flow in your living environment, and how these objects interact with and influence your personal energy flow. Your personal energy flow affects how you think and act, which in turn affects how well you perform and succeed in your personal and professional life. Feng Shui affects you every moment of the day — whether you're aware of it or not.
With the aftermath of the full moon, we're left seeing the truth about what is imbalanced in your life. Whether it is relationship, health, attitudes, beliefs, addictions, or behaviors, this is the time to eliminate, change, commit, resolve and bring discipline into what needs to be different.
Feng Shui is a great way to start the process. It's all about getting rid of things that are affecting your opportunity for growth and prosperity and adding things to help it. Whether that be adding a plant to help bring new energy or keeping the toilet seat covered to stop the loss of money, these simple Feng Shui tips will drastically improve your chi in time for the New Moon (October 30th).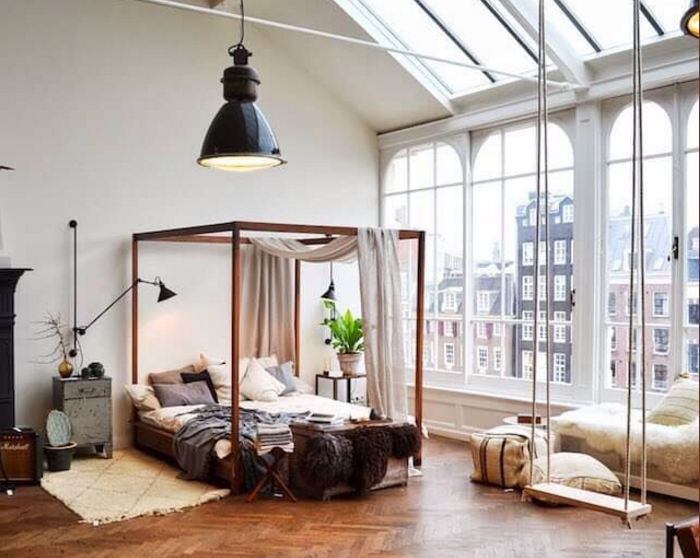 No Mirrors Facing The Bed
You shouldn't have a mirror facing the bed directly. Many experts say that a mirror facing the bed promotes intrusion of a third party into the couple's relationship and possibly encourage infidelity. This is because the reflection of the mirror doubles the energy and luck of those sleeping on the bed, and one of those luck is romance.
Clear The Clutter From All Rooms
This applies to clothes you don't wear, broken electronics you've been meaning to fix, that project that you've been meaning to get to for five years, and things you're holding on to for emotional reasons. When you release them, you are sending a message to the universe that you want something better — and that you trust the universe to deliver.
If your house is cluttered and you have a lot of stuff that you don't love or use, you're creating very real blocks for yourself. Let it go.
Add Plants (Get Rid Of Dead Ones)
Because living things radiate a particularly strong Ch'i which is beneficial to an environment, bringing them into one's home can welcome a good flow of energy. Placing plants around the house is the easiest way to generate such energy provided, one looks after them well.
Plants bearing dead leaves or dryness indicate a lack of health and symbolize decay, thus, bringing bad Ch'I into one's home.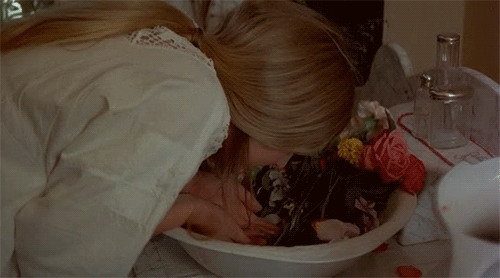 Keep Things Closed In The Bathroom
Keeping the bathroom door closed is the best way to contain the negative energy that can be found in bathrooms. As far as the drains go, the toilet is the most detrimental since it possesses the largest opening. In addition, the flushing mechanism creates a strong suction that pulls the energy downward and out of your home. Keeping the bathroom door closed and toilet seat down minimizes the loss of energy and money.
Clean All The Windows
The windows symbolize your eyes to the world. By cleaning them you're giving yourself a fresh perspective on life.
Cover The TV In Your Bedroom
If you have a television in the bedroom it is a good idea to cover the television when not in use. The active energy of the television as well as the electronic aspect of it may be disruptive to the type of calming quiet energy more conducive to sleep and bedrooms. My suggestion, find a beautiful scarf or fabric and just toss it over the television!
Follow Your Kua
When you know your feng shui kua (pronounced gwa) number you can find your best directions as well as your lucky colors. Imagine what if you spent the rest of your life always facing your best directions – while you sit, work, have a meeting or give a presentation or go on a date or ask for a raise.
You also want to face your lucky directions at work, as well as position your bed to face one of your lucky directions. Use the chart below to find out your number and then use it to make sure you're utilizing it in all spaces.
Find Your Kua (It's Different For Males and Females)
Females 
Add the last two numbers of your birth year. You will now get one single number.
Add this number to the number 5. If the result is a two-digit number, add the digits to get a single number.
The final result is your Kua number.
Males
Add the last two numbers of your birth year. You will now get one single number.
Deduct that number from 10.
The difference is your Kua.