There's a type of woman in this world you meet only occasionally. She's the type you can't remember what she looks like.
How can that be? In a society that lives and breathes off the measurement of beauty, how can you not know if someone is attractive or not? How can you not remember if you found them pretty?
Well, this type of woman has transcended the superficial looks department and what you're feeding off is her energy – her strength. She radiates with poise and confidence that even thinking about evaluating her looks seems like an affront to both you and her.
She's the type of woman who after talking with for a few minutes you've traveled further away from caring about looks and closer to wondering how this woman got the way she is. How is she so strong? What is her secret? How can I be like her?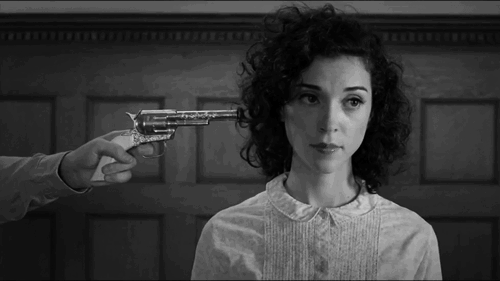 And the most glorious thing happens in that moment. In that moment you forget about your own looks. For the first time, you're not comparing yourself to someone. You're not trading parts and evaluating hidden spots. For the first time you're not jealous of someone's petite nose, perfectly sculpted (or un-sculpted) eyebrows, small ears, clear skin or naturally (or natural looking) blonde highlights. For the first time, you're jealous of something you can very well attain – strength.
What's eating away at you is how someone can become like this. If you ask her, she'll most likely tell you:
Pretty can be evaluated. Pretty can change from one person to the next. Pretty can move like a fashion fad. Pretty can be disputed and judged and measured. Pretty can leave.
Strength, on the other hand, will endure long past your fading looks. Strength can't be disputed, measured or evaluated, only regarded. Strength doesn't move from fad to fad, nor fall away with age. It builds, like a slow current that engulfs you until you're far away from the "pretty pool", in a league of your own. And when you're out there, gaining strength with every stride away from the herd, you realize the most important lesson of it all.
When you're ready to give up the imaginary power that "pretty" holds and decide to focus on the most important trait men seek, you're finally free. Because there's only one secret to strength, and that's realizing that it holds way more power than beauty ever will.
Pretty won't stop people from talking about you, strong will stop you from caring.
Pretty won't keep you from getting your heart broken, strong will keep it from breaking you.
Pretty doesn't make you immune to bad days, strong will get you through them. 
Pretty may get you some friends, strong will get you the right ones. 
Pretty won't protect you from your personal demons, strong will help you face them.
Pretty won't stop the world from knocking you down, but strong will get you back on your feet.
Pretty won't help you walk away from what's treating you wrong, strong will give you the courage to know your worth.
Pretty might get you the attention you think you want, strong will get you the attention you need.
Pretty will get the easy boys, strong will get the right ones.
Pretty will attract attention, strong will demand admiration.
Pretty will fade, strong will always remain.