Along with setting your one resolution, think about setting an avoidance. Some temptation or bad habit that you'll conciously work on eradicating.
Simone Weil was a French philosopher, mystic, and political activist. Albert Camus described her as "the only great spirit of our times".
She studied at the École Normale Supérieure – a French grande école that trained in the critical spirit and secular values of the Enlightenment. She finished first in the exam for the certificate of "General Philosophy and Logic"; Simone de Beauvoir finished second.
Thus, we know that Weil is well-versed in philosophy and the enlightened spirit. She wrote these three temptations down as a guide that one should follow daily. Repeated to oneself every morning.
Print out the image of the three temptations above. Put it next to your bed or in the front of your journal. Keep it somewhere you will see it daily.
These temptations will be the building blocks from which your other virtues grow. They are to help us ground the mind and the spirit. Read daily, they will bring calm and perceptive to your life.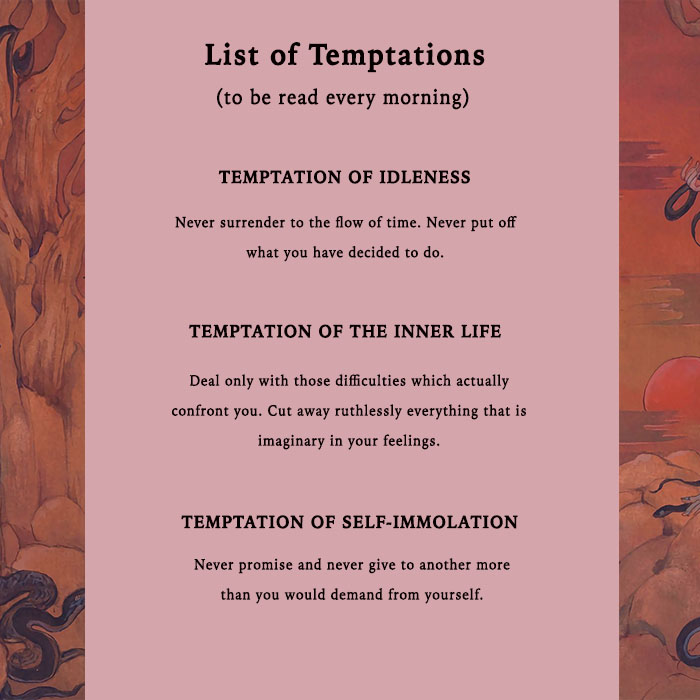 Also read SIMONE WEIL'S 9 ENLIGHTENED TRUTHS TO BE PRACTICED IN 2018