"To know Sharon, to really know her, was to love her."
– Sheilah Wells
Everyone knows the name Sharon Tate. First they know her as the victim of the famous Manson murders. Then they know her for being married to Roman Polanski.
What many don't know, is she was one of the Hollywood's most promising newcomers, depicted constantly in the press as progressive and modern. She was a rising star along with a beautiful soul who was tragically murdered at the age of 26. Her murder, however, shouldn't be what defines her. On what would be her 74th birthday, it's important we take a moment and remember her as Sharon Tate, the woman, not the victim.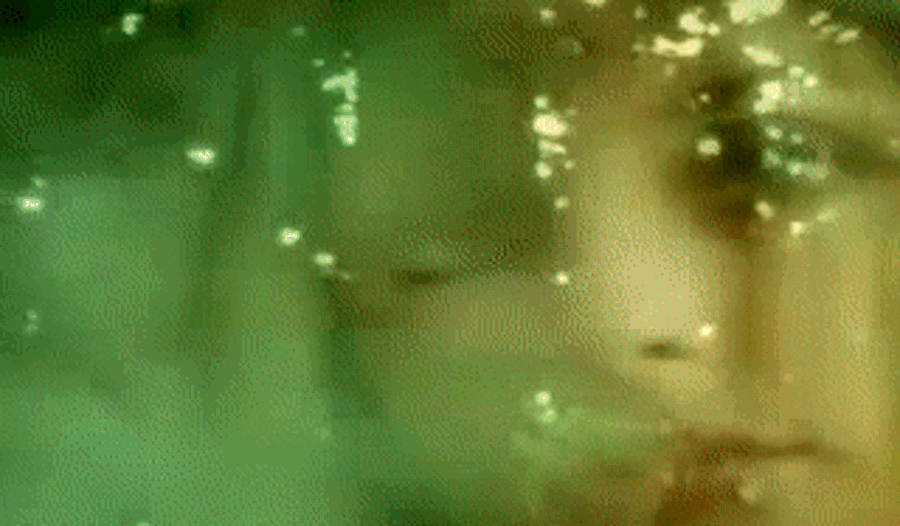 Sharon Marie Tate Polanski was an American actress and model. During the 1960s, she played small television roles before appearing in films and was regularly featured in fashion magazines as a model and cover girl. After receiving positive reviews for her comedic and dramatic acting performances, Tate was hailed as one of
She made her film debut in 1966 with the occult-themed Eye of the Devil. Her most remembered performance was as Jennifer North in the 1967 cult classic film, Valley of the Dolls, earning her a Golden Globe Award nomination.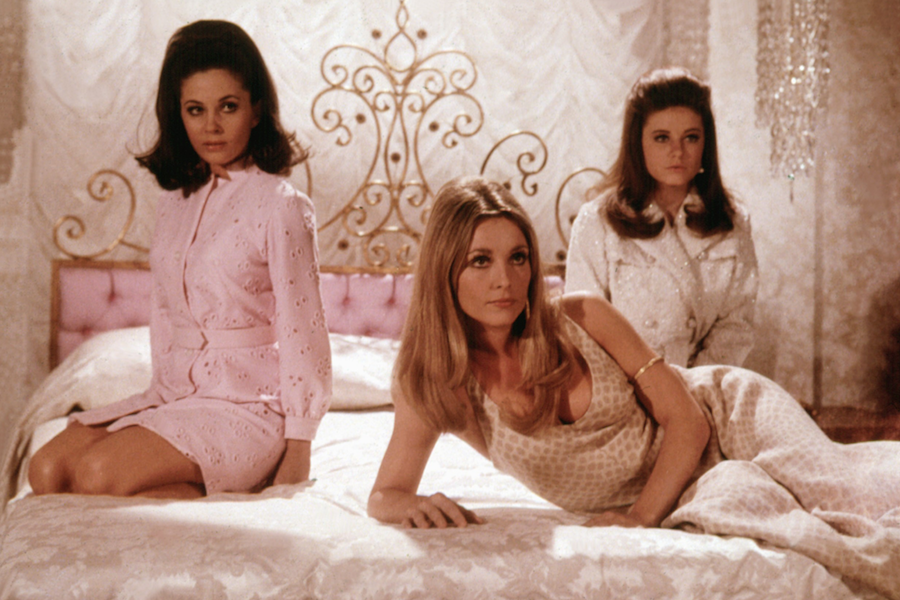 In 1961, Tate met Roman Polanski after being cast in his film, The Fearless Vampire Killers. Tate and Polanski later agreed that neither of them had been impressed by the other when they first met.
The company traveled to Italy for filming where Tate's fluent Italian proved useful in communicating with the local crew members. A perfectionist, Polanski had little patience with the inexperienced Tate, and said in an interview that one scene had required 70 takes before he was satisfied. In addition to directing, Polanski also played one of the main characters, a guileless young man who is intrigued by Tate's character and begins a romance with her.
As filming progressed, Polanski praised her performances and her confidence grew. They began a relationship, and Tate moved into Polanski's London apartment after filming ended.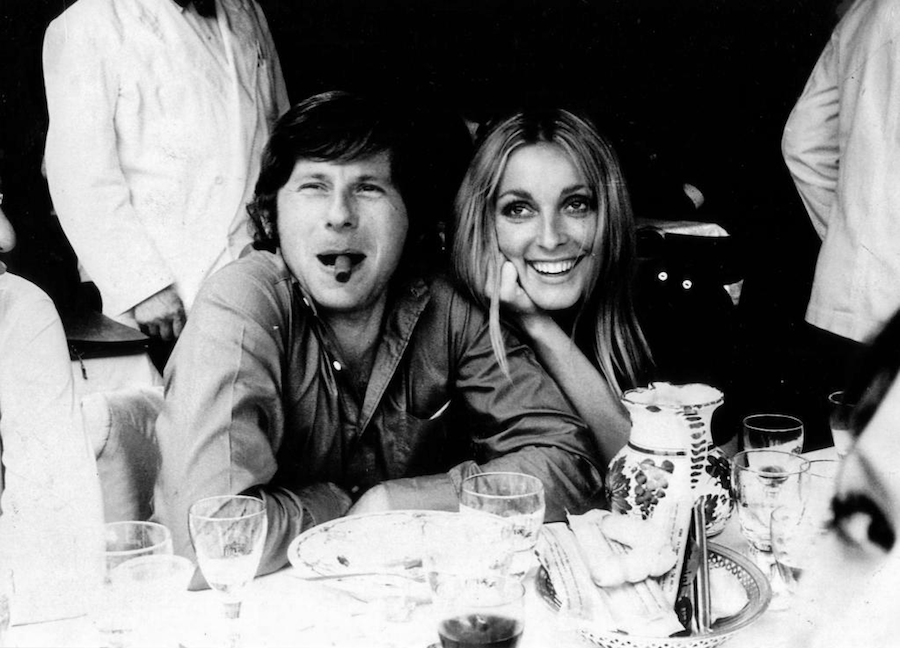 In late 1967, Tate and Polanski returned to London and were frequent subjects of newspaper and magazine articles. Tate was depicted as being untraditional and modern, and was quoted as saying couples should live together before marrying. They were married in Chelsea, London, on January 20, 1968, with considerable publicity.
While Tate reportedly wanted a traditional marriage, Polanski remained somewhat promiscuous and described Tate's attitude to his infidelity as "Sharon's big hang-up". He reminded Tate that she had promised that she would not try to change him. Tate accepted Polanski's conditions, though she confided to friends that she hoped he would change. Peter Evans quoted Tate as saying,
"We have a good arrangement. Roman lies to me and I pretend to believe him."
On August 8, 1969, Tate was two weeks from giving birth. She entertained two friends, actresses Joanna Pettet and Barbara Lewis, for lunch at her home, confiding in them her disappointment at Polanski's delay in returning from London. That afternoon, Polanski telephoned her as did her younger sister, Debra, who called to ask if she and their sister, Patti, could spend the night with her. Tate declined, offering to have them over another time. Later that evening, Tate dined at her favorite restaurant, El Coyote, with Jay Sebring, Wojciech Frykowski and Abigail Folger, returning at about 10:30 p.m.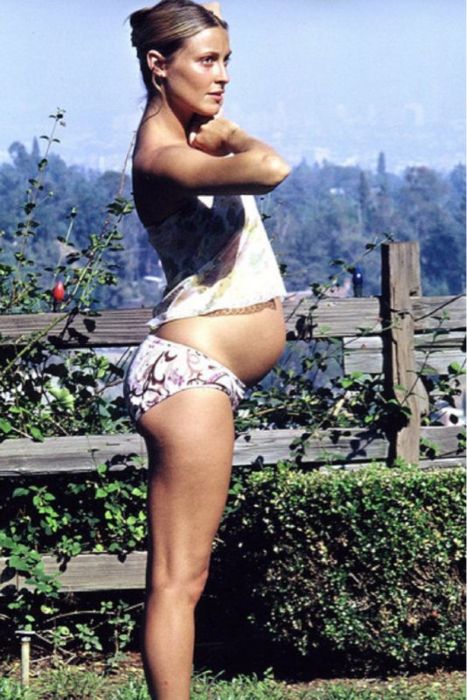 A photograph of actress Sharon Tate taken just one day before she was brutally murdered by the Manson family
Shortly after midnight, they were murdered by members of Charles Manson's "family" and their bodies were discovered the following morning by Tate's housekeeper, Winifred Chapman. Police arrived at the scene to find the body of a young man, later identified as Steven Parent, shot dead in his car, which was in the driveway. Inside the house, the bodies of Tate and Sebring were found in the living room; a long rope tied around each of their necks connected them. On the front lawn lay the bodies of Frykowski and Folger. All of the victims, except Parent, had been stabbed numerous times. The coroner's report for Tate noted that she had been stabbed sixteen times, and that "five of the wounds were in and of themselves fatal"
Roman Polanski on murdered wife Sharon Tate; 1974 Rolling Stone interview:
"We got married in 1968. By the summer of '69 she was very pregnant and I was very busy, working on a film script in London. It seemed best she went back to the house we rented in LA and I could stay on and finish the film and get back to LA as soon as I could. Everyday we would talk on the phone. When it rang one day, I thought it was her but it was my agent in LA. He was crying. My reaction first was, naturally, no reaction, stunned disbelief, I suppose you call it. Friends came to me quickly, I think we went out for a long walk, they called a doctor who gave me something, a shot and I slept. Then I took a plane to LA. You must understand, there is much which now I cannot recall, which I have blocked out of recollection. After the funeral, I stayed on in LA because I had the ludicrous notion that finding the murderer would somehow ease my grief. I worked very close with the police for a long time, who, I have got to tell you, were quite human and wonderful. I had no idea cops could be like this. Sharon's parents worked with them too. Yes, I am still in touch with the Tates, naturally. What a question! I don't think this is known: that just before the police found Manson and all of them, I offered a reward, $20,000 for public information leading to the arrest of the killers. It wasn't collected, no. As soon as the police discovered Manson, I get the hell out of LA immediately, I could take no more, there was no more point to staying. I had begun then to accept Sharon's death, which I'd never really done before, which is really all that matters to me about it all anymore, that she is gone."
In 2009, American contemporary artist Jeremy Kenyon Lockyer Corbell presented a comprehensive mixed media art exhibition ICON: Life Love & Style of Sharon Tate: In honor of the 40th anniversary of Tate's passing. With the blessing of the Tate family, Corbell created a 350-piece historic art exhibition celebrating Tate's style and life. The art and fashion based presentation showcased images of Tate's never before revealed wardrobe by designers such as Christian Dior, Thea Porter, Ossie Clark and Yves Saint Laurent.
"We have a good arrangement. Roman lies to me and I pretend to believe him."
"I used to take everything at face value. Because, when I say something, I mean it… so I used to feel that everybody else meant what they said. But of course that wasn't true. And life isn't that sweet and simple."
"My whole life has been decided by fate. I've never planned anything that's happened to me."
"My definition of love is being full. Complete. It makes everything lighter. Beauty is something you see. Love is something you feel."
"Everything that's realistic has some sort of ugliness in it. Even a flower is ugly when it wilts, a bird when it seeks its prey, the ocean when it becomes violent."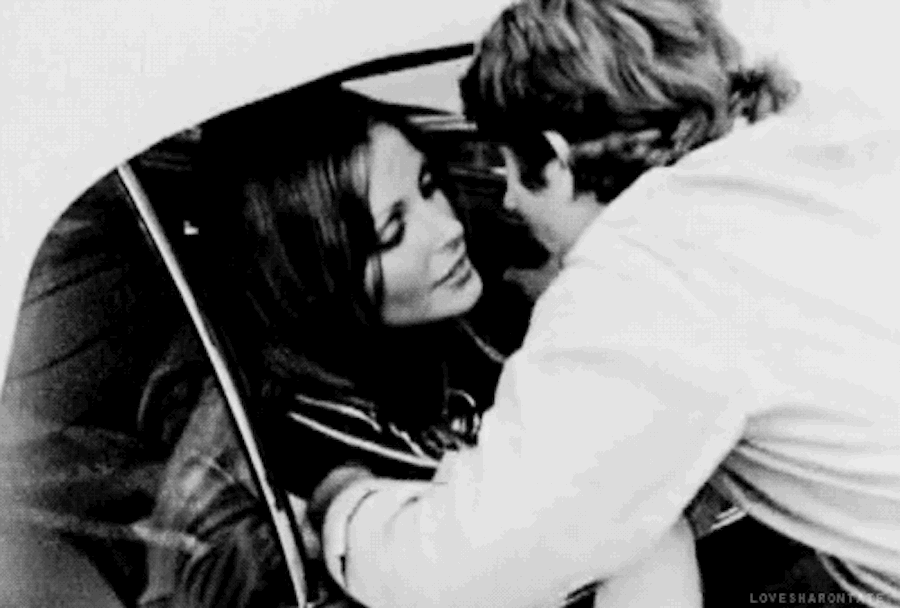 "By the time you get to the point where you have the power to run your own career, they call you a bitch."
"On TV, the children can watch people murdering each other, which is a very unnatural thing, but they can't watch two people in the very natural process of making love. Now, really, that doesn't make any sense, does it?"
"I guess I kind of lived in a fairytale world… looking at everything through rose-colored glasses. I probably always will, to a certain extent."