If you're not familiar with beauty pageants, there's a point in the contest when the contestants must give their hip, waist and bust measurements to the judges and audience. (Hard to believe we still live in a world where women are being judged on their physical measurements of "beauty".)
On Sunday, October 29, viewers of the Miss Peru pageant were startled when the 23 contestants strutted on stage in sequined gold minidresses, introduced themselves, said "My measurements are…" — and then stated facts such as these: more than 70 percent of all women suffer street harassment; 13,000 girls are victims of sexual abuse in Peru; more than 25 percent of Peruvian girls and teenagers are abused in their schools.
In a consolidated effort to bring awareness to another type of "measurement" the contestants of Miss Peru gave  statistics about femicide, rape, and other gender-based violences that plague the country.
"We definitely had wanted a different Miss Peru," explains Luciana Olivares, content and strategy manager of Frecuencia Latina, the TV network that broadcast the competition, where the Peruvian representative to Miss Universe is chosen. "But it was only during the last weeks where it became obvious that we needed a cry against violence on women."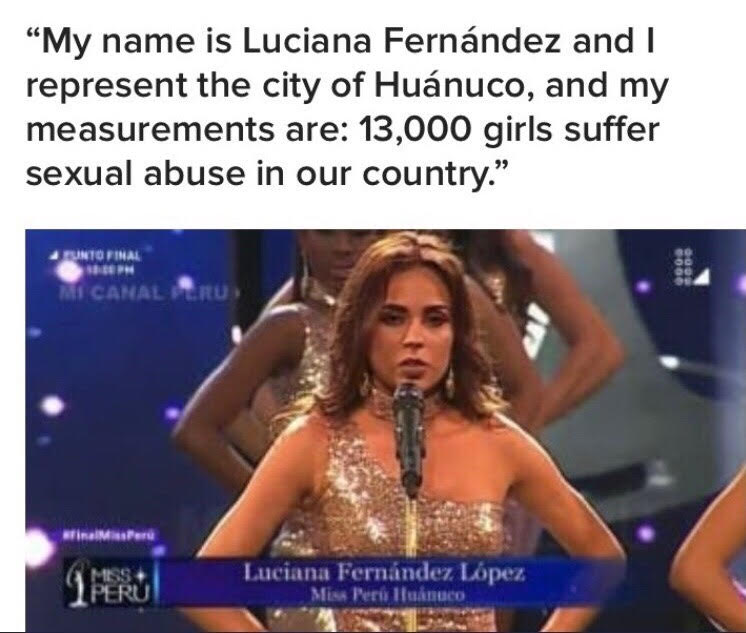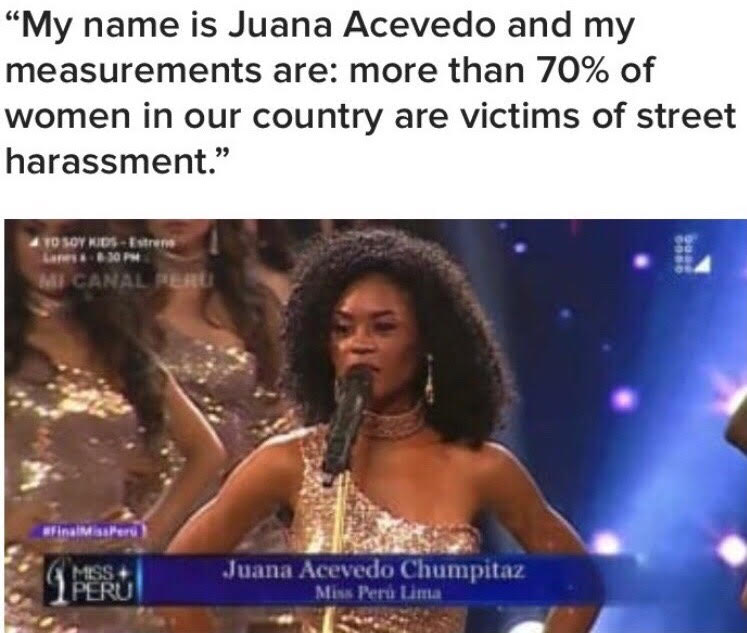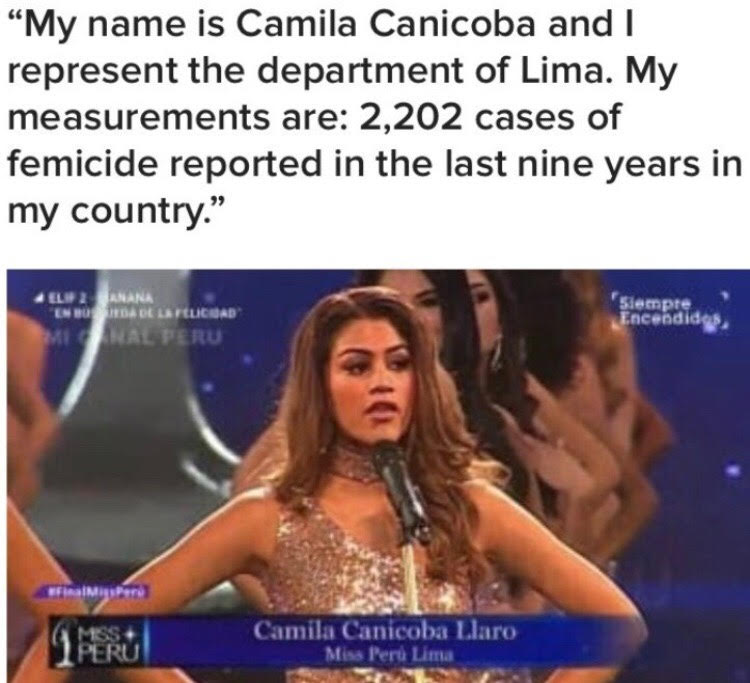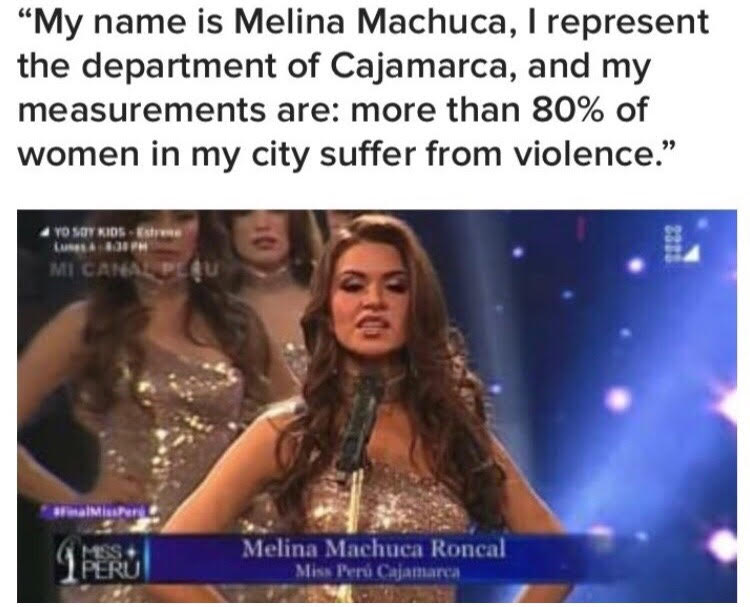 "My measurements are: 2,202 cases of murdered women reported in the last nine years in my country," Camila Canicoba of Lima
"My measurements are: the 65 percent of university women who are assaulted by their partners," Bélgica Guerra of Chincha 
"My measurements are: more than 25 percent of girls and teenagers are abused in their schools,"  Almendra Marroquín of Cañete 
The contest's eventual winner, Romina Lozano from the constitutional province of Callaomy, gave her measurements as: "3,114 women victims of trafficking up until 2014."
The hashtag #MisMedidasSon ("#MyMeasurementsAre") was trending in Perú Sunday night.
There's something about using a large platform like a beauty contests to bring awareness to the injustices brought onto women that's just so so sweet.