"The men liked to put me down as the best woman painter. I think I'm one of the best painters."
– Georgia O'Keeffe
Recognized as the "Mother of American Modernism" Georgia O'Keeffe holds the record for most expensive painting ever sold by a woman at $44 million. The most expensive painting ever sold by a man is $250 million.
What I want to discuss in this article about O'Keeffe is not her paintings, but her character. There's no denying she is one of the best painters to ever live, but what does it take to become that?
Born in 1887, O'Keeffe survived the Great Depression and went on to New York City, stepping into the boys club of art. She let her still-married lover take (and exhibit) naked photographs of her during a time when photography was barely a legitimate art —let alone the expression of the female form —and went on to supersede him and his photographs in legacy and prominence.
Born to dairy farmers in Wisconsin, O'Keeffe was the second of seven children. She quickly rose because, well, her skill. After studying at the Art Institute of Chicago, she moved to New York and began charcoal drawings which brought her attention from some of the most renowned art critics and promoters in the world, most notably, Alfred Stieglitz.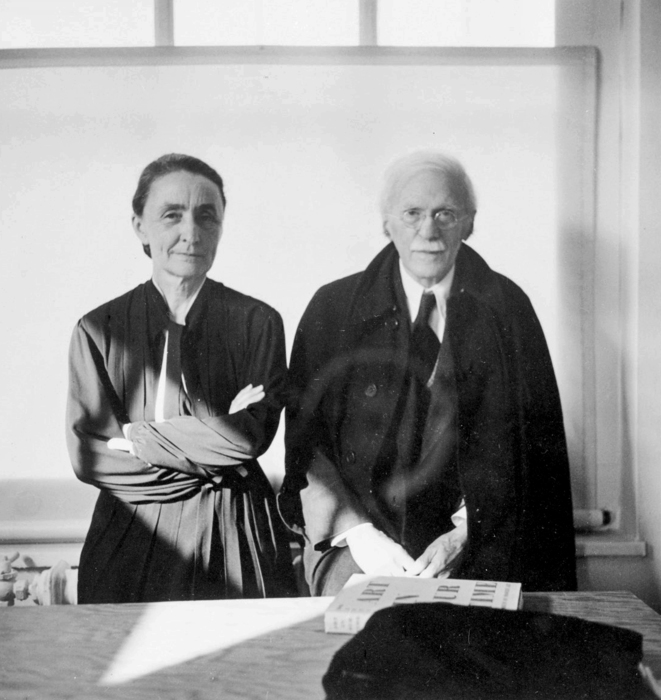 23 years her elder, Alfred and Georgia began a relationship that's enviable of most artist couples. She was his muse and he was hers. They were together until Alfred's death.
Much later, O'Keeffe began seeing a man by the name of Juan Hamilton. He was a fan of her work and went to visit her at her studio in New Mexico. He was 27. She was 85.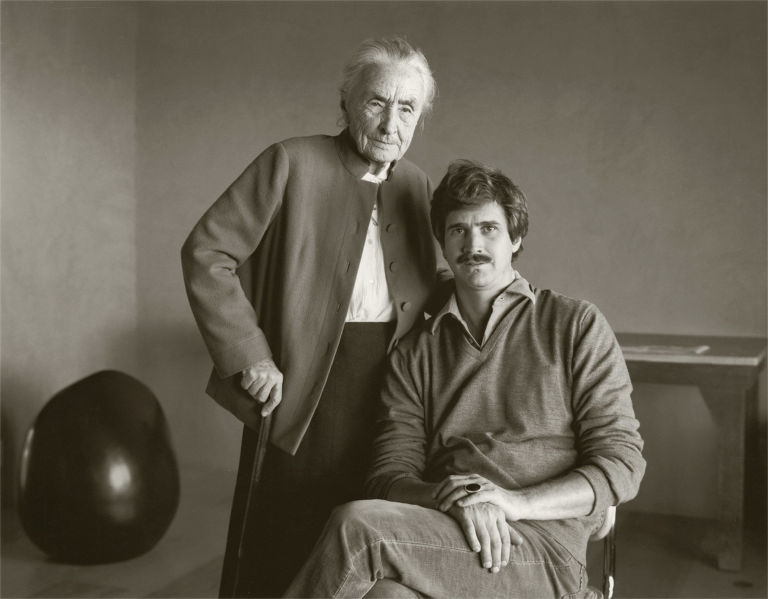 This relationship is a pivotal moment in describing the character of Georgia O'Keeffe.
58 years her younger, Hamilton and Georgia lived together until she died at the age of 98. With the recent exhibit of the O'Keeffe retrospective at the Tate Modern in London, Harper's Bazaar managed to get an interview with Hamilton. In talking about their relationship he recalls Georgia saying:
"All the men artists can have young women, but people think it's shocking that I might have a young man in my life."
He continues,
"Of course, she'd gotten over the sensitivity—you wouldn't believe the things that were said about her and Stieglitz. He was 23 years older than her, and still married to his first wife when they began their affair. Imagine such behavior! Photographing her nude, and so forth. I'd get upset about what people said, but she'd just say, 'Oh, for Christ's sake, Juan, what do you care what they think? Just focus on your work.' "
There's something to be said about a woman who refuses to let society dictate her work, her men or her age. Georgia O'Keeffe is an icon in more than just one sense. She's broken boundaries through not just her art, but as woman. For this, we must cherish her advice and wisdom:
"I've been absolutely terrified every moment of my life – and I've never let it keep me from doing a single thing I wanted to do."

"I have already settled it for myself, so flattery and criticism go down the same drain and I am quite free."

"I think it's so foolish for people to want to be happy. Happy is so momentary–you're happy for an instant and then you start thinking again. Interest is the most important thing in life; happiness is temporary, but interest is continuous."

"To create one's own world takes courage."

"I feel there is something unexplored about woman that only a woman can explore."

"I'm frightened all the time. But I never let it stop me. Never!"

"Anyone with any degree of mental toughness ought to be able to exist without the things they like most for a few months at least."

"I can't live where I want to, I can't go where I want to go, I can't do what I want to, I can't even say what I want to. I decided I was a very stupid fool not to at least paint as I wanted to."

"I said to myself, I have things in my head that are not like what anyone has taught me – shapes and ideas so near to me – so natural to my way of being and thinking that it hasn't occurred to me to put them down. I decided to start anew, to strip away what I had been taught. "

"It is only by selection, by elimination, and by emphasis that we get at the real meaning of things."

"Whether you succeed or not is irrelevant, there is no such thing. Making your unknown known is the important thing – and keeping the unknown always beyond you."

"I decided to start anew—to strip away what I had been taught—to accept as true my own thinking."

"Someone else's vision will never be as good as your own vision of yourself. Live and die with it 'cause in the end it's all you have. Lose it and you lose yourself and everything else. I should have listened to myself."