I've always been a fan of the ballet. I remember reading a New Yorker piece about Misty Copeland three years ago which explored her past, her present and her indisputable mark on the ballet industry.
Considered a prodigy, Copeland did not discover dance until she was 13. This is about 10 years too late, a lifetime in ballet years, to start training.
On June 30, 2015, Copeland became the first African American woman to be promoted to principal dancer in ABT's 75-year history.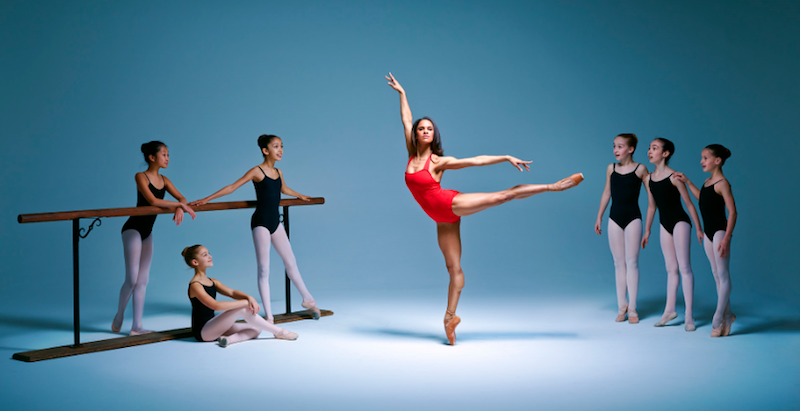 Startling late was not the only hurdle in Copeland's life, however. By age 15, her mother and ballet teachers, who were serving as her custodial guardians, fought a custody battle over her. Meanwhile, Copeland, who was already an award-winning dancer, was fielding professional offers.The 1998 legal issues involved filings for emancipation by Copeland and restraining orders by her mother. Both sides dropped legal proceedings, and Copeland moved home to begin studying under a new teacher who was a former ABT member.
I grew up poor in San Pedro, California, sleeping on the floor of shady motels with my five siblings and not always sure when or where I'd get my next meal.
In sixth grade, Copeland became captain of the drill team. Her natural grace came to the attention of her classically trained Dana drill team coach, Elizabeth Cantine, in San Pedro.
Cantine convinced Copeland to attend a ballet class at her local Boys & Girls Club. Cynthia Bradley, a friend of Cantine's, taught a free ballet class at the club once a week. Copeland attended several classes as a spectator before participating. Bradley invited Copeland to attend class at her small local ballet school, San Pedro Dance Center. Copeland initially declined the offer, however, because her mother did not have a car, was working 12–14 hours a day, and her oldest sister Erica was working two jobs. Copeland began her ballet studies at the age of 13 at the San Pedro Dance Center when Cynthia Bradley began picking her up from school. After only three months of study, Copeland was en pointe.
Copeland was told she must give up ballet by her mother, but Bradley wanted Copeland to continue and offered to host her. Her mother agreed to this, and Copeland moved in with Bradley and her family. Eventually, Copeland and her mother signed a management contract and a life-story contract with Bradley. Copeland spent the weekdays with the Bradleys near the coast and the weekends at home with her mother,a two-hour bus ride away. Copeland would spend most of her next three years with the Bradleys.
By the age of fourteen, Copeland was the winner of a national ballet contest and won her first solo role. The Bradleys introduced Copeland to books and videos about ballet. When she saw Paloma Herrera, a principal ballerina with ABT, perform at the Dorothy Chandler Pavilion, Copeland began to idolize her as much as she did Mariah Carey.
The media first noticed her when she drew 2,000 patrons per show as she performed as Clara in the The Nutcracker at the San Pedro High School after only eight months of study.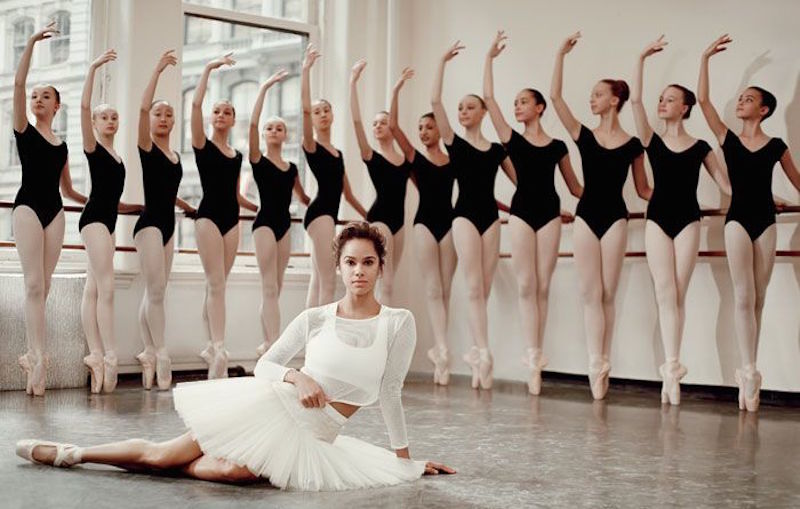 At 15, Copeland won the Los Angeles Music Center Spotlight Award as the best dancer in Southern California. After two summer workshops with ABT, she became a member of ABT's Studio Company in 2000 and its corps de ballet in 2001, and became an ABT soloist in 2007. As a soloist from 2007 to mid-2015, she was described as having matured into a more contemporary and sophisticated dancer.
Knowing that it's never been done before, it makes me fight even harder.