Unless you were in the industry or in the fashion know, it's unlikely Grace Coddington would have been a name you recognized pre 2009. But this accidental celebrity has always been in the forefront of fashion. You just never noticed.
As a young girl stuck in Anglesey, Wales, the arrival of her copy of Vogue was the highlight of the month. It allowed her to dream beyond her small, convent-educated life; a life that she would eventually end up living.
At 17, Grace was entered into a Vogue modeling competition and she subsequently won the Young Model section. From this, her lengthy relationship with Vogue began, though her modeling career subsided after a car accident that left her with a severed eyelid and head injuries.
Two years following her accident, Coddington was named junior editor at British Vogue. She was a photo editor for 19 years at the magazine before she packed up her life in London and moved to New York to work for Calvin Klein. Grace joined American Vogue in 1988 and stayed the publications creative director until her departure in January of this year.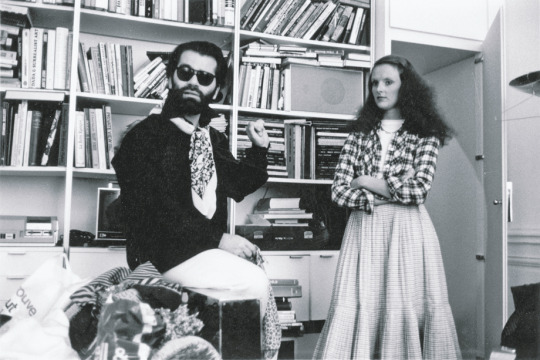 (Grace Coddington with Karl Lagerfeld, Paris 1974)
In 2009, The September Issue, a fly-on-the-wall documentary filmed on the infamous 12th floor of 4 Times Square, which followed the making of the September 2007 issue of American Vogue, emerged. Everyone fully expected Anna Wintour to receive all the attention, but that turned out not to be the case. It was the fiery redhead who stole the hearts of audience's world over. What the documentary showed was Grace as the real brains and soul of the operation, and Wintour merely posed as a brand ambassador for the magazine, a mascot in dark glasses keeping up appearances. It showed that Grace really cares not just about the clothes but the bigger picture. She will fight tooth and nail to save an image from getting cut or retouched, weaves a story into every spread and takes risks to ensure the best possible body of work. The fantasy world the onetime model turned super stylist crafts, is not only for the reader, but for herself, too. She makes you believe in it, just as she did when she was that young girl in Wales.
Since stepping down in January from her full-time role as the creative director of Vogue, her departure has forced people to address the glaringly obvious. Vogue hasn't seen real change for decades, perhaps because many of the top dogs have been sat in the same seat since the 80s and Condé Nast has been in a somewhat tempestuous state for a while. With the likes of Donna Karan leaving her label after years of graft and Karl Lagerfeld rumored to be retiring, is this the start of a slow generational shift in fashion?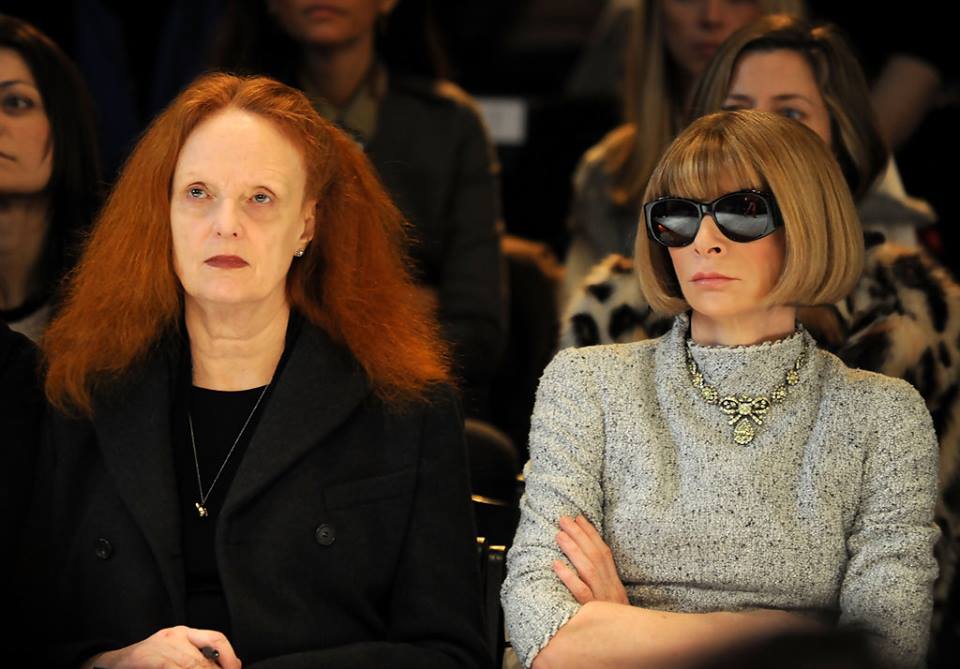 Grace is now footloose and fancy free out in the world raging on with what she wants to do. A perfume, more books, a potential movie based on her memoir and a pairing with Tiffany means there's no signs of her stopping. She didn't slip away into the night; she stepped out into an even brighter spotlight than she has been under since 2009. And like she said, "You have to go charging ahead. You can't stay behind."
Here are some Grace-isms:
"Always keep your eyes open. Keep watching. Because whatever you see can inspire you."

"Because people are driven to do so much, they are always looking at what other people are doing rather than sticking to their own vision."

"You have to go charging ahead, you can't stay behind."

"Three rules of success in fashion: Perseverance, dream a bit, and be passionate about it."

"I prefer imperfections – they're more interesting. Perfect is boring."

"I loved all the boys with soft sad eyes, and lost souls."

"Rock your own style, even if a more famous model steals it later."

"For me, one of the most important aspects of my work is to give people something to dream about, just as I used to dream all those years ago as a child looking at beautiful photographs. I still weave dreams, finding inspiration wherever I can and looking for romance in the real, not the digital, world."

"I think I got left behind somewhere, because, you know, I'm still a romantic."

"I like fairy tales, and I like dreaming. I try to weave the reality into the dream."

"You have to be tougher. You have to learn the way to beat your path through, to make yourself felt, and make yourself necessary."

"You have to have something to put your work in otherwise it's not valid."

"I don't mind to look older. I don't have this urge that so many people have that they've always got to look young all their lives. I think you should be the age you are and enjoy it… But if you want to have it, go ahead and have it, but take a good look before you do because, just maybe, you look absolutely beautiful the way you are."

"I can, too, be a bitch sometimes."