Q: Do you admire Elegance?
A: Yes, because it makes you feel better. It's a form. I'm very attached to certain forms, like compulsive rituals. I like to cook; I like to sew. They're peaceful things, and they're an expression of caring.
The interview question above is answered by Joan Didion. I passed it while scrolling through Tumblr, or maybe it was The Paris Review, I can't remember anymore. Maybe that's why it struck me. Because I'm losing my memory, my structure, my thoughts. I'm losing track of time and with it, my own sense of form.
It's weird because for the first time in my life, I should be in my ultimate form. For the first time, I have nothing but time. Long expanses to create and work and do all the things I always wanted to do – read, exercise, clean, cook. Only I find myself doing nothing. Overwhelmed by all the empty space in front of me, I jump from task to task, unable to figure out which is more important, which to do first, and end up doing neither well, or worse, nothing at all.
I'm overwhelmed by… what? By all the possibilities. By all the freedom. By all the empty hours that I feel I should fill. And this fear, this chaos, is manifesting in my behavior. I can see it. I've been losing things – keys, wallets, thoughts. I haven't been sleeping well. I've been slacking on the things I find important – time for writing, creating, reading. And I keep asking myself- where did all the time go?
Then I realized where it went. Nowhere. No schedule. No routine. No form. And without one, there's no set time for things. No real order to things. No care taken for each hour, each part of the day. We watch TV when we want. We eat when we want. We drink when we want. And that makes nothing sacred, nothing important. And it distracts us from the work we know we should be doing.
I've always considered myself a contradiction. I crave individuality but I'm drawn to order. Which is why this schedule of Ursula Le Guine's writing routine shifted something in me. I printed it out and then wrote up one of my own. And it's only been a few days but having that structure around my day feels like an invisible hand holding me through it.
I've now designated thirty minutes just to 'get ready' for work every morning (by work I mean my parent's basement office I've created for myself). In that thirty minutes, I have time to eat a good breakfast, stretch, think about what I need and want from the day. And before those thirty minutes I designate an hour of 'decompression.' Time to just think or Tumblr or scroll through Instagram. But no matter what, I now always have to be out of bed in time for my thirty minute morning routine.
Below are some templates, some inspiration from writers, women who have harnessed the empty days and years to create their best work. Many of us are not 'blessed' with that seemingly blank slate' of day a writer has before her, however, her time spent writing is as much a job as yours. What she does, however, is learn to separate work from play. Learn to create space and time to foster creativity, relaxation, inspiration and socialization so these things do not interfere with her work – distract her from it or make her feel guilty about it.
Whether you're a creative, an entrepreneur or still not sure what you want to do, you need to know what your routine is. What are moments that you need to carve time out for? What are things that deserve hours in your day? What are things that you've been avoiding or misusing your time on?
Georgia O'Keeffe's Routine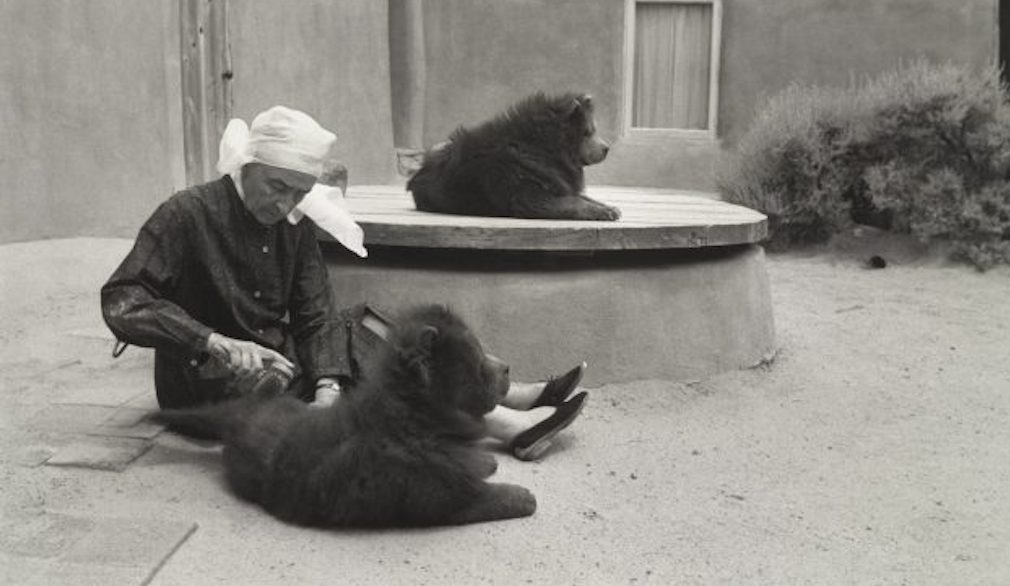 "You get whatever accomplishment you are willing to declare."
In the 1920s, Georgia O'Keeffe left New York. Feeling inadequate against her male contemporaries, believing she could never paint portraits as good as the masters before her, she temporarily gave up her dream. At the request of her family and friends, however, she moved to Texas to study under a female teacher she once admired. Once there, she became enthralled in the landscape, the colors, the scenery.
Instead of using oils, like she previously had been taught in, she decided to use watercolor. "I decided to start anew—to strip away what I had been taught—to accept as true my own thinking." And that's when the Georgia O'Keeffe as we know her today took off. "I said to myself, I have things in my head that are not like what anyone has taught me – shapes and ideas so near to me – so natural to my way of being and thinking that it hasn't occurred to me to put them down."
O'Keeffe attributes her success to her routine. "Great artists don't just happen, any more than writers, or singers, or other creators," she continued. "They have to be trained, and in the hard school of experience." She relished long work days, in which she rose early and eschewed other activities (like writing letters) in favor of alone time in the studio. "I didn't write you yesterday—I worked all day and again today all day—and I can't tell you how I enjoyed it," she wrote to Stieglitz in 1929. Throughout her life, she kept her studios clean and neat, preferring to spend time thinking, looking, creating. "It was in the 1920s, when nobody had time to reflect, that I saw a still-life painting with a flower that was perfectly exquisite, but so small you really could not appreciate it." In 2014 her painting, Jimson Weed, sold for $44,405,000, more than three times the previous world auction record for any female artist.
"I've been afraid every single day of my life, but I've gone ahead and done it anyway."
Dawn: Wake up (The dogs start talking to me and I like to make a fire and maybe some tea and then sit in bed and watch the sun come up. The morning is the best time, there are no people around.)
Early Morning: Half-hour walk (keeping an eye out for rattlesnakes on her property, which she would kill with her walking stick (she kept their rattles in a box to show to visitors.)
7 AM – Breakfast (hot chili with garlic oil, soft-boiled or scrambled eggs, bread with a savory jam, sliced fresh fruit, and coffee or tea. )
8 AM: Work in studio
Noon: Lunch
Afternoon: Work in studio or work in the garden, do housework, answer letters, and receive visitors.
4:30 PM: light supper
Dusk: Evening drive through beloved countryside.
Susan Sontag's Routine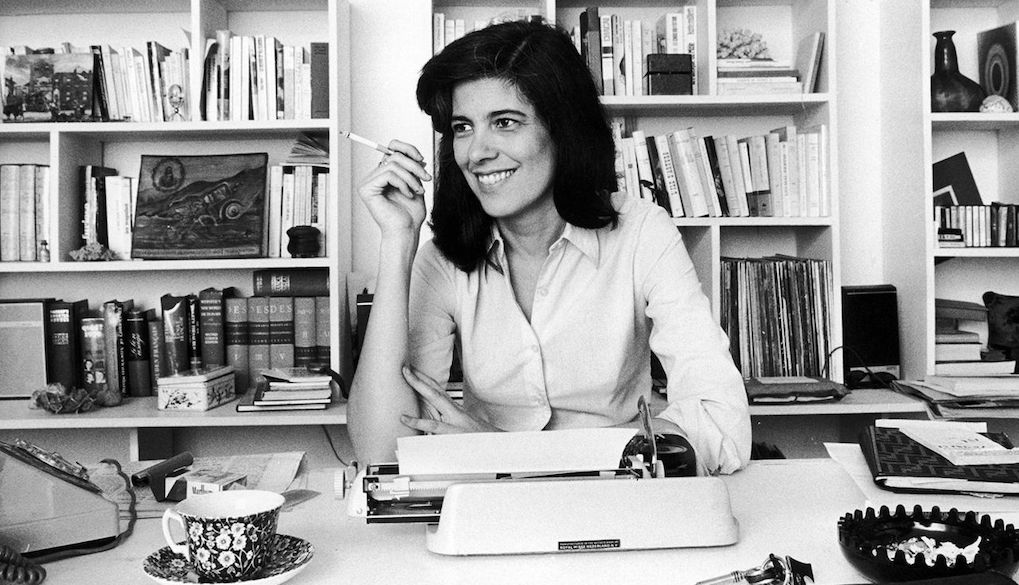 "Do stuff. Be clenched, curious. Not waiting for inspiration's shove or society's kiss on your forehead. Pay attention. It's all about paying attention. Attention is vitality. It connects you with others. It makes you eager. Stay eager."
Described as one of the most influential critics of her generation, Susan Sontag observed and changed the world without having to leave her New York apartment. "Writers' lives are really very boring," she said. "I get up in the morning, I make coffee, and I go to work. And I work until I drop… A day in the life of a writer — this writer — is getting up and doing it all day long, and all evening long, and sometimes till 3 or 4 in the morning."
"The most productive writers I know have been the most rigidly scheduled and I'm incapable of having a schedule." Though Sontag didn't believe she had a routine or regimented writing schedule, she wrote more than anyone. She believed in filling her days with passion – writing and reading – until she couldn't anymore. And that, I believe, is a routine in itself.
"I'm only interested in people engaged in a project of self-transformation."
8:00 AM: Wake up
Lunchtime: Lunch only with Roger (Straus). Can break 'no going out for lunch' rule once every two weeks.
Afternoon/night: Take and respond to phone calls (she told people not to call in the morning, or she didn't answer the phone).
Evening: Reading, to escape from writing (but only in the evening).
Fridays: Letter answering day.
Marie Kondo's Routine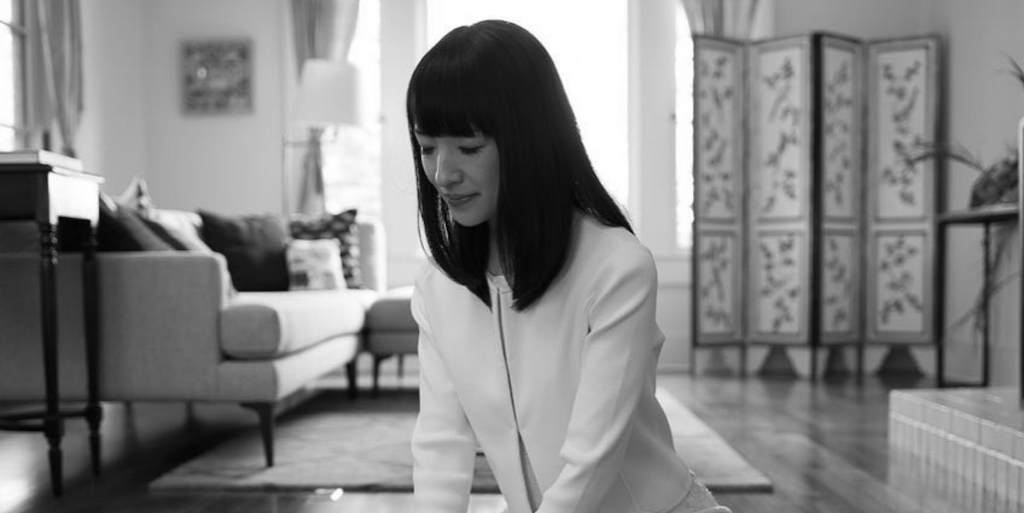 "The question of what you want to own is actually the question of how you want to live your life."
Marie Kondo started as an organizing consultant in Japan, however her client list quickly grew and soon she found herself writing a book with all the advice she gave her clients to help millions of others organize not just their homes, but their lives. Her book, he Life-Changing Magic of Tidying Up sold over a million copies in over 30 countries. She's gone on to write three books, star in her own Netflix special and launch an online store. In 2015, Kondo was named one of Time's Most Influential People.
"The space in which we live should be for the person we are becoming now, not for the person we were in the past."
6 AM – I wake. I do not use an alarm clock. Then I open the window and welcome fresh air into my house, and I burn incense.
Breakfast – I make it a priority to eat Japanese food that I prepare myself. For breakfast, I cook rice in my donabe, accompanied by miso soup mixed with lots of seasonal vegetables. I also like to eat as much fermented food as possible. For example, I like natto (fermented soybeans) and homemade amazake (a sweet fermented rice drink). Overall, I try to eat the foods that suit my physical condition and avoid processed sugar. If I crave something sweet, I'll look to natural, wholesome foods to satisfy those cravings, like fruit.
Morning – starts with meetings and interviews, which I like to tackle in the morning.
Afternoon – I transition to writing. However, if there's a photo shoot, that often takes a full day. I also like to practice yoga and stretch during the day—my exercise routine doesn't involve anything too strenuous.
6 PM– focused on spending quality time with my children. After wrapping up my work around 6 p.m., I eat dinner at home with my family or sometimes invite friends over. Before putting my children to bed, I read them a book.
Evening – Once the children are asleep, I change the water in the flower vases and put the things in my house back in their places. Because every item already has a designated home, I can usually complete this task within 10 minutes. As I put my things back into their places, I thank them for their hard work that day.
Before Bed – I diffuse oils to ease my body into sleep. Lavender and Japanese wood are my favorites.
Maya Angelou's Routine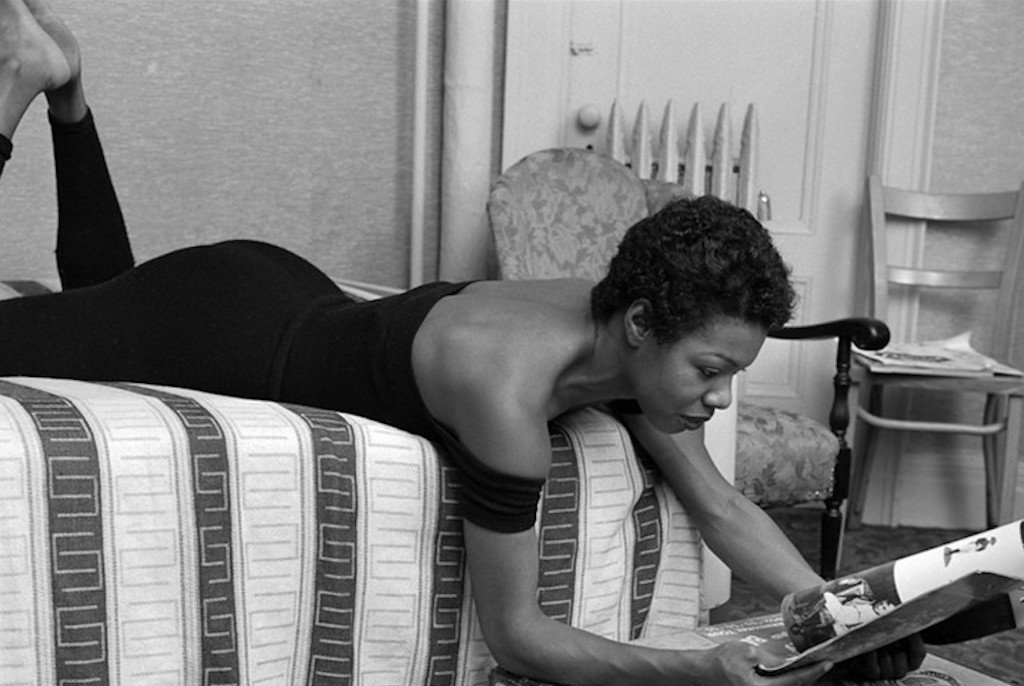 "I'm absolutely compulsive, I admit it. I don't see that's a negative."
I wonder how Maya Angelou would adapt her writing routine to today's restrictions. For Angelou was never able to write at home. "I try to keep home very pretty," she said, "and I can't work in a pretty surrounding. It throws me." As a result, she has always worked in hotel or motel rooms, where she'd ask the staff not to bother her or worry about making the bed every morning. She would rent out the rooms for months at a time and many of the hotels felt proud to call her their guest.
It was in this routine she was able to write seven autobiographies, three books of essays, several books of poetry, and is credited with a list of plays, movies, and television shows spanning over 50 years. Her most famous work, I Know Why the Caged Bird Sings, sold millions of copies and holds the record for the longest-running nonfiction New York Times best-seller (2 years).
Find a beautiful piece of art. If you fall in love with Van Gogh or Matisse or John Oliver Killens, or if you fall love with the music of Coltrane, the music of Aretha Franklin, or the music of Chopin – find some beautiful art and admire it, and realize that that was created by human beings just like you, no more human, no less.
5:30 am: Wake Up
6:00 am: Coffee
6:30 am: Leave for work – I keep a hotel room in which I do my work—a tiny, mean room with just a bed, and sometimes, if I can find it, a face basin. I keep a dictionary, a Bible, a deck of cards and a bottle of sherry in the room. I try to get there around 7, and I work until 2 in the afternoon.
7:00 am: Start work – If the work is going badly, I stay until 12:30. If it's going well, I'll stay as long as it's going well. It's lonely, and it's marvelous.
2:00 pm: Reread writing from that day – When I come home at 2, I read over what I've written that day, and then try to put it out of my mind.
3:00 pm: Rest, drink, prepare and eat dinner – I shower, prepare dinner, so that when my husband comes home, I'm not totally absorbed in my work.
8:00 pm: Read day's work to husband
9:00 pm: Get ready for bed
10:00 pm: Sleep
Ursula Le Guin's Routine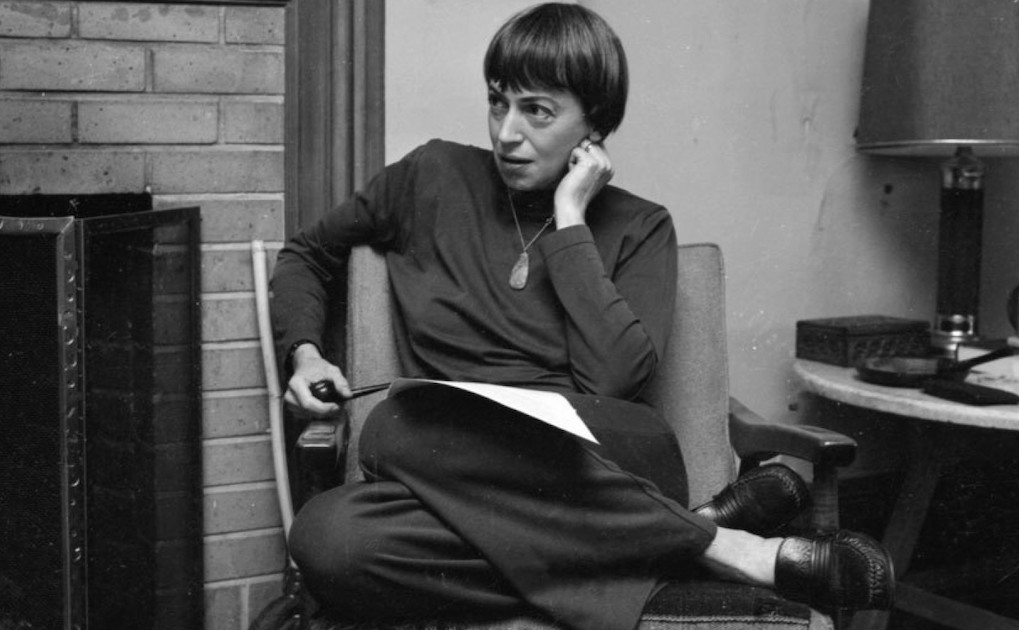 "The only thing that makes life possible is permanent, intolerable uncertainty; not knowing what comes next." Except for writing, of course. Because Le Guin had to know what came next in order to publish over twenty novels and a hundred short stories over the course of her 60 year career…and all between 7:15 a.m. and 1:00 p.m. each day.
Known primarily for her work in science fiction, in 2003 she became the second woman honored as a Grand Master of the Science Fiction and Fantasy Writers of America. The U.S. Library of Congress named her a Living Legend in 2000, and in 2014, she won the National Book Foundation Medal for Distinguished Contribution to American Letters.
"If I was "free," as so many male writers have been free, I would be impoverished. Why should all my time be my own, just because I write books? There are human responsibilities, and those include responsibilities to daily life, to common human work. I mean, cleaning up, cooking, all the work that must be done over and over all one's life, and also the school concert and the impossible geometry homework and so on. Responsibility is privilege. If you delegate that work to others, you've copped out of the very source of your writing, which after all is life, isn't it, just living, people living and working and trying to get along."
5:30 am: Wake up and lie there and think
6:15 am: Get up and eat breakfast (lots)
7:15 am: Get to work writing, writing, writing.
Noon: Lunch
1:00 – 3:00 pm: Reading, music
3:00 – 5:00 pm: Correspondence, maybe house cleaning
5:00 – 8:00 pm: Make dinner and eat it
After 8:00 pm: I tend to be very stupid and we won't talk about this
Diana Vreeland's Routine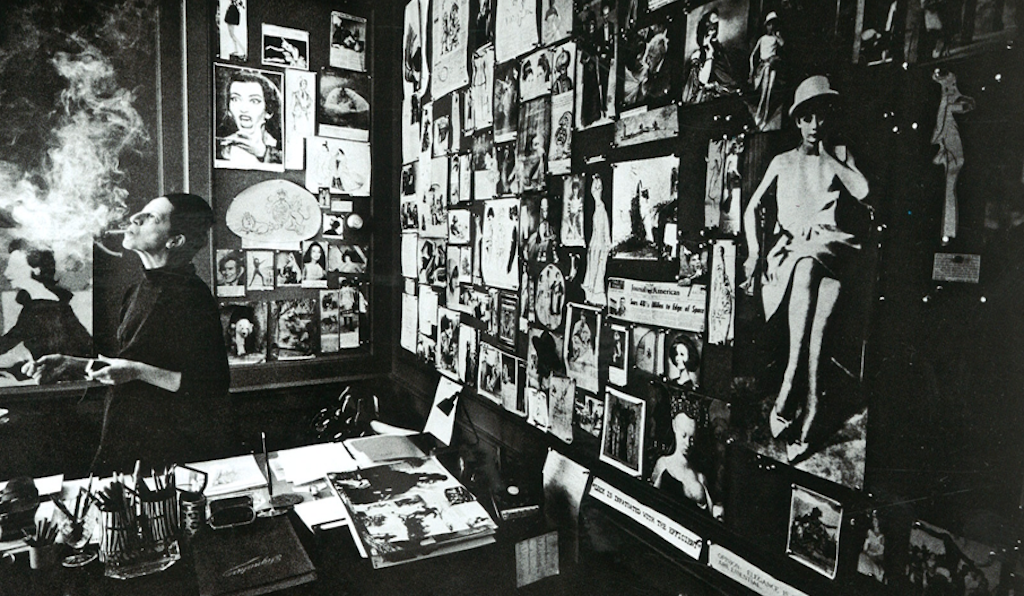 "I sincerely believe that energy grows from itself and the more energy you expand the more you create within yourself. I also believe that energy is habit — which can be created quite easily. In other words, use your energy and more energy flows and then it is very hard to stop it — as if one would ever want to!"
The former editor-in-chief of Vogue from 1963 until 1971, founder of the infamous Met Costume Ball, and style icon for women to this day, Diana Vreeland changed the idea of fashion, celebrating the "flaws" and "faults" of women.
Before Vogue, she got her first job in the industry at Harper's Bazaar after Carmel Snow, the editor of the magazine, was impressed with Vreeland's style and asked her to work for them. Starting as a columnist, she was eventually promoted to fashion editor until the opportunity came to work for a magazine in decline known as Vogue. More famous than her accomplishments at Vogue and The Met Gala, however, were her idiosyncrasies. She was known to iron her tissues and dollar bills before putting them in her purse every morning. She had perfume sprayed through the air conditioning units at Vogue and The Met. She was a woman who believed in creating beauty around her and that started with her own beautiful rituals. (The following routine is a compilation from stories by her grandson, Alexander Vreeland and granddaughter-in-law, Lisa Immordino Vreeland )
"Don't look left nor right and never compete. Never. Watching the other guy is what kills all forms of energy."
Morning – She'd wake up early, then go to her bathroom and be on the phone to her office for three to four hours. Conducting business usually from her tub, she'd do all her dictations, her memos and correspondences from there.
Noon – Around noon she's realized that she had to go to the office — it was this very quick process where she would sit at her makeup table and put on her makeup. She would spray on her perfume and, often, she would dab a little sandalwood oil behind her ears as the last thing. Then she'd put on her clothes — she would have already decided what she was going to wear — and walk out. (She always had her dollar bills and her tissues ironed before putting them in her handbag.)
Lunch – She's had the same lunch every day. Peanut butter on whole wheat bread with scotch. If one of her grandchildren came to visit, she'd clear out the room and her assistant, who had already called and asked what her son or grandson wanted for lunch, would set up a little card table in the middle of the room. She would close all the doors and according to Alexander Vreeland, "we'd have this really intense conversation for 25 minutes, just the two of us. She'd have her sandwich — peanut butter and marmalade on whole wheat."
Night – "Still, my dream in life is to come home and think of absolutely nothing. After all, you can't think all the time."