Print out this guide to use when reading articles about your house, planets or anytime there's a new moon, etc.
Pair this with Crystals & Horoscopes –Which crystals bring the most balance to your sign.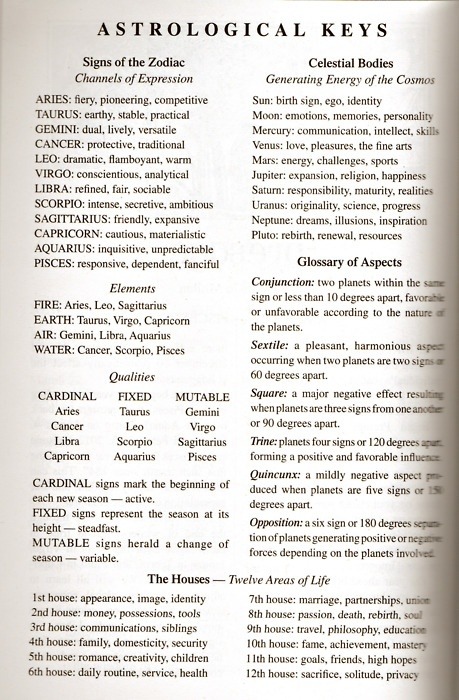 PS. Feature image is a Triple Goddess symbol of waxing, full and waning moon, representing the aspects of Maiden, Mother, and Crone.
The Maiden represents enchantment, inception, expansion, the promise of new beginnings, birth, youth and youthful enthusiasm, represented by the waxing moon.
The Mother represents ripeness, fertility, sexuality, fulfillment, stability, power and life represented by the full moon.
The Crone represents wisdom, repose, death, and endings represented by the waning moon.