Joan Didion is an institution. Not just an American one, but a feminine one.
During her senior year at the University of California, Berkeley she won first place in an essay contest sponsored by Vogue, and was awarded a job as a research assistant at the magazine. For two years at Vogue, Didion worked her way up from promotional copywriter to associate feature editor. While there, she wrote her first novel, Run River, which was published in 1963 – she was 28.
Her most iconic essay is GoodBye To All That.
A sharply written narrative about her 10 years in New York and her decision to leave the "greatest city in the world" is filled with the most acutely written prose and beautiful described moments every 20-something feels (whether they're living in New York or not).
It would be a long while because, quite simply, I was in love with New York. I do not mean "love" in any colloquial way, I mean that I was in love with the city, the way you love the first person who ever touches you and you never love anyone quite that way again. I remember walking across Sixty-second Street one twilight that first spring, or the second spring, they were all alike for a while. I was late to meet someone but I stopped at Lexington Avenue and bought a peach and stood on the corner eating it and knew that I had come out out of the West and reached the mirage. I could taste the peach and feel the soft air blowing from a subway grating on my legs and I could smell lilac and garbage and expensive perfume and I knew that it would cost something sooner or later—because I did not belong there, did not come from there—but when you are twenty-two or twenty-three, you figure that later you will have a high emotional balance, and be able to pay whatever it costs. I still believed in possibilities then, still had the sense, so peculiar to New York, that something extraordinary would happen any minute, any day, any month.
She returned to California with her new husband, writer John Gregory Dunne, and in 1968, published Slouching Towards Bethlehem, her first work of nonfiction, a collection of magazine pieces about her experiences in California. She and her husband started writing together and wrote many popular screenplays, including "Panic in Needle Park" staring Al Pacino.
Didion began writing The Year of Magical Thinking, a narrative of her response to the death of her husband and severe illness of their daughter, Quintana, on October 4, 2004, and finished the manuscript 88 days later on New Year's Eve. She went on a book tour following the release of this memoir, doing many readings and interviews to promote it. She has said that she found the process very therapeutic during her period of mourning.
Her daughter, Quintana, would later die and Didion would be left without any children or a husband.
It's not these hardships that make Didion such an icon, but her response to them. Anyone who has lost a loved one, should only read The Year of Magical Thinking. Anyone who has moved to a new city, been twenty-one or twenty-two and twenty-three should read Goodbye To All That. Because these are essays written from the soul and are the only ones that can truly heal it.
On that note, please take today and explore the depths of Didion's mind. Her heart and soul radiates from her words and if anyone's going to protect you through the hardships of life, it's Joan.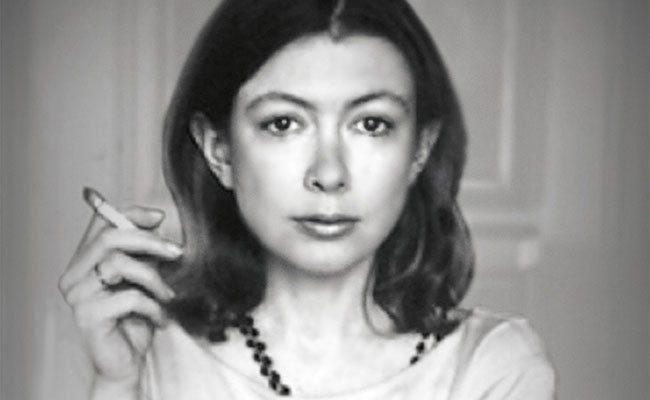 "I think we are well advised to keep on nodding terms with the people we used to be, whether we find them attractive company or not. Otherwise they turn up unannounced and surprise us, come hammering on the mind's door at 4 a.m. of a bad night and demand to know who deserted them, who betrayed them, who is going to make amends."

"Character — the willingness to accept responsibility for one's own life — is the source from which self-respect springs."

"A single person is missing for you, and the whole world is empty."

"You have to pick the places you don't walk away from."

"That was the year, my twenty-eighth, when I was discovering that not all of the promises would be kept, that some things are in fact irrevocable and that it had counted after all, every evasion and every procrastination, every mistake, every word, all of it."

"To free us from the expectations of others, to give us back to ourselves–there lies the great, singular power of self-respect."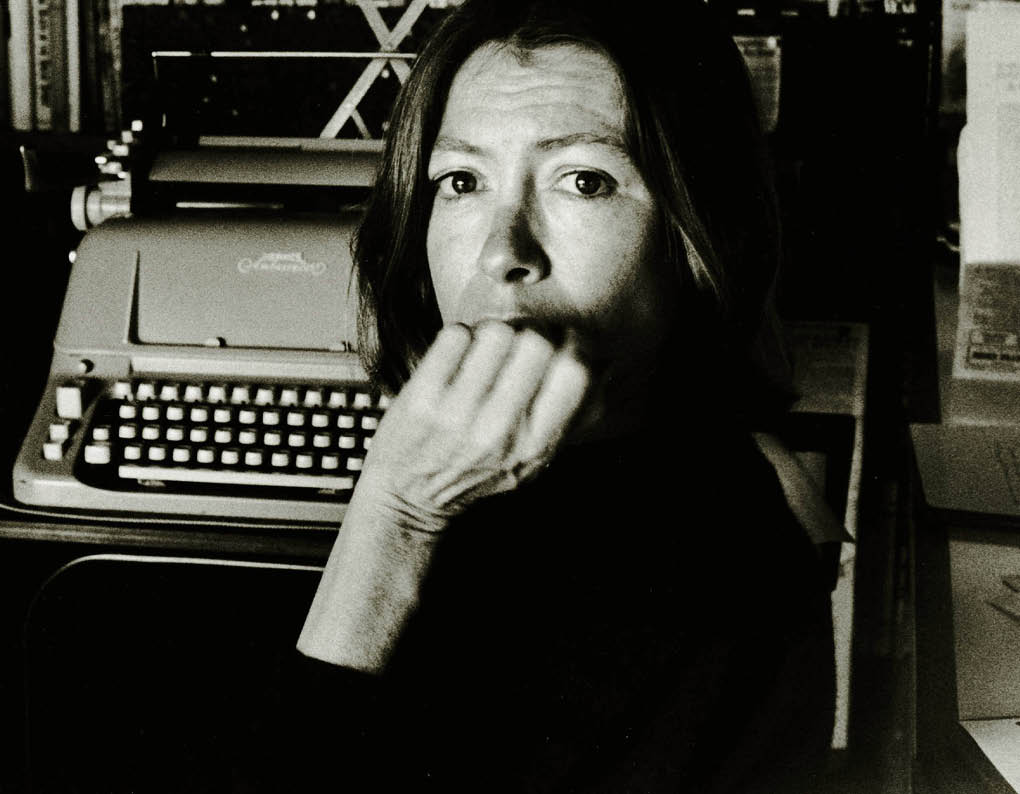 "Innocence ends when one is stripped of the delusion that one likes oneself."

"I closed the box and put it in a closet.
There is no real way to deal with everything we lose."

"Read, learn, work it up, go to the literature.

"I never told my father that I needed money because then he would have sent it, and I would never know if I could do it by myself. At that time making a living seemed a game to me, with arbitrary but quite inflexible rules. And except on a certain kind of winter evening—six-thirty in the Seventies, say, already dark and bitter with a wind off the river, when I would be walking very fast toward a bus and would look in the bright windows of brownstones and see cooks working in clean kitchens and and imagine women lighting candles on the floor above and beautiful children being bathed on the floor above that—except on nights like those, I never felt poor; I had the feeling that if I needed money I could always get it. I could write a syndicated column for teenagers under the name "Debbi Lynn" or I could smuggle gold into India or I could become a $100 call girl, and none of would matter."

"Information is control."

"Do not whine… Do not complain. Work harder. Spend more time alone."

"One of the mixed blessings of being twenty and twenty-one and even twenty-three is the conviction that nothing like this, all evidence to the contrary notwithstanding, has ever happened before."

"Self-respect is a question of recognizing that anything worth having,has a price."

"I did not always think he was right nor did he always think I was right but we were each the person the other trusted."

"Above all, she is the girl who 'feels' things, who has hung on to the freshness and pain of adolescence, the girl ever wounded, ever young."

"I remember one day when someone who did have the West Village number came to pick me up for lunch there, and we both had hangovers, and I cut my finger opening him a beer and burst into tears, and we walked to a Spanish restaurant and drank bloody Marys and gazpacho until we felt better. I was not then guilt-ridden about spending afternoons that way, because I still had all the afternoons in the world."

"Why do you always have to be right. Why do you always have to have the last word. For once in your life just let it go."

"There's a point when you go with what you've got. Or you don't go."