There's no one way to be an artist. There's no one type of artist. And there's definitely no one who is going to come and declare you an artist.
For many, following an artistic pursuit means abandoning many of the pursuits deemed necessary by society. It means following your own path, a path filled with solitude, doubt and contempt.
For many, the road looks so daunting, few dare to step on it at all. They hit a fork in the road, see the dark and twisted path and choose to follow the one comfortably tracked before them — the one with the clear path, the clear ending and the smooth trajectory.
Those who dare to follow the one without a clear ending endeavor on a journey that isn't so easy, comfortable or safe. But they choose it knowing they'd rather take their chances at an unknown ending than an ending they know they don't want.
For those of you who are on the path to the unknown, keep going. Keep pushing and keep reminding yourself that this path isn't supposed to be easy. It's supposed to be full of struggle and doubt. It's the hard path for a reason.
And if you're stuck at that fork, take the harder road. Take it now. Take it without thinking too much about it. Take it and read these quotes to remind you why you're on it:
I know that life is busy and hard, and that there's a crushing pressure to just settle down and get a real job and khaki pants and a haircut. But don't. Please don't. Please keep believing that life can be better, brighter, broader, because of the art that you make. Please keep demonstrating the courage that it takes to swim upstream in a world that prefers putting away for retirement to putting pen to paper, that chooses practicality over poetry, that values you more for going to the gym than going to the deepest places in your soul. Please keep making art for people like me, people who need the magic and imagination and honesty of great art to make the day-to-day world a little more bearable.
– Cold Tangerines by Shauna Niequist
There's no diploma in the world that declares you as an artist—it's not like becoming a doctor. You can declare yourself an artist and then figure out how to be an artist.
– Kara Walker
Change your life today. Don't gamble on the future, act now, without delay.
– Simone de Beauvoir
Most things good for writing are bad for life.
– Lorrie Moore, The Art of Fiction No. 167
Abandon anything about your life and habits that might be holding you back. Learn to create your own opportunities. Know that there is no finish line; fortune favors action. Race balls-out toward the extraordinary life that you've always dreamed of, or still haven't had time to dream up. And prepare to have a hell of a lot of fun along the way.
– Sophia Amoruso, #GIRLBOSS
Don't wait to be sure. Move, move, move.
– Miranda July, No One Belongs Here More Than You: Stories
What I am actually saying is that we need to be willing to let our intuition guide us, and then be willing to follow that guidance directly and fearlessly.
– Shakti Gawain via "The Artist's Way"
Growth and comfort do not coexist.
– Ginny Rometty
But we keep on going, fostering all kinds of crazy hopes. To redeem the lost, some sliver of personal revelation. It's an addiction, like playing the slots, or a game of golf.
– Patti Smith, M Train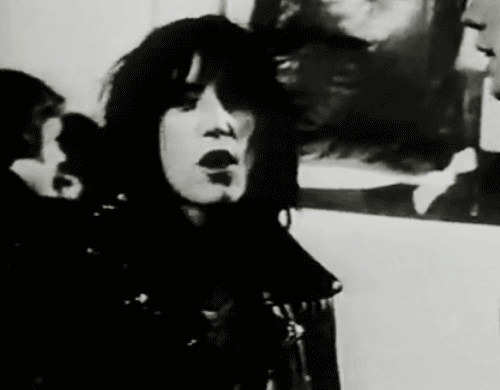 Great people do things before they're ready. They do things before they know they can do them. Doing what you're afraid of, getting out of your comfort zone, taking risks like that – that's what life is.
– Amy Poehler
You must make time for that which makes your heart sing.
– Bianca Sparacino
Take your broken heart and make it into art.
– Carrie Fisher (to her friend Meryl Streep)
He who hesitates is a damned fool.
– Mae West
The artist must possess the courageous soul that dares and defies.
– Kate Chopin, The Awakening and Selected Stories
If something inside of you is real, we will probably find it interesting, and it will probably be universal. So you must risk placing real emotion at the center of your work. Write straight into the emotional center of things. Write toward vulnerability. Risk being unliked. Tell the truth as you understand it. If you're a writer you have a moral obligation to do this. And it is a revolutionary act—truth is always subversive.
– Anne Lamott, Bird by Bird: Some Instructions on Writing and Life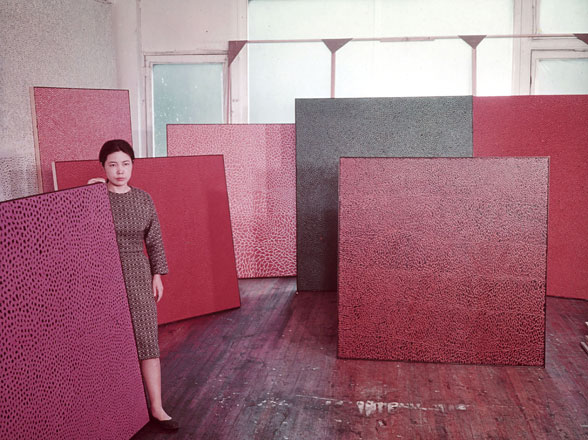 I have a flood of ideas in my mind. I just follow my vision.
-Yayoi Kusama
I always did something I was a little not ready to do. I think that's how you grow. When there's that moment of 'Wow, I'm not really sure I can do this,' and you push through those moments, that's when you have a breakthrough.
– Marissa Mayer
Creative minds have always been known to survive any kind of bad training.
– Anna Freud
After I month I felt better. There was no suffering. It worked. The project had replaced the man.
– Sophie Calle
You shouldn't have to justify your work.
– Judy Chicago