Someone once asked me where I found all the time to watch all the TV I do. I turned to them, serious as I'd ever been, and said, 'you find the time for the things you love.'
I'm not ashamed to say I love television. TV shows, books, movies, they're all the same to me. I want different ones at different times, but each one is a unique form of the same drug. Storytelling. Displays of emotion and character and human desire.
The way stories are expressed is what makes entertainment vary from medium to medium. Like bottles of tonic, they cure different ailments. There's one for when you just need something quick, a light show that reminds you that people are funny and kind, the kind that will tranquilize all bad thoughts. And one for when you need something more potent, something stronger that can reach down into the soul. When only a novel will do.
Then there are days when the only thing that will help is a movie about France. Like Tylenol, the mixture of Parisian light, croissants and cobblestones dulls the pain within minutes. Or maybe it is just the placebo effect. Either way, it works. So this is my list of prescribed medication.
I'm not putting Big Little Lies, The Crown, Fleabag, Game of Thrones and any other popular shows that came out in the last year. Because if you haven't watched them yet, you at least know about them, enough to know whether you're ever going to watch them or not. You also don't need a Showtime, HBO or Starz subscription to watch any of these. This list is for all the shows you've missed or aren't sure about or never thought to try. This is the list of all the shows I would watch again and again, each one of them a special medicine for a specific need.
When I Need To Turn My Brain Off
1.Grace & Frankie (Netflix)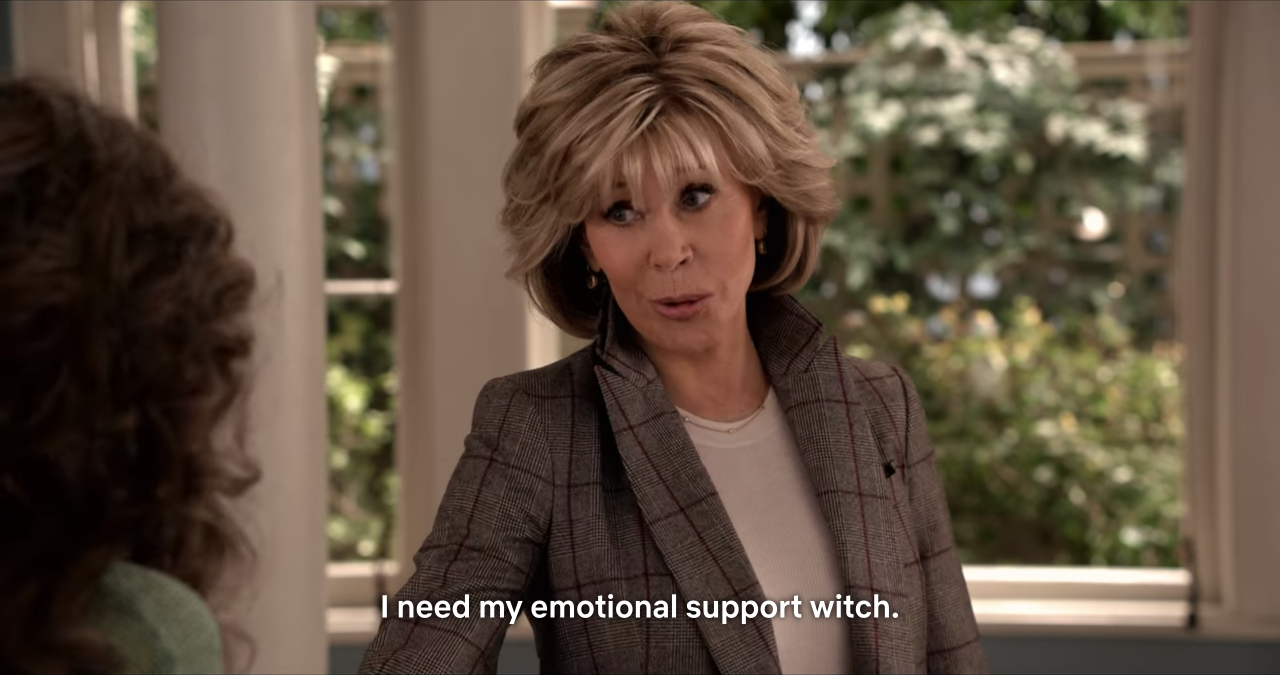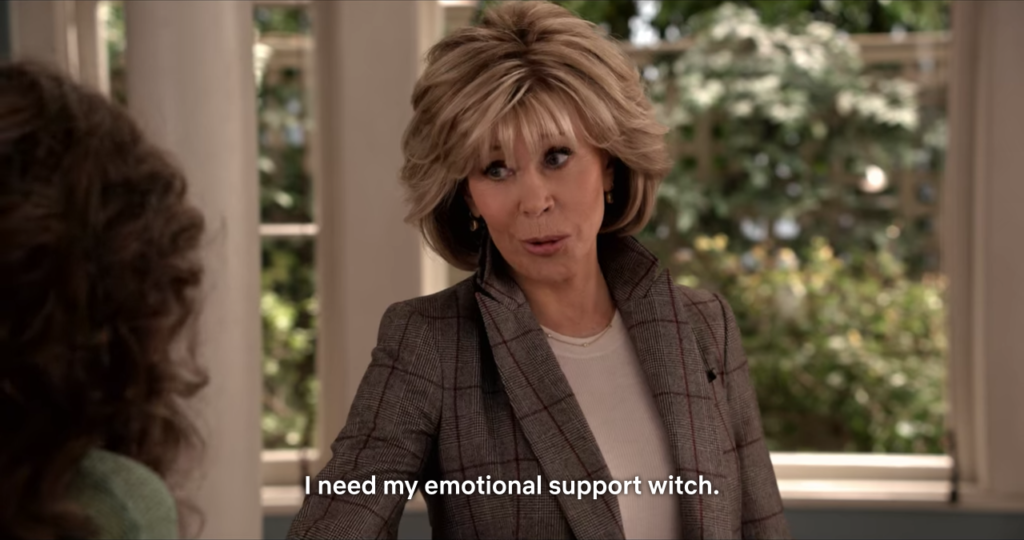 There is nothing, and I mean nothing, more soothing than watching Lilly Tomlin poke fun at Jane Fonda's pill and booze addiction. I want to live at their beach house and forget about men for the rest of my life.
2.The Great British Bake Off (Netflix)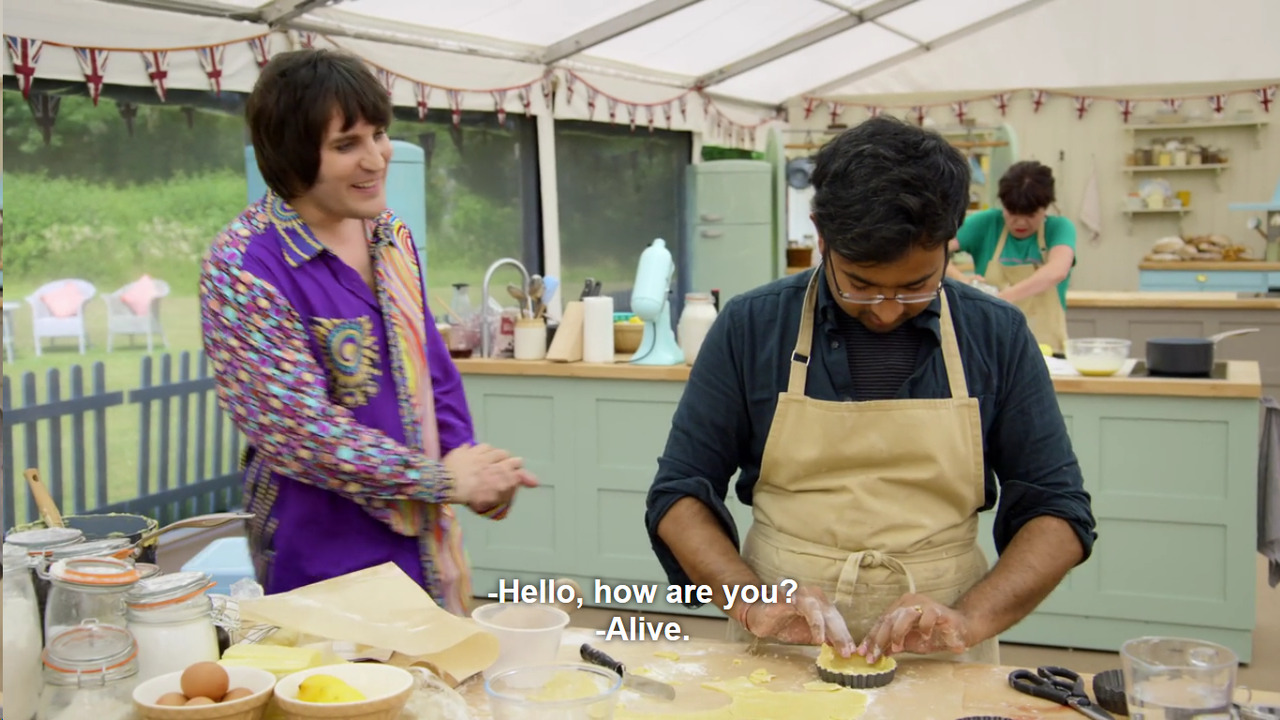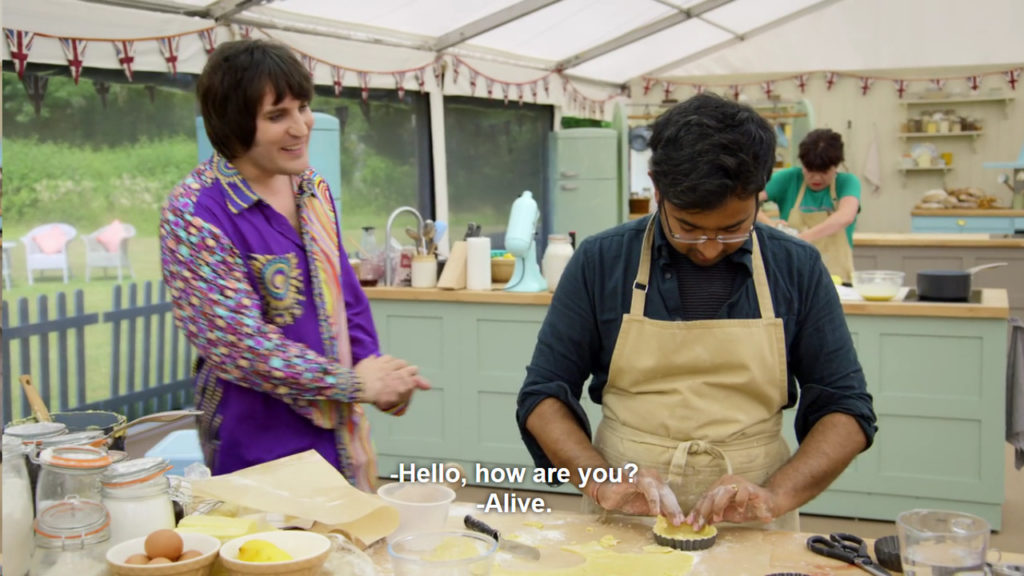 Do not underestimate this show like I did the first twenty-eight years of my life. Do not pass it thinking it's just ANOTHER cooking show, or worse, another baking show. It's a show about the resilience of the human spirit, passion and obsession and no matter how many fat fingers Paul Hollywood shoves into those bread loaves, nothing bad can ever happen in that tent.
3. Workin' Moms (Netflix)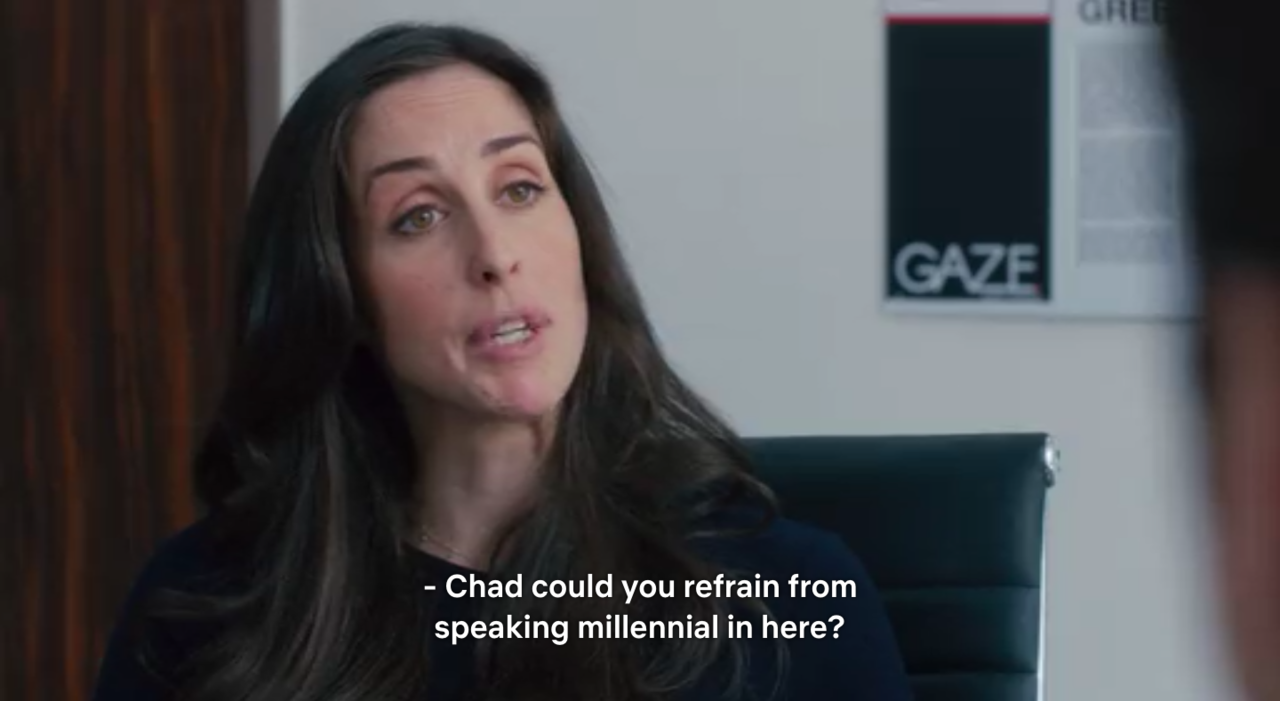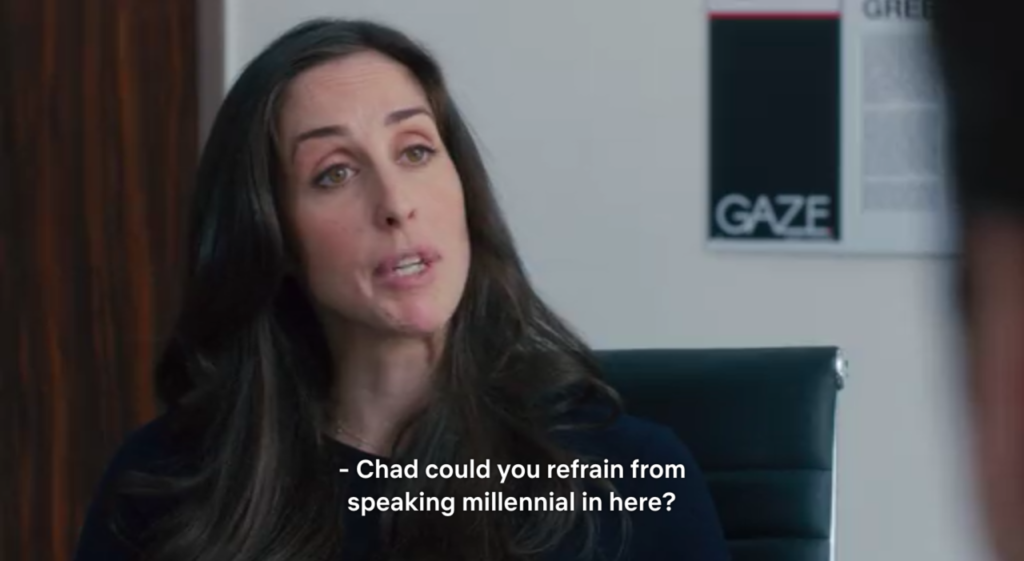 I put this on in a state of panic when my husband had a week-long business trip and I was writing the first draft of my book and all the vodka had disappeared and it was only Tuesday and I had just cooked myself a disgusting piece salmon and I needed something to stare at while I ate. This did the trick and I'll forever be grateful. It's easy watching, funny, and while the plot line gets very juicy towards the end of season one, you can miss an episode or two without feeling lost.
When I Need To Laugh…But From My Soul
1. Catastrophe (Amazon)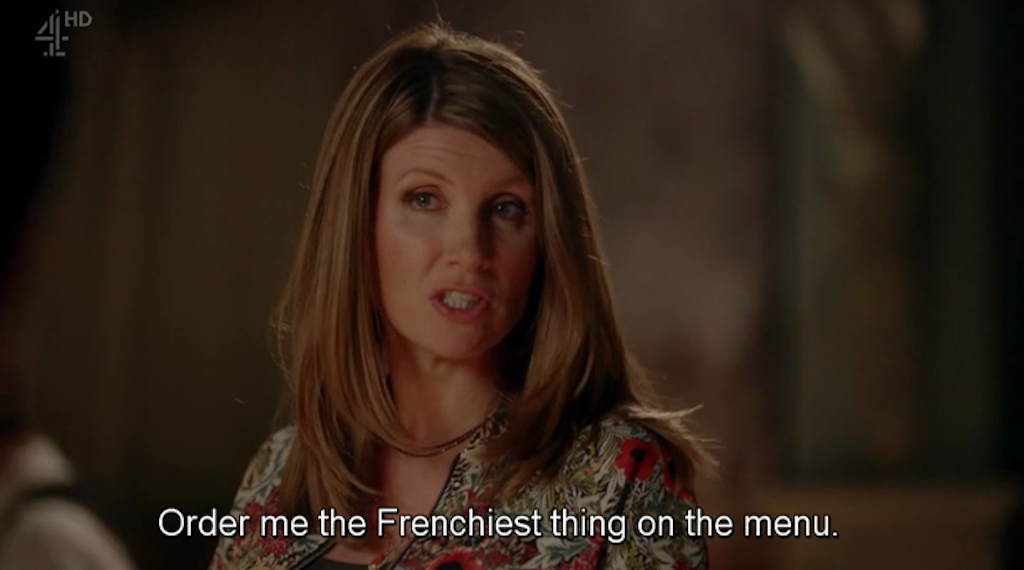 An Irish woman living in London meets an American traveling for business. They had a weekend of incredible sex, she falls pregnant and being in her mid thirties, decides to keep it. So he moves to London and they start a life together. What starts as a 'catastrophe' turns into one of the most 'honest', hilarious and endearing shows I've come across in a long time. Seriously. If I wanted to wrap my life up in a show, it would be this show. You think it's funny, but then the drama starts unfolding and then it's not just dramatic, it's incredibly real and raw and then it's funny again. Also Sharon Horgan has an incredible wardrobe.
2. Friends From College (Netflix)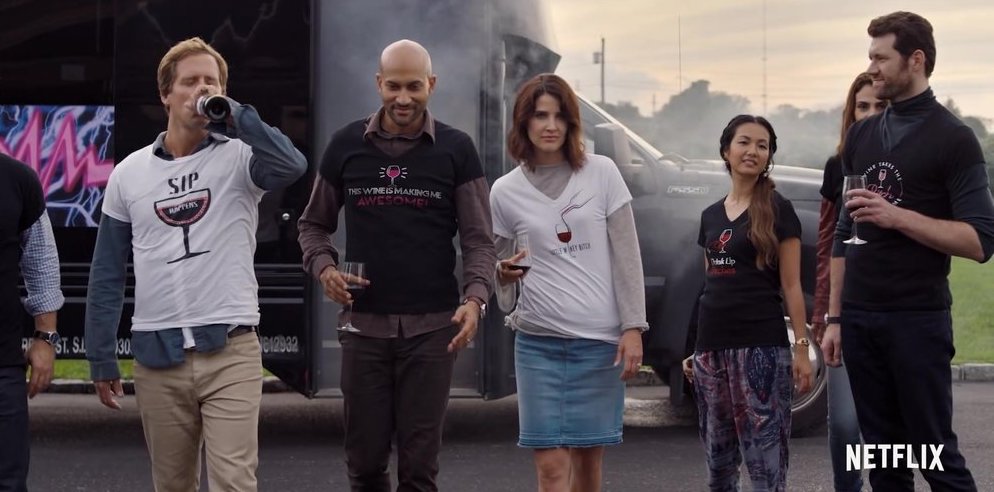 I didn't want to watch this at first because I thought it would make me jealous of the tight knit friend group I didn't find myself having after college. Then I tried it and realized I'm glad I don't have that group. At least not their group…Because as much as this show is about friends from college, it's also about the hilarious and sometimes very intense drama that comes between large groups of friends. How married friends do bad things with other married friends. It's hilarious, dramatic, twisted and by the end of season one, the characters will be your best friends.
3. Dead To Me (Netflix)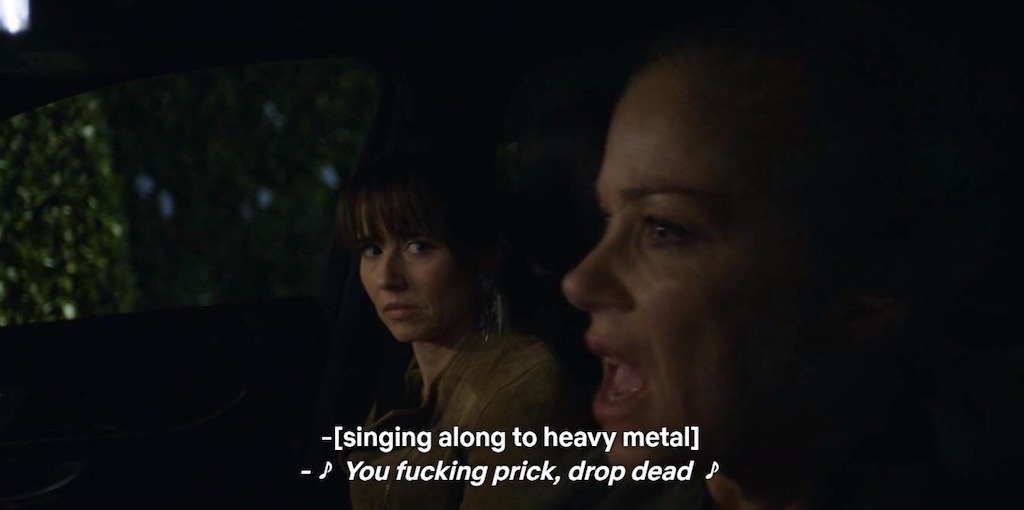 A woman's husband is killed in a hit and run. That's the story. Only this woman is Christina Applegate and she loves to cry in her car to heavy metal, talk sassy to anyone offering her lasagna and her son is a rising pop star in the church choir (probably the best part of the show). She meets her new friend, played by Linda Cardellini, at a grief support group and the two embark on a hilarious friendship.
When I Need to Leave the Country
1. Tokyo Girl (Amazon)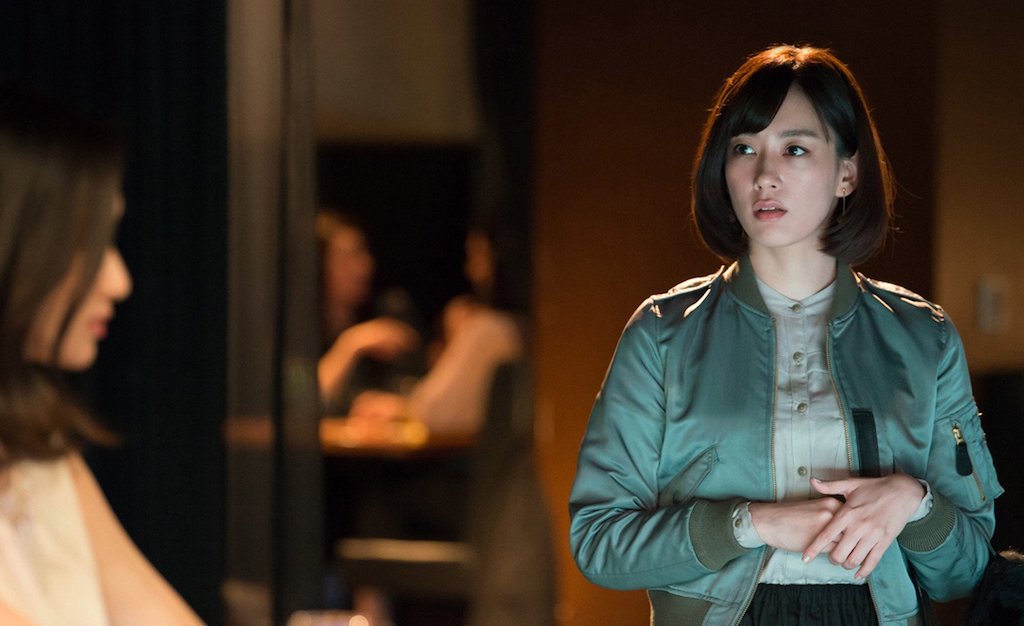 Have you ever been out to eat and the chef sends out something on the house, and you have no idea what it is and you never asked and now you'll never know, but it was the best thing you've ever had in your life? That's this show. Quick, thirty minute episodes, Tokyo Girl is an incredibly poignant, endearing, funny and utterly real portrayal of a young twenty-something growing into a forty-something women, searching for happiness and love in Tokyo. Each episode is a different neighborhood of the city she lives in.
2. Call My Agent (Netflix)
Do you like Paris? Do you like film? Then you will love Call My Agent. Do not be dismayed by the subtitles, like any good foreign film (or man), they're worth it. It's an incredibly upbeat, fun, drama/comedy series about the agents that handle France's most famous film stars. Each episode features a different European actor who is represented by one of the agents.
3. Rita (Netflix)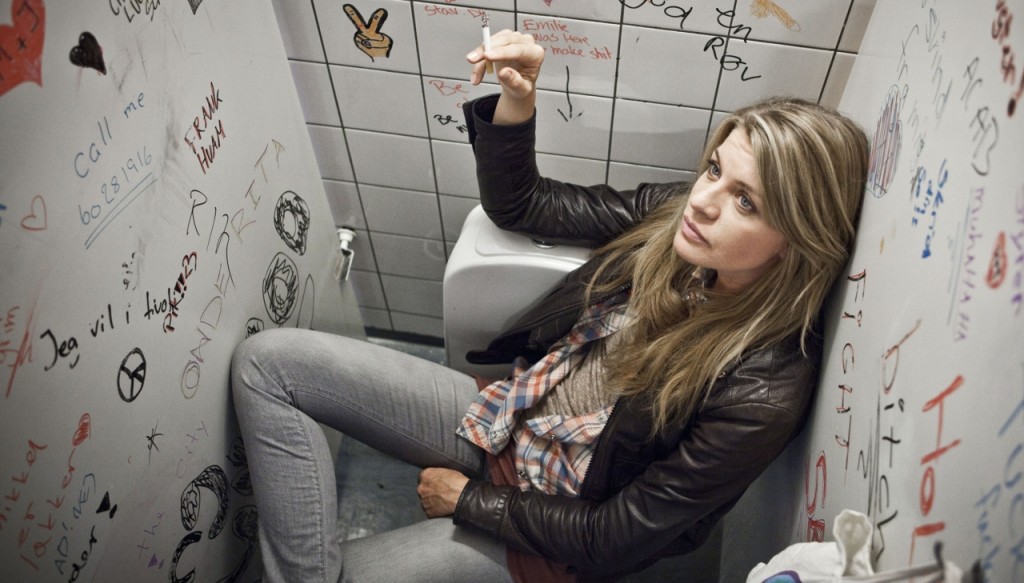 Why does everything in Denmark feel nicer? It's like the language, the dutch modern furniture and the blonde hair make whatever problems they have seem…well, hygge. Just because Rita is a teacher who likes to chain smoke, drink a little too much l and sleep with her student's parents (and maybe the principal), it all seems fine because Tak means thank you.
4. Made In Heaven (Amazon)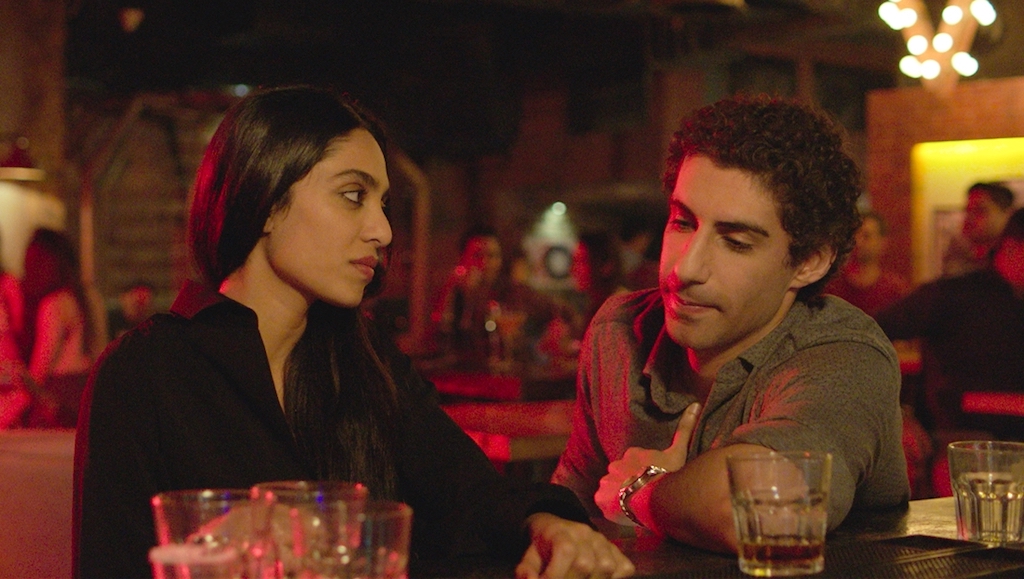 There is so much I want to say about this show. Not only is the acting superb, the scenery stunning, and the drama addicting, but it opens up a world unknown to many of us. The show revolves around Tara and her friend, Karan, who have just opened a wedding planning company in Delhi. What seems like a simple business is fraught with social and political undercurrents, just like Indian society. And while Tara's life seems perfect, married to one of the richest men in Delhi, it begins unraveling as we learn more about where she came from and how she got there.
When I Feel Like Murdering Someone
1.Marcella (Netflix)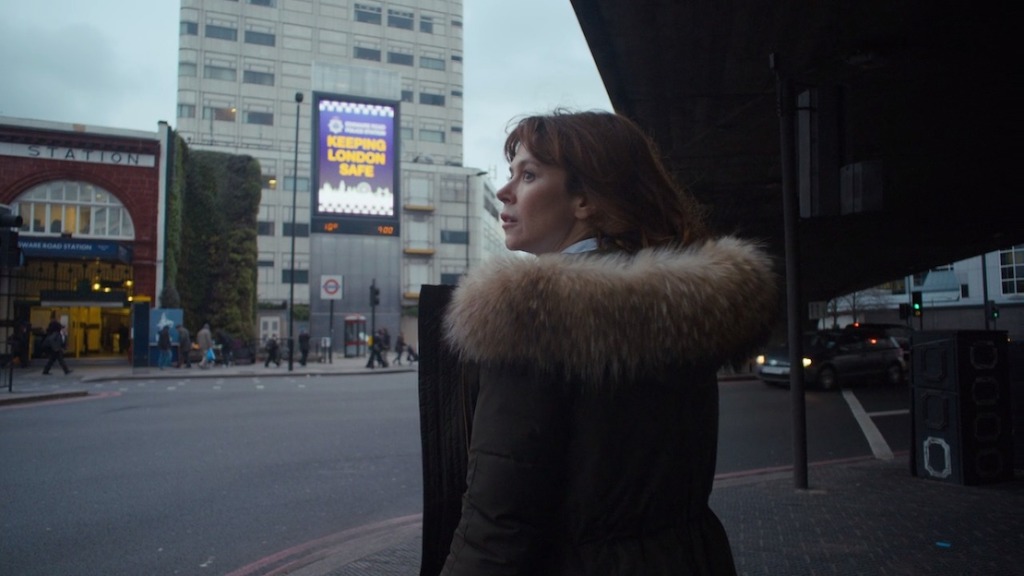 She's a detective with a black out rage issue who just found out her husband is cheating on her. By the second episode she's been asked to help solve the crime of who killed her husband's lover and she has to do it while wondering the whole time if it was her…
2. Broadchurch (Netflix)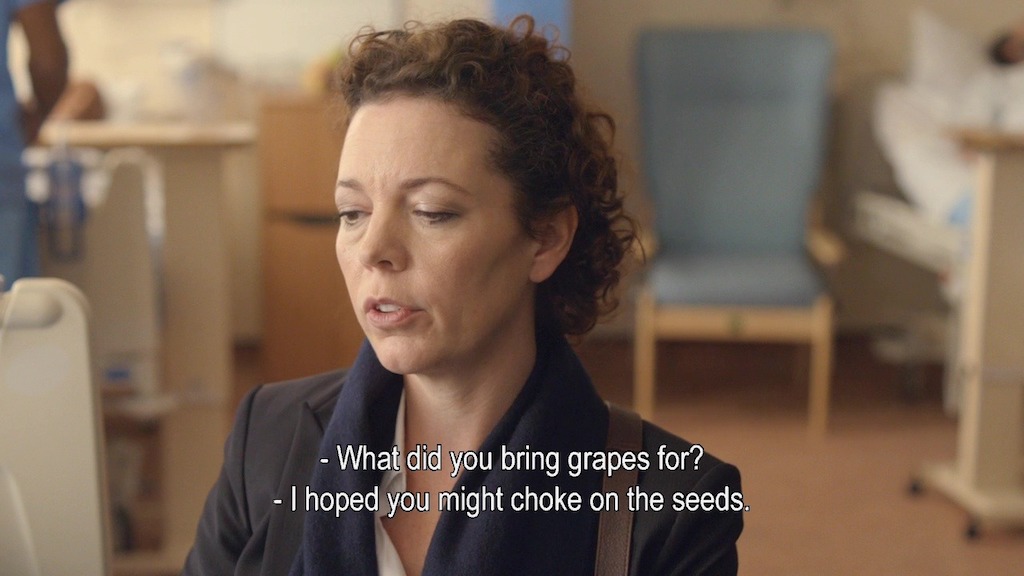 The subject matter is a bit depressing, but the acting is inspiring. Olivia Coleman and David Tennant are partners in charge of investigating the murder of a young boy, the son of a friend. In this small town of Dorset, everyone knows everyone. And as they work on solving the crime, they find out things about their friends and neighbors they wish they didn't know.
3. Scott & Bailey (Amazon)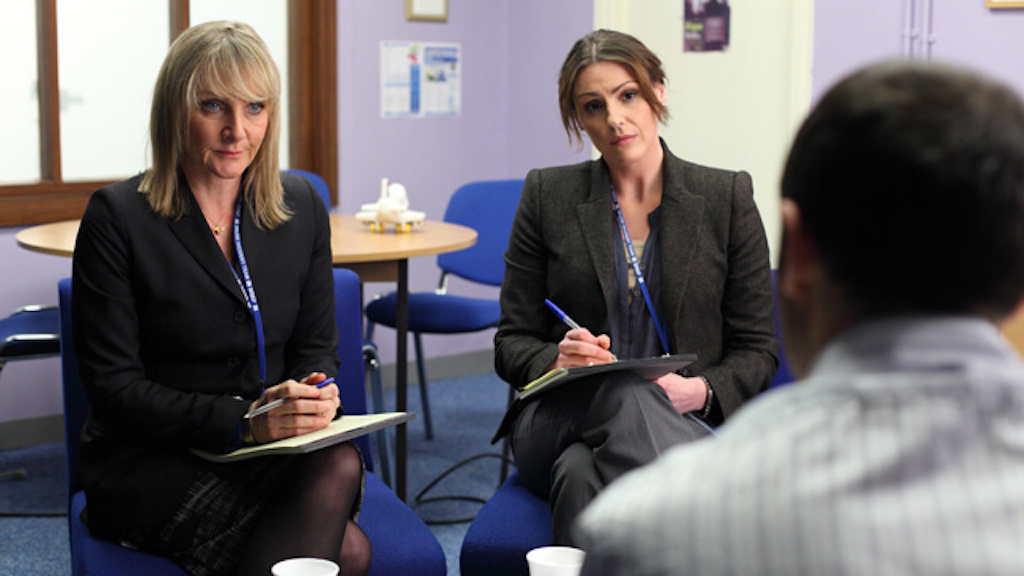 Imagine you're a mess with men and booze, but you're a damn good detective. Let me introduce you to Rachel Bailey, who in the first episode finds out her longtime boyfriend isn't just not going to marry her, but in fact, has been stringing her along for years while secretly married. The only thing grounding her is her trusty, stable, mother-like partner, Janet Scott. The show's an unlikely portrait of friendship, crime and female force.
4. The Fall (Netflix)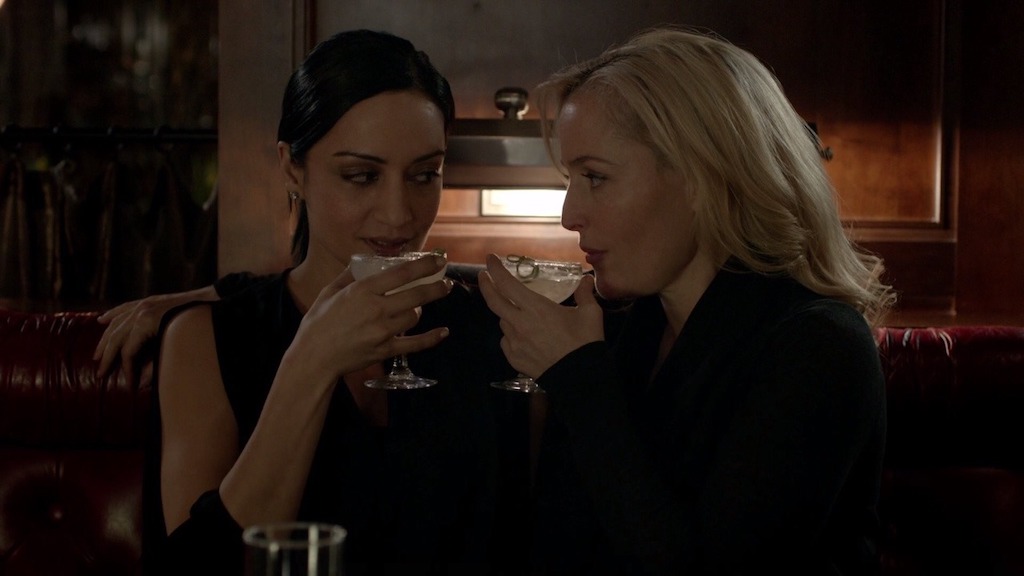 Dana Scully has grown up and she doesn't just have balls, she's after them. The sultry investigator is asked to take over a case in a Belfast, where a serial killer has been hunting and torturing women. It's hard to accurately describe the show without giving too much away, but it's dark, twisted and watching Gillian Anderson put everyone in their place gives me more chills than watching Jamie Dornan sneak around, stalking women.
When I Just Need Some Good Drama
1.Doctor Foster (Netflix)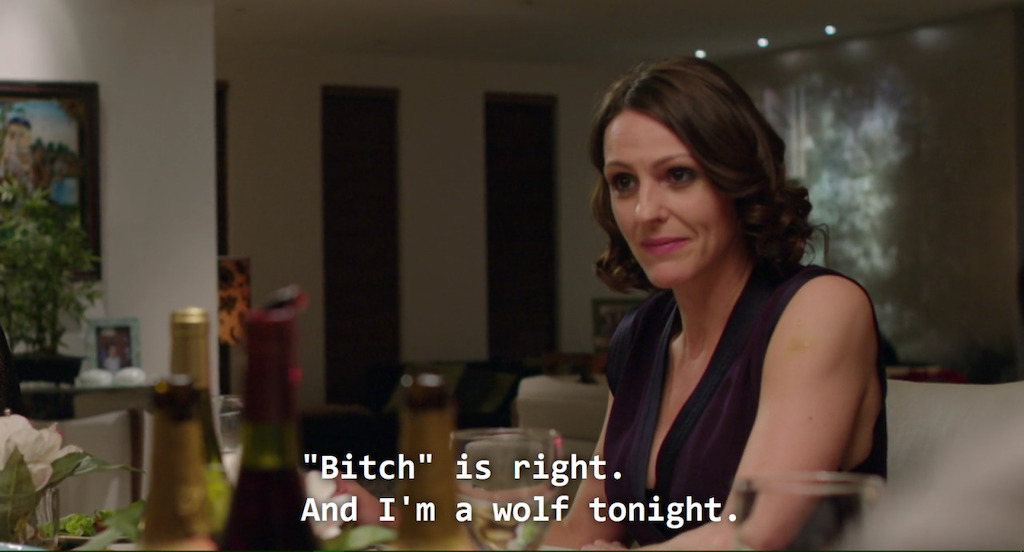 If someone said name your favorite show of all time, I think this would be it. Do not be dissuaded by the title, the seemingly nice lead character or the charming title music. The show is as dark. Dark and the definition of dramatic. When a hard working mother finds out her husband is cheating, she doesn't just get mad, she gets even. Hell hath no fury like a woman scorned.
2. Killing Eve (Hulu)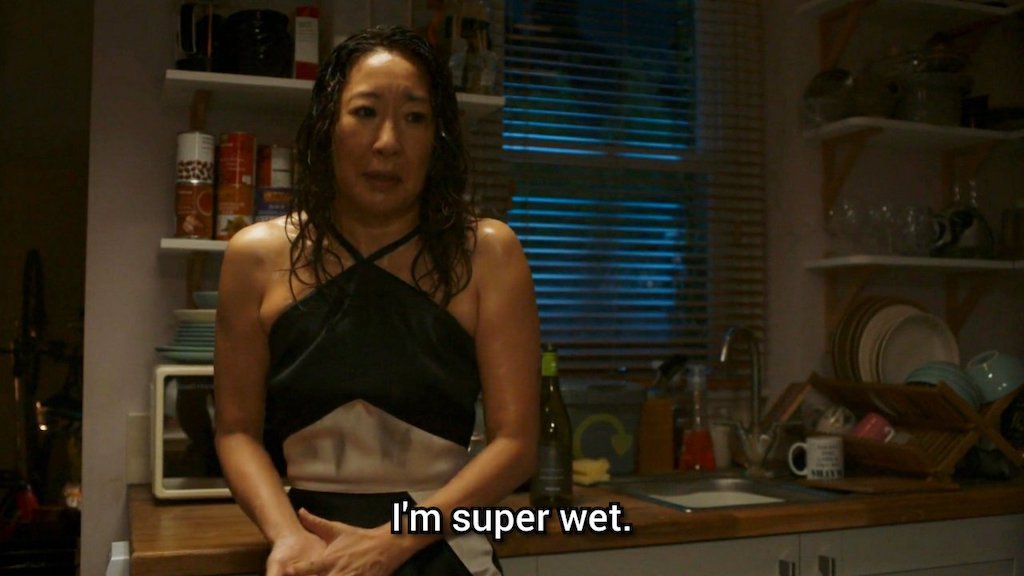 Take James Bond, but make it quirky, funny and for women. Sandra Oh is a low level employee for the British equivalent of the FBI. She has a weird obsessed with serial killers (almost as if she wants to be one…or at least meet one.). So when a new serial killer pops up around Europe, she latches onto the case. Only this assasin is unlike one she's ever seen before. She's stylish, beautiful and has a chic flat in Paris.
3. Bodyguard (Netflix)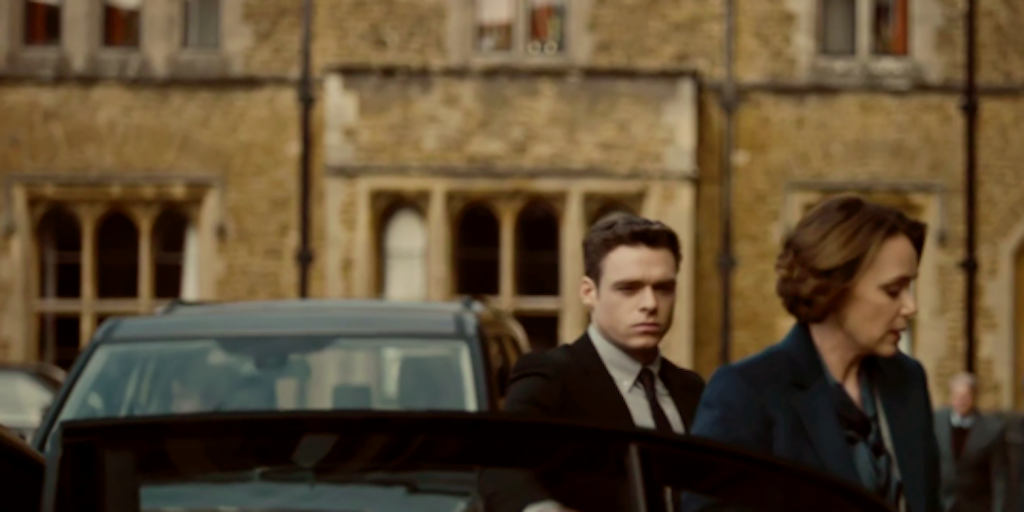 You are the home secretary to England, he is ex-military secret service assigned to protect you and just happens to look like a Robb Stark from Game of Thrones…oh wait it is Robb Stark. What could happen? Sex. And maybe some murder and lies and bombings. But definitely some sex.
Want more recommendations? Sign up for the newsletter for documentaries, movies and book recommendations.