We have this weird idea about celebrities. Because of their time in the spotlight (and consequently, in our homes) we assume we know them. We assume we understand their lives — always assuming those lives are far better than our own.
When we watch old movies featuring Bette Davis, Marilyn Monroe, Elizabeth Taylor, Audrey Hepburn, we begin to fantasize about the lives they led. How wonderful their lives must have been.
The life of a star, however, is almost always riddled with insecurity, doubt and pain. Cast into the public, their insecurities are magnified to the world. Many of them take to drugs and alcohol, destroying the fame they worked so hard to achieve. What makes them interesting is also what makes them vulnerable. Below are some facts about our favorite Golden Age stars and their own trials and tribulations. Because sometimes it's important to remember, everybody's got a sack of rocks.
Bette Davis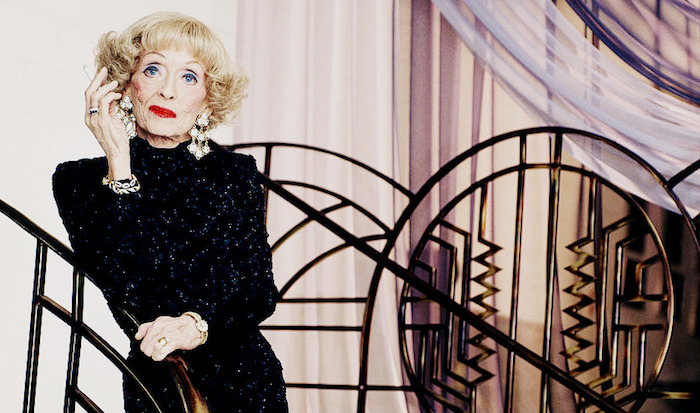 "If everyone likes you, you're not doing it right."
Bette Davis smoked 100 cigarettes a day.
Cigarettes were such a Davis signature that her Jezebel co-star Henry Fonda once joked, "I've been close to Bette Davis for 38 years—and I have the cigarette burns to prove it." Per biographer Ed Sikov, in his 2007 book Dark Victory: the Life of Bette Davis: "Cigarettes were to Bette Davis what a bottle of Southern Comfort was to Janis Joplin or a half-unbuttoned black shirt is to Tom Ford: a mundane prop elevated by sheer force of personality to the level of a stylized autograph." The book also quotes Dr. Ivin Prince: "She used smoking in a way I'd never seen before. It was a signature." She was so dependent on her signature Vanguards- of which she smoked up to four packs a day- that she could not abstain from them, even during a ten-minute television appearance. "If I did not smoke a cigarette," she explained to TV talk show hosts, "they wouldn't know who I was." No one told Davis to put out her cigarettes, though, not even her dentist- who told Sikov that the actress smoked in both his waiting room and in the actual dentist's chair. "She pretty much did what she wanted," Prince said.
Joan Crawford and Davis had feuded for years. During the making of What Ever Happened to Baby Jane? (1962), Bette had a Coca-Cola machine installed on the set due to Crawford's affiliation with Pepsi (she was the widow of Pepsi's CEO).Joan got her revenge by putting weights in her pockets when Davis had to drag her across the floor during certain scenes.
Better was the first actor to receive ten Academy Award nominations. She received 5 nominations 5 consecutive years in a row: 1939, 1940, 1941, 1942 and 1943.
When she died, her false eyelashes were auctioned off, fetching a price of $600. Previously, she had said that her biggest secret was brown mascara.
Buried at Forest Lawn cemetery in Los Angeles, her tombstone reads, "She did it the hard way."
Greta Garbo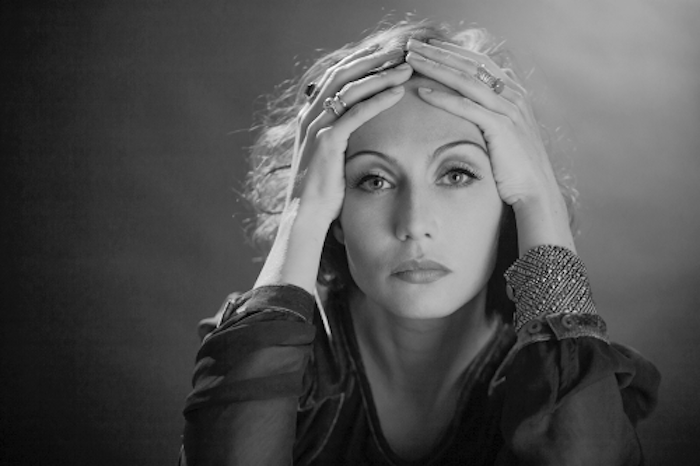 "I'm better off alone, because I happen to be a human being born with an extremely thin skin, and that's not very good in this world. "
Known as a timeless beauty, not everything came naturally. She once said that she had been on a diet since age fifteen. Greta was prone to depressions and tried to feel better through Eastern philosophy and a health food regiment. However, she never gave up smoking and cocktails.
The rumor that Greta was bisexual or lesbian is very persistent. A lot of biographers believe it to be true and silent film star Louise Brooks once stated that she had had an affair with Greta. Fuel is still added to the fire: in 2005 her friend Mimi Pollak released part of their correspondence and several of the letters indicate that Greta had romantic feelings towards Mimi.
Garbo was always bitter when talking about her life. We could see that she was unhappy. She would often say that she would give anything to be able to live her life again and be independent. "Promise me, Laila," Garbo said, "That you will never let money or fame or other people control your life. Get married and have a home and family — or else you'll just end up unhappy like me."
During filming, whenever there was something going on that wasn't to her liking, she would simply say, "I think I'll go back to Sweden!", which frightened the studio heads so much that they gave in to her every whim
With three Academy Award nominations and multiple successful movies under her belt, Garbo retired in 1941 after her role in the romantic comedy film  Two-Faced Woman. Although she was only 36 years old, Garbo took a hiatus from acting and never appeared on screen again. Once, when she was older, she reportedly warned a new friend: "Don't ever ask me about the movies … Especially why I left them."
In the 1970s she traveled less and grew more and more eccentric, although she still took daily walks through Central Park with close friends and walkers.  She Lived the last few years of her life in absolute seclusion..
A photograph of Garbo, probably cut from a movie magazine, was one of several images of movie stars, royalty, pieces of art, and family members used as decoration by Anne Frank on the wall of her room in the "Secret Annex" in Amsterdam where she and her family hid from July 1942 until their capture by the Nazis in August 1944.
Ava Gardner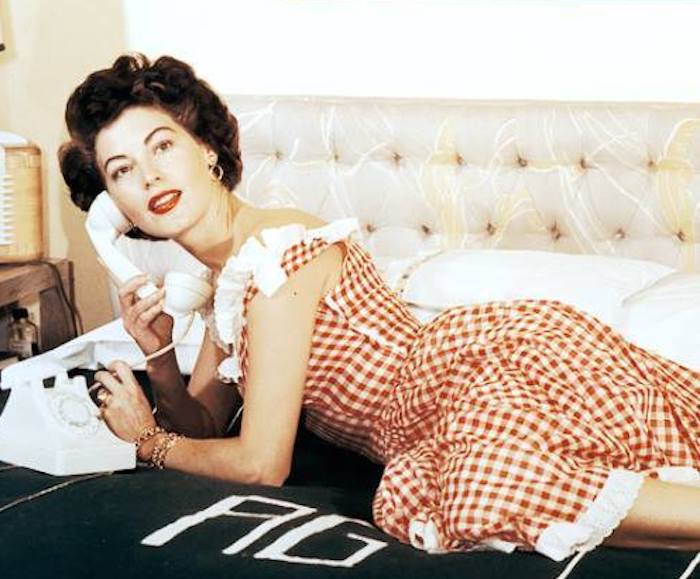 "Go fuck yourself," I replied, always the lady. "I'm staying here."
Once Hollywood's most irresistible woman—wed to Mickey Rooney, Artie Shaw, and Frank Sinatra—by 1988 Ava Gardner was nearly broke, ravaged by illness, and intent on selling her memoirs.
Charlton Heston revealed that Gardner behaved badly during the troubled shoot of 55 Days at Peking (1963) in his autobiography "In the Arena". For example, she stopped the filming when a Chinese extra took her picture without permission. Heston also stated that her character was killed off to keep the producers and director from having to deal with her anymore.
An Australian reporter found that Gardner was quite adept at foul language, and her swearing was "like a sailor and a truck driver were having a competition."She threw a glass of champagne at the reporter.
While living in Spain, became a good friend of the writer Ernest Hemingway, whom she and his other friends called "Papa". Both of then were fans of bullfighting.
Marilyn Monroe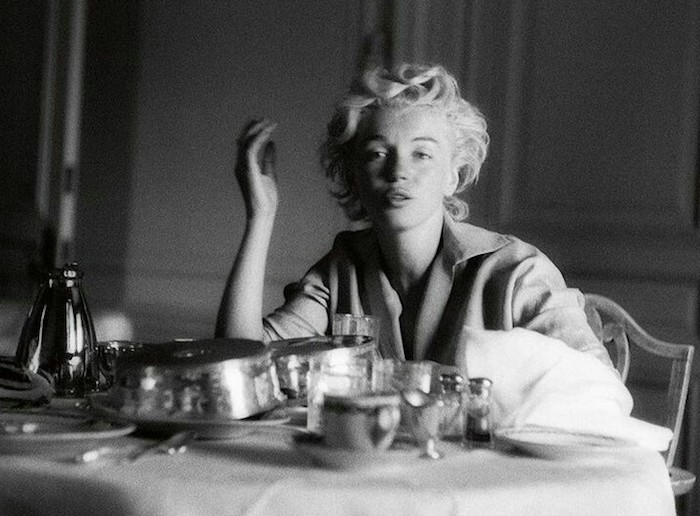 "It is sometimes forgotten that behind the lacquered mask was a human being, a woman who worked and struggled and had doubts about her talent and self-worth."
When she signed with 20th Century-Fox, studio casting executive Ben Lyon had first chosen the name Carol Lind as her stage name, although she disliked that. Eventually she chose her mother's maiden name of Monroe. Three names were drawn up as possible stage names.
The first was Norma Jeane Monroe, although that sounded awkward; the second was Jean Monroe, and the third was Marilyn Monroe, the latter first name being chosen by Lyon who thought Norma Jeane resembled famed stage actress Marilyn Miller.
She was suggested as a possible wife for Prince Rainier of Monaco. But he picked actress, Grace Kelly, to be his wife.
Don't Bother to Knock (1952) (her 18th film) was an attempt to prove to critics that she could act successfully. Because some earlier films took numerous takes and much longer time to complete. Especially, The Seven Year Itch (1955) which took numerous extra takes, for her character role, alone.
She found it almost impossible to learn lines, and took 60 takes to deliver the line "It's me, Sugar", in Some Like it Hot.
Audrey Hepburn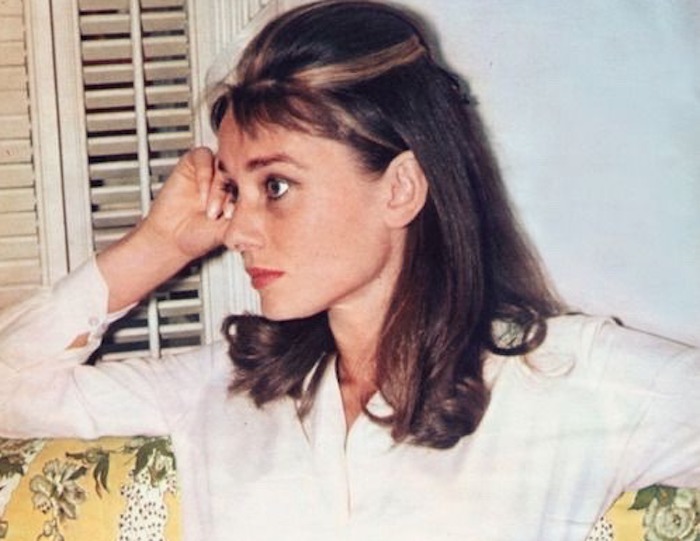 "There is more to sex appeal than just measurements. I don't need a bedroom to prove my womanliness. I can convey just as much sex appeal, picking apples off a tree or standing in the rain." 
Was fluent in English, Dutch, Spanish, French, and Italian. She was raised bilingually; speaking English and Dutch (resulting in her unique accent). Throughout her life, she used multilingualism to great advantage with international press in both her careers as an actress and humanitarian.
Art was one of her longtime hobbies, she drew pictures of stories when she was a child to distract herself from chronic hunger pains during WWII. As an adult, she took up painting to pass time while pregnant with her son, Luca.
According to her son and those closest to her, she was deeply insecure about her nose.
She decided to make acting her career as she couldn't attain the status of prima ballerina, due to her height and weakness (the after effect of malnutrition).
Elizabeth Taylor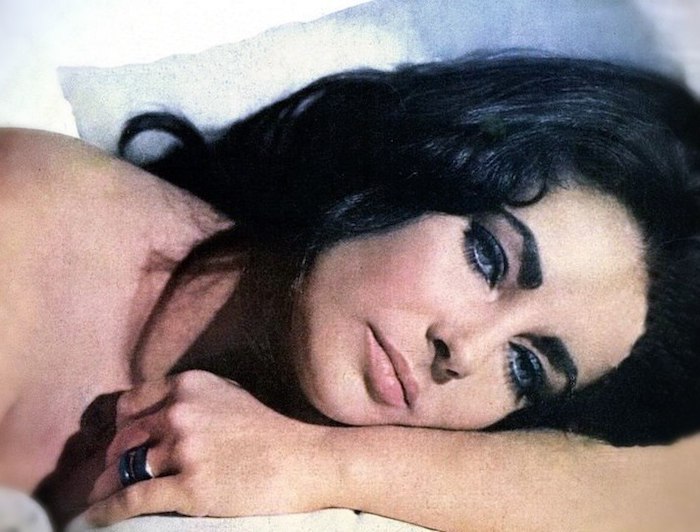 "I don't entirely approve of some of the things I have done, or am, or have been. But I'm me. God knows, I'm me."
Taylor underwent more than 40 major operations during her lifetime and was hospitalized at least 100 times.
She was known to be at least ten minutes late for everything. So at her request, her funeral began 15 minutes after it was scheduled to begin.
She was reportedly so poorly educated that she needed to use her fingers to do basic arithmetic,something that bothered and embarrassed her when she started seeing the intelligent Richard Burton.
Her final wedding cost an estimated $1.5 million.