Behind every business is a leader and behind every Body Shop window is Anita Roddick. You most likely never heard of the British entrepreneur who started the iconic cosmetics company, however, once you learn about her she'll forever be an icon in your mind.
Anita Roddick founded The Body Shop as a way to make ends meet when her husband left to trek across the country. After being turned down for a loan by every bank in London, Roddick received a £4,000 loan from a gas station owner. When she later sold it for £650 million, the gas station owner would get £137 million.
According to Roddick, "No bank wanted to go into a business with a hippie chick dressed in a Bob Dylan T-shirt who made her money selling cocoa butter cream."
Roddick describes herself as natural outsider — drawn to other outsiders and rebels.
With no training or experience, she opened The Body Shop with the goal of bringing in sales of £300 a week.
In 1997, Anita developed The Body Shop's most successful campaign ever, creating Ruby, the size 16 doll, who was thought to bear a passing resemblance to Barbie. The campaign evolved from a new strategic positioning developed by ethical communications consultancy Host Universal, who created the image of the naked red-haired doll, hands behind her head and wind in her hair, that became the embodiment of the campaign. The photographer was Steve Perry.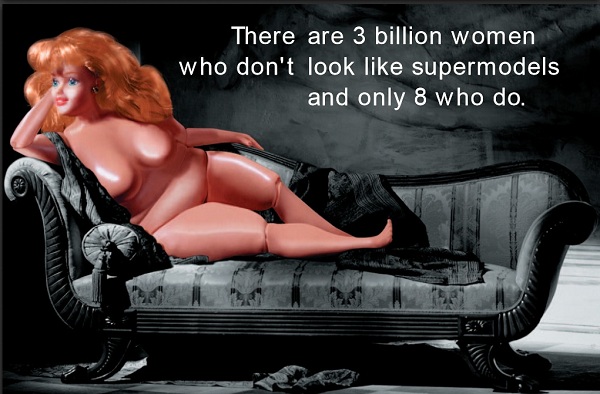 "Nobody talks of entrepreneurship as survival, but that's exactly what it is and what nurtures creative thinking." Roddick once said. "Running that first shop taught me business is not financial science, it's about trading: buying and selling. It's about creating a product or service so good that people will pay for it."
Eventually, The Body Shop became a multi local business with over 2,045 stores serving over 77 million customers in 51 different markets in 25 different languages and across 12 time zones.
In 2003, Queen Elizabeth II appointed Roddick a Dame Commander of the Order of the British Empire.
In 2004, Roddick was diagnosed with liver cirrhosis due to long-standing hepatitis C. She died of acute brain hemorrhage on September 10, 2007.
Though Roddick is no longer here to spread the word to women about survival and entrepreneurship, her lessons live on and should be looked to as your personal manual to success.
"I wake up every morning thinking… this is my last day. and I jam everything into it. There's no time for mediocrity. This is no damned dress rehearsal."

"If you think you're too small to have an impact, try going to bed with a mosquito."

"Be courageous. It's one of the only places left uncrowded."

"Success to me is not about money or status or fame, it's about finding a livelihood that brings me joy and self-sufficiency and a sense of contributing to the world."

"I can't bear to be around people who are bland or bored or uninterested (or to employ them)."

"Whatever you do, be different – that was the advice my mother gave me, and I can't think of better advice for an entrepreneur. If you're different, you will stand out."

"Be special. Be anything but mediocre."

"We were most creative when our back was against the wall."

"If you do things well, do them better. Be daring, be first, be different, be just."

"To succeed you have to believe in something with such a passion that it becomes a reality."